Art and Peacebuilding
a
SKLAD
SKLAD ('Depot') is an independent, non-commercial art space in Sukhum/i, Abkhazia¹. It was created in autumn 2015, when curators Asida Butba and Tanya Ergunova, who had previously participated in the Curator's Initiative project, set up an exhibition space together with artists in a former theatre depot in the centre of the city. As a result, artasfoundation secured ongoing funding with the partial support of the Swiss Department of Foreign Affairs (DFA) and contributed to the SKLAD programme with exhibitions, workshops and lectures (Conversation Pieces). The aim of artasfoundation was to promote cultural and public dialogue and exchange by means of a space for artistic interventions, debates, film screenings and workshops.
In the meantime, the operators of the Kunstraum have joined forces in an organisation, the Aamta Fund, and offer a platform not only for cooperation with international artists but also for local artists. Film screenings and discussion events are regularly held. In its own words, the programme organised by SKLAD 'aims to provide a framework for cultural and artistic creation and to promote dialogue about it. It aims to contribute to social debates and the development of the art scene in Abkhazia, while fostering an awareness of the region and promoting international exchange'.
Since 2017, artasfoundation has been inviting artists from SKLAD in Sukhum/i to participate in the Summer School for Art, a workshop in which they collaborate with art students from Chisinau (Rep. Moldova), Poznan (Poland), and Zurich (Switzerland). Every year it takes place alternately in one of these four cities. Also in 2017, SKLAD began a residency programme, for which international artists, curators and researchers could apply. In 2019, SKLAD changed its location and moved to an empty floor of the centrally located factory building Sukhum Pribor.
Summer School for Art 2019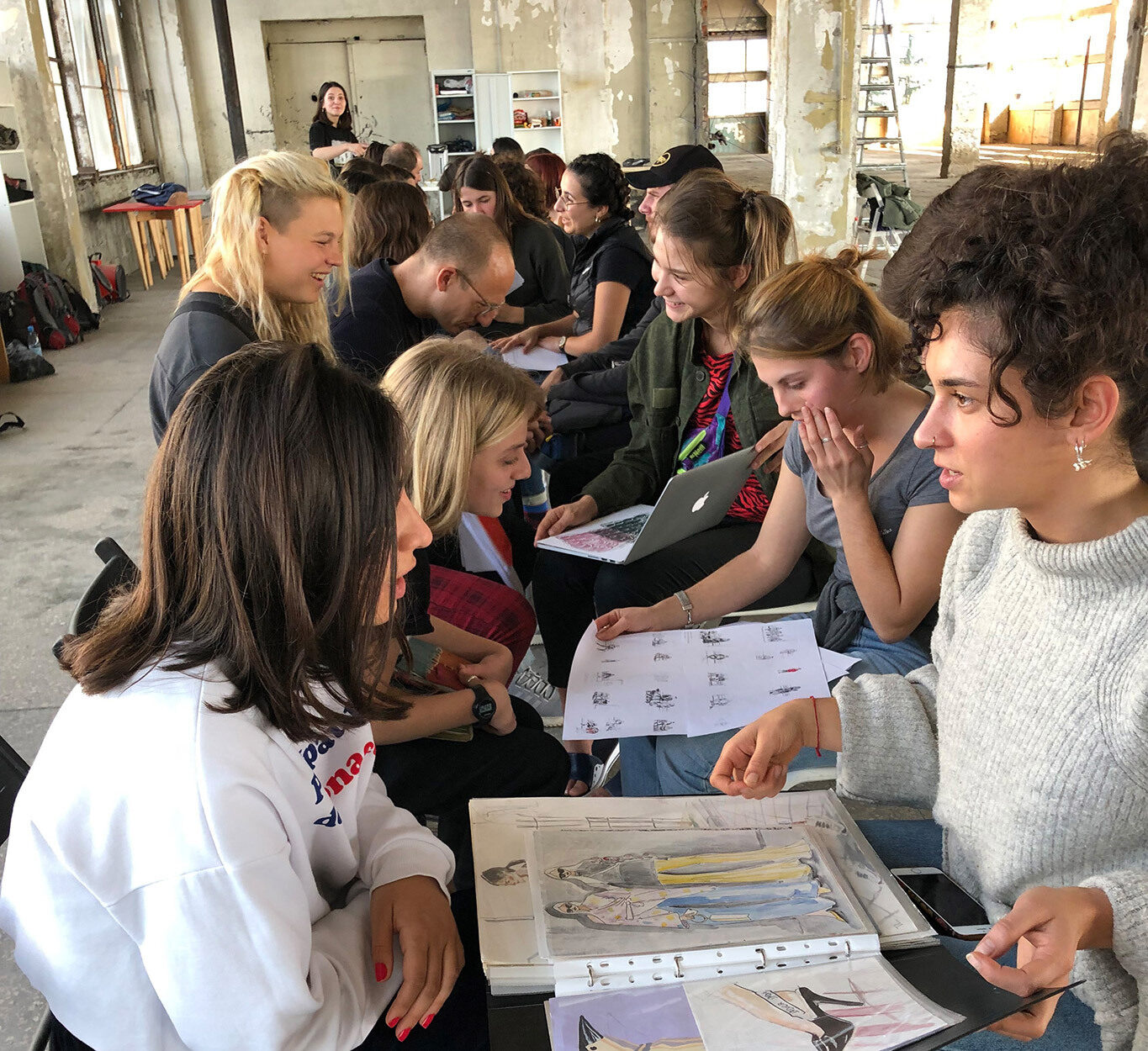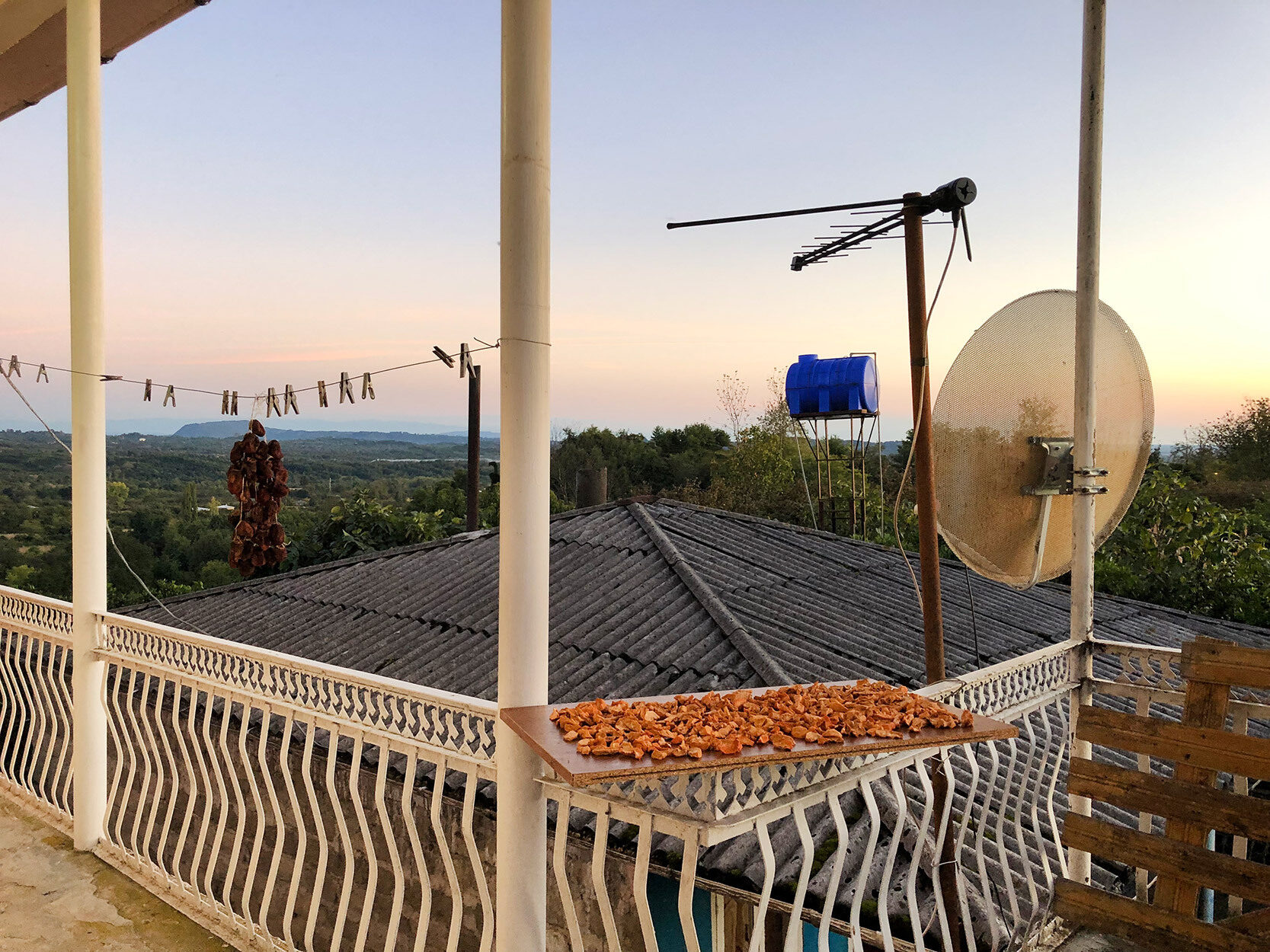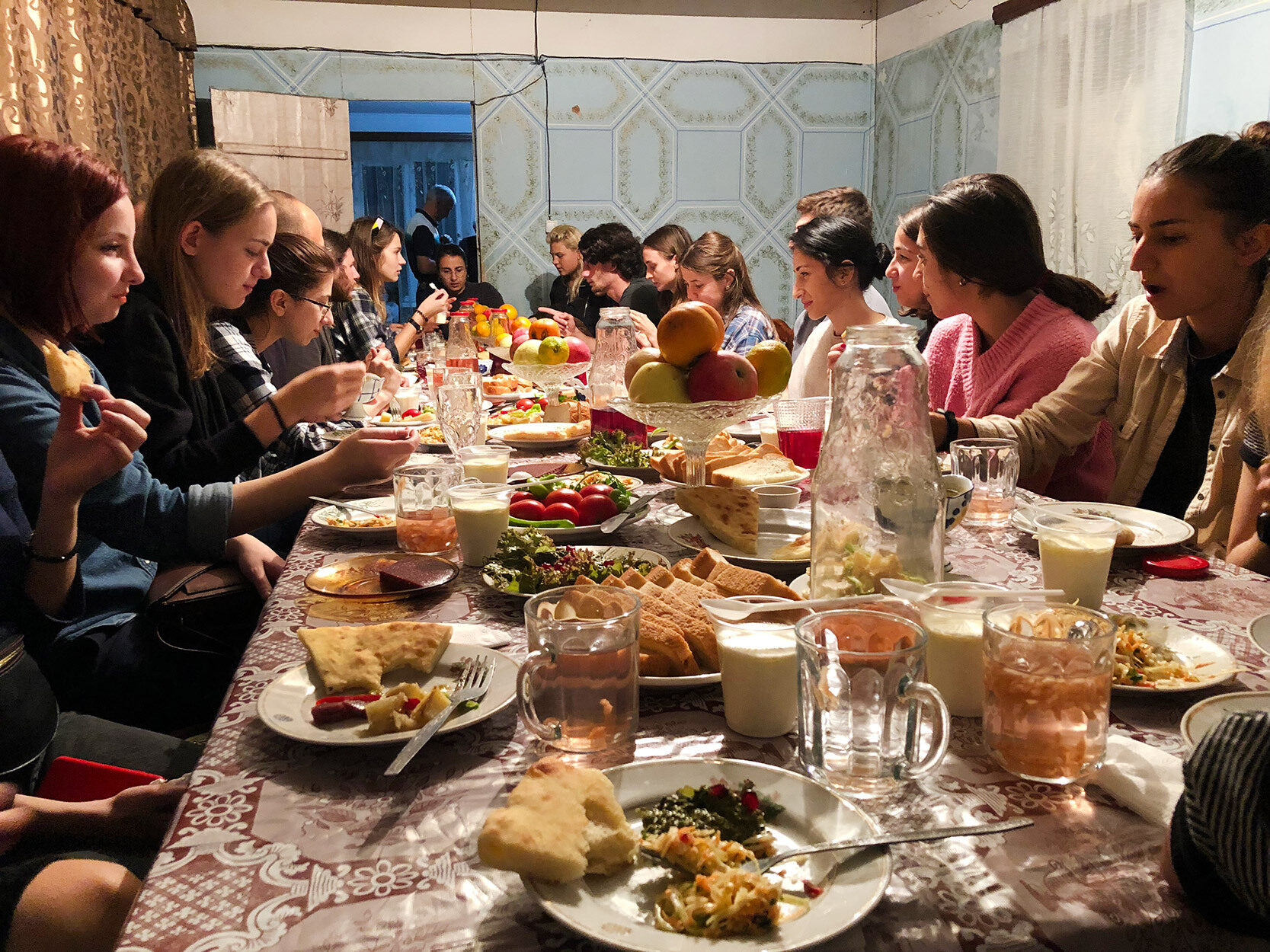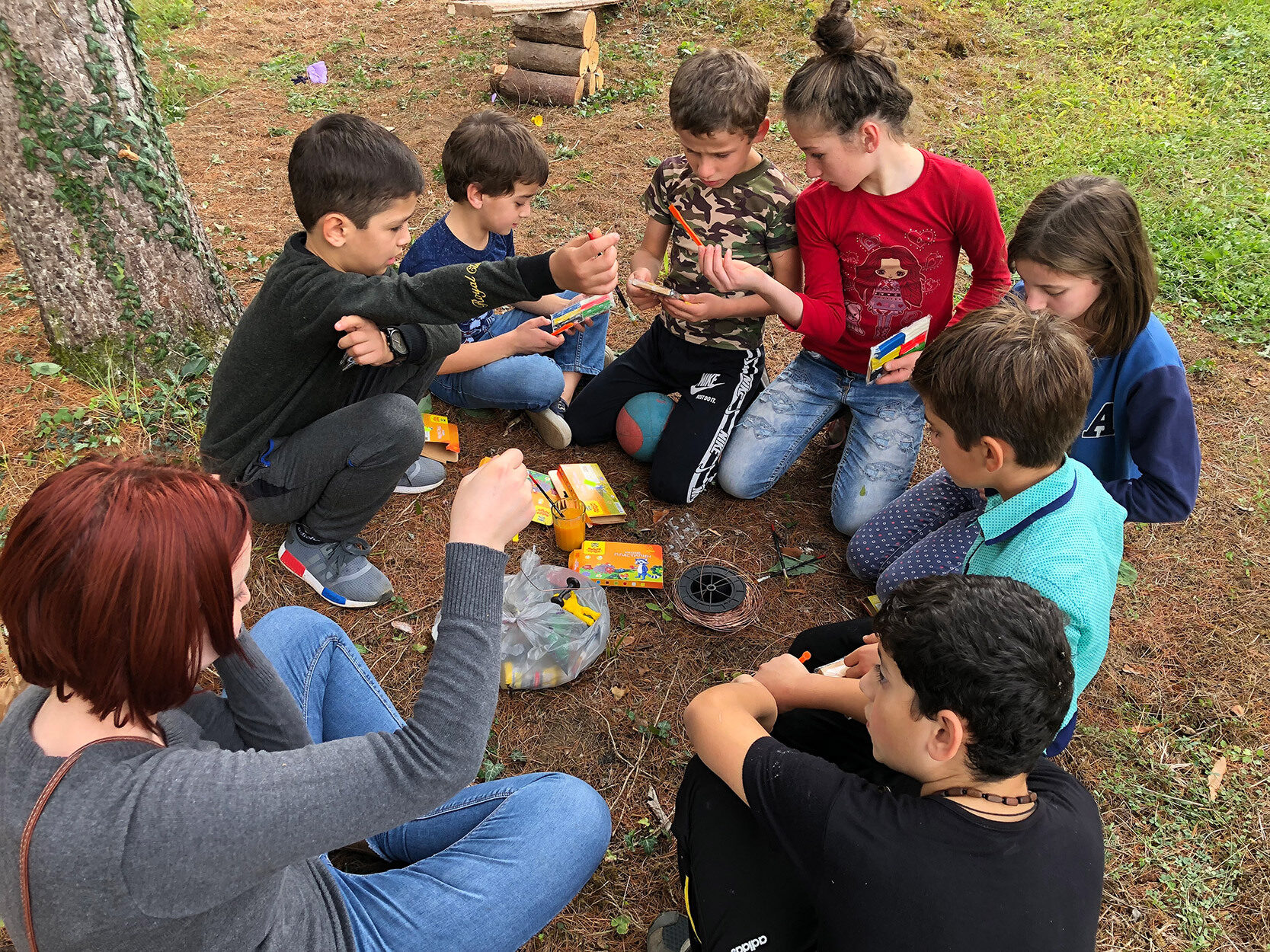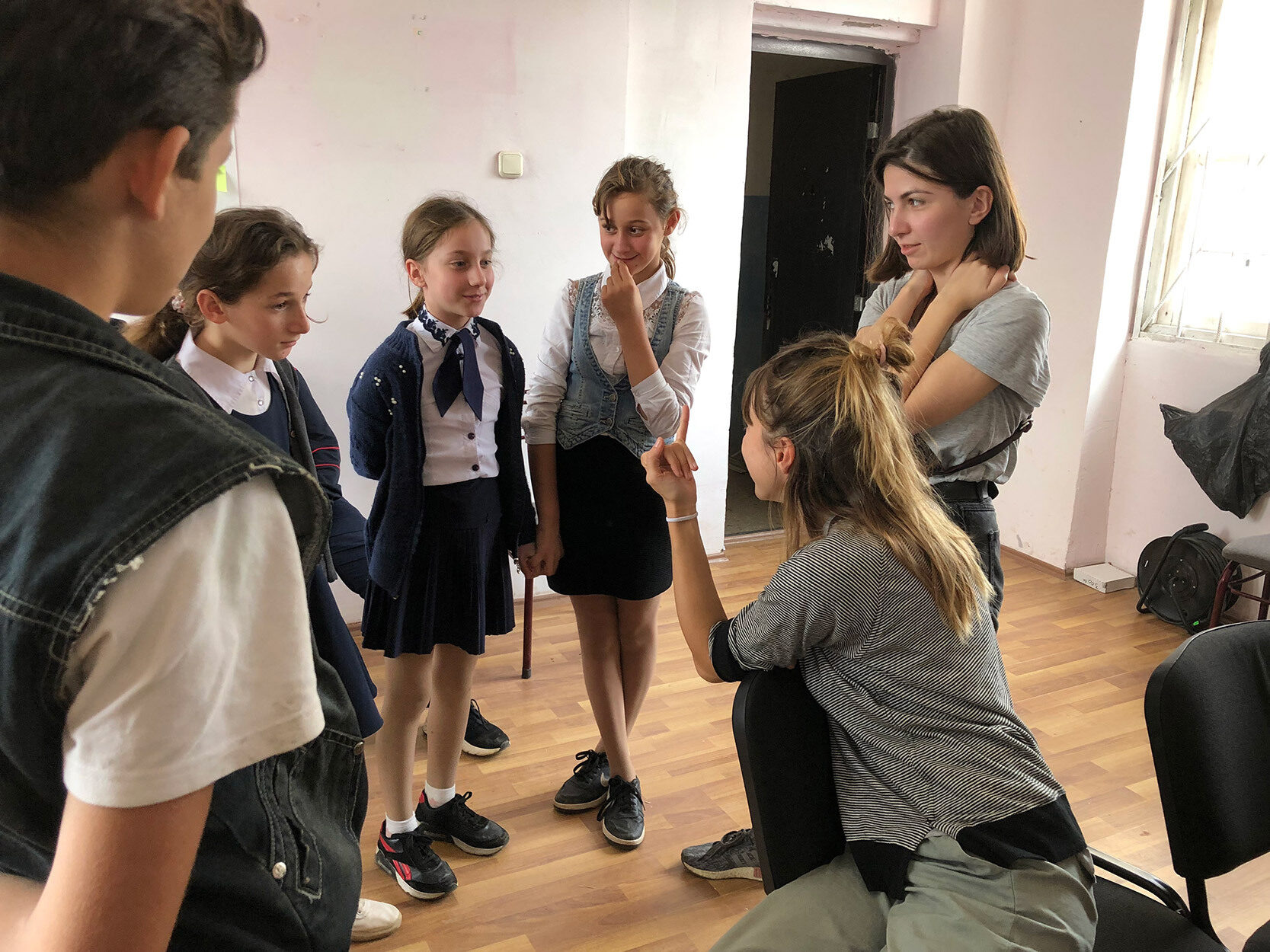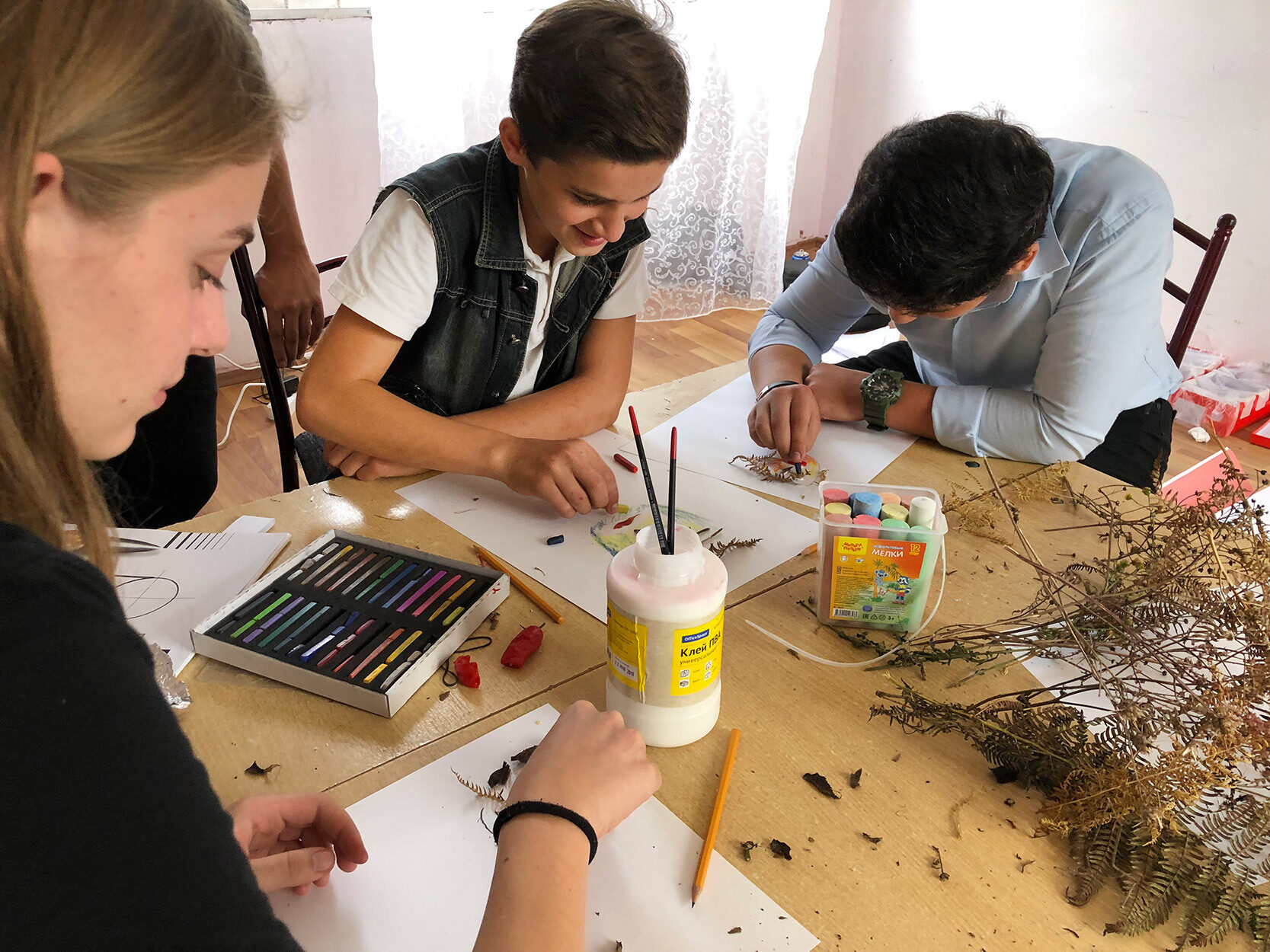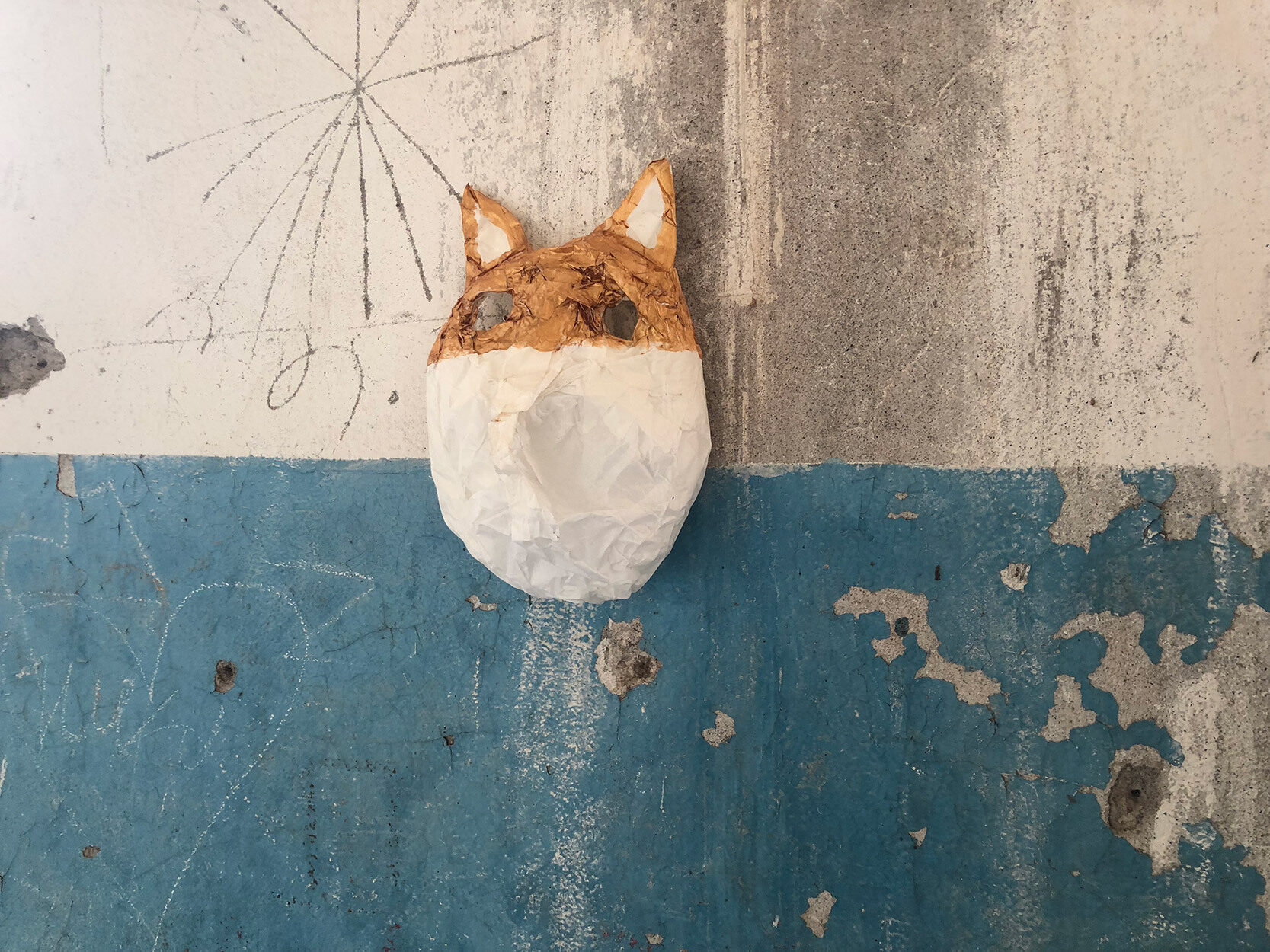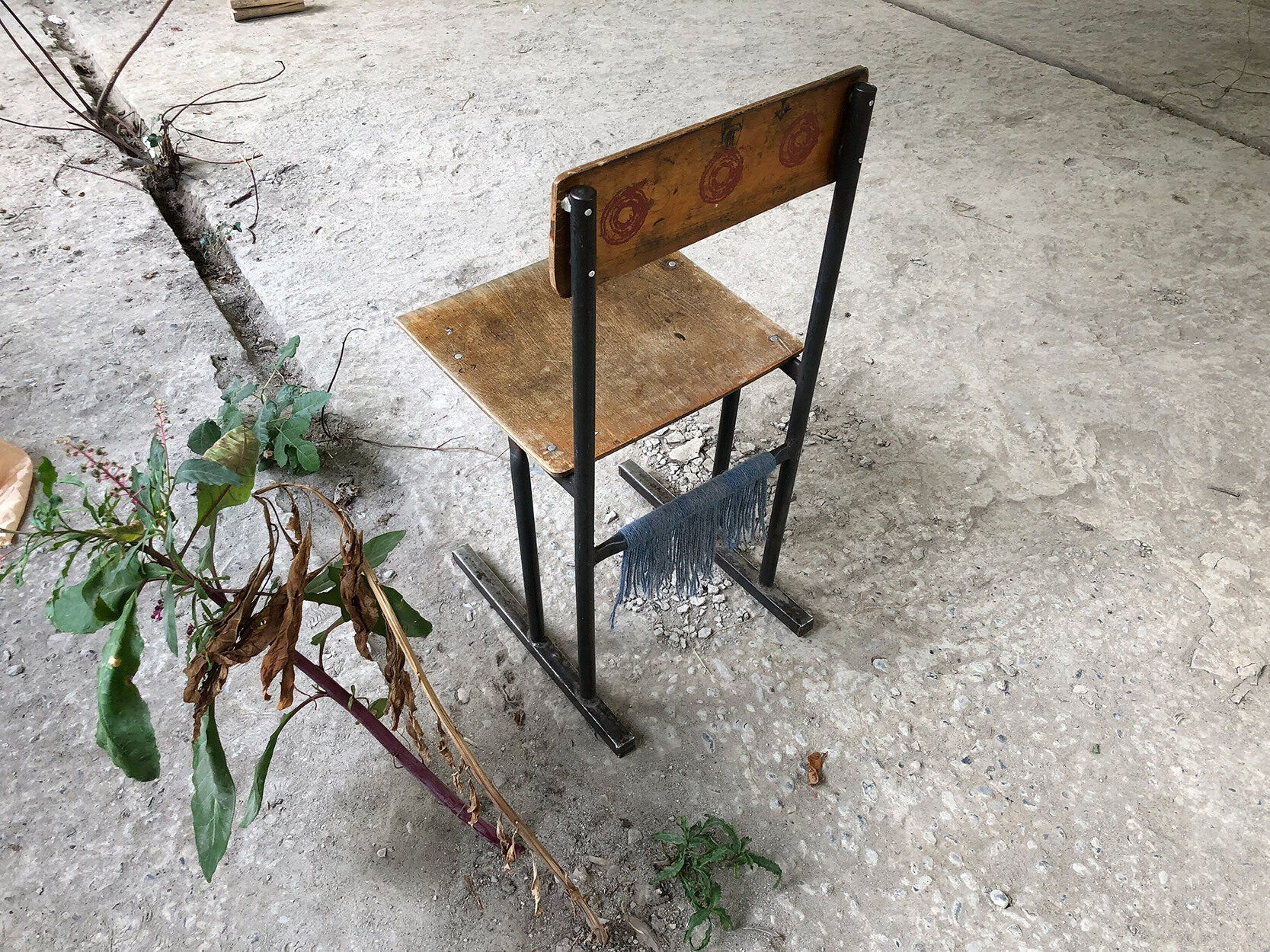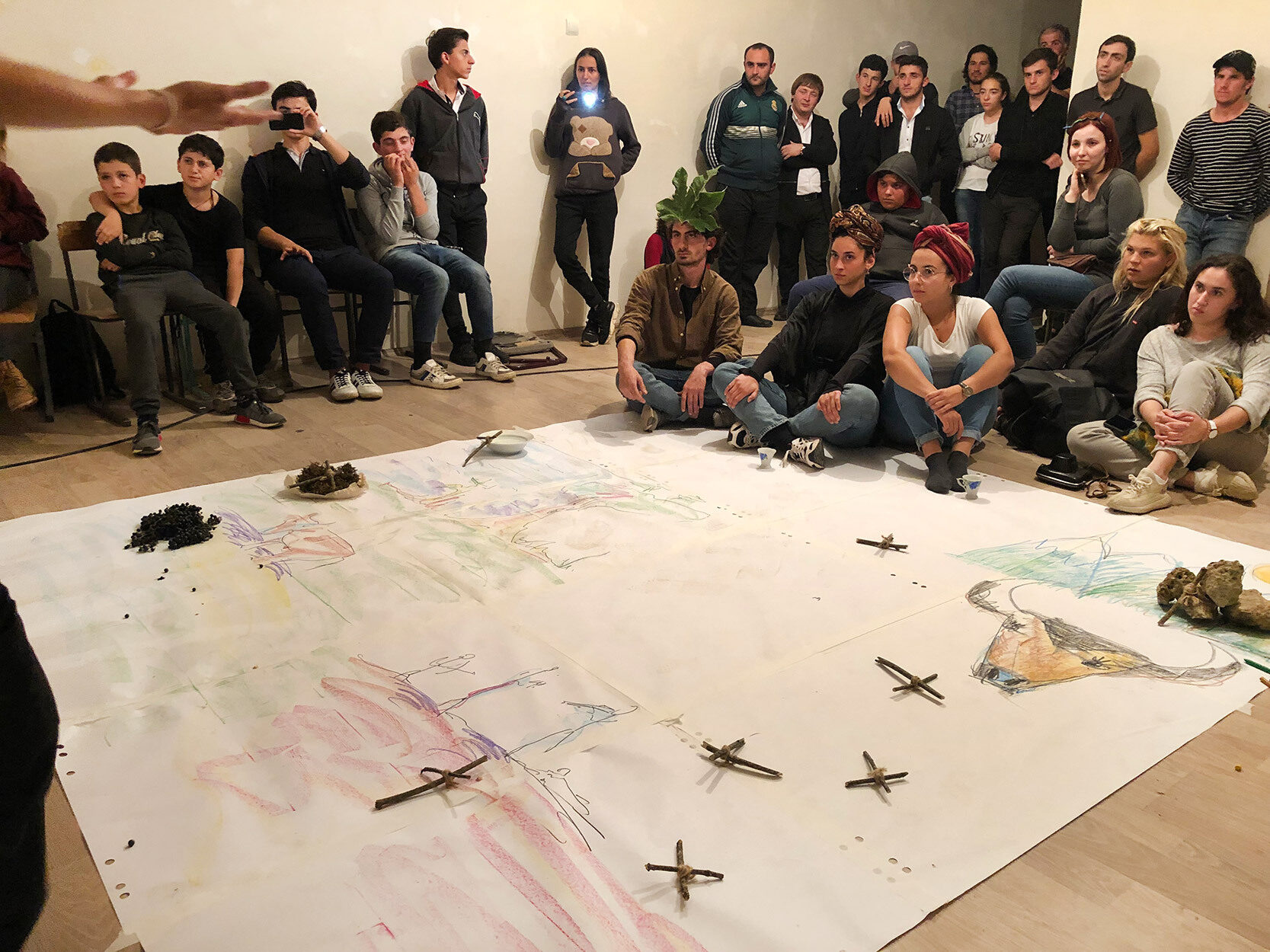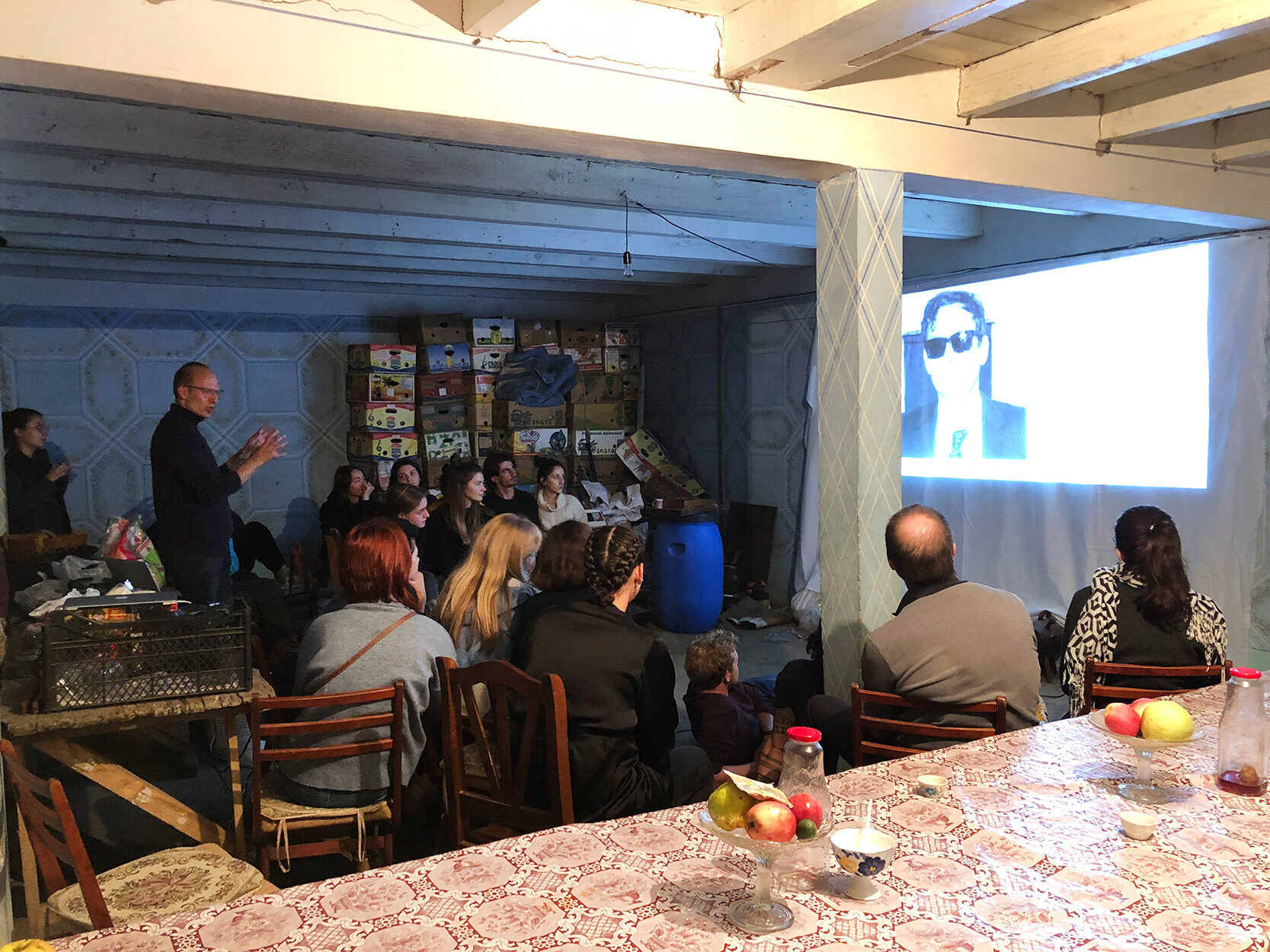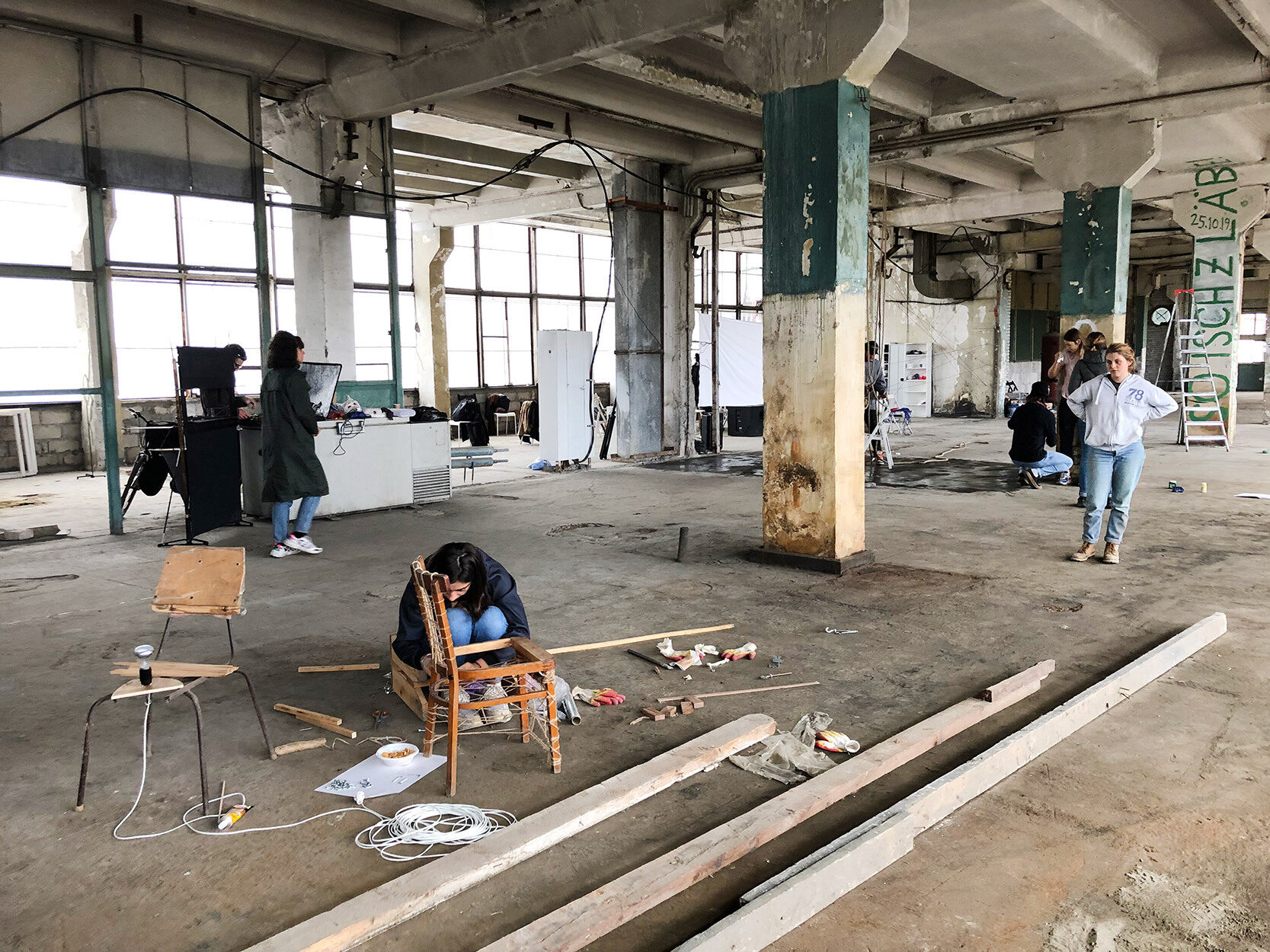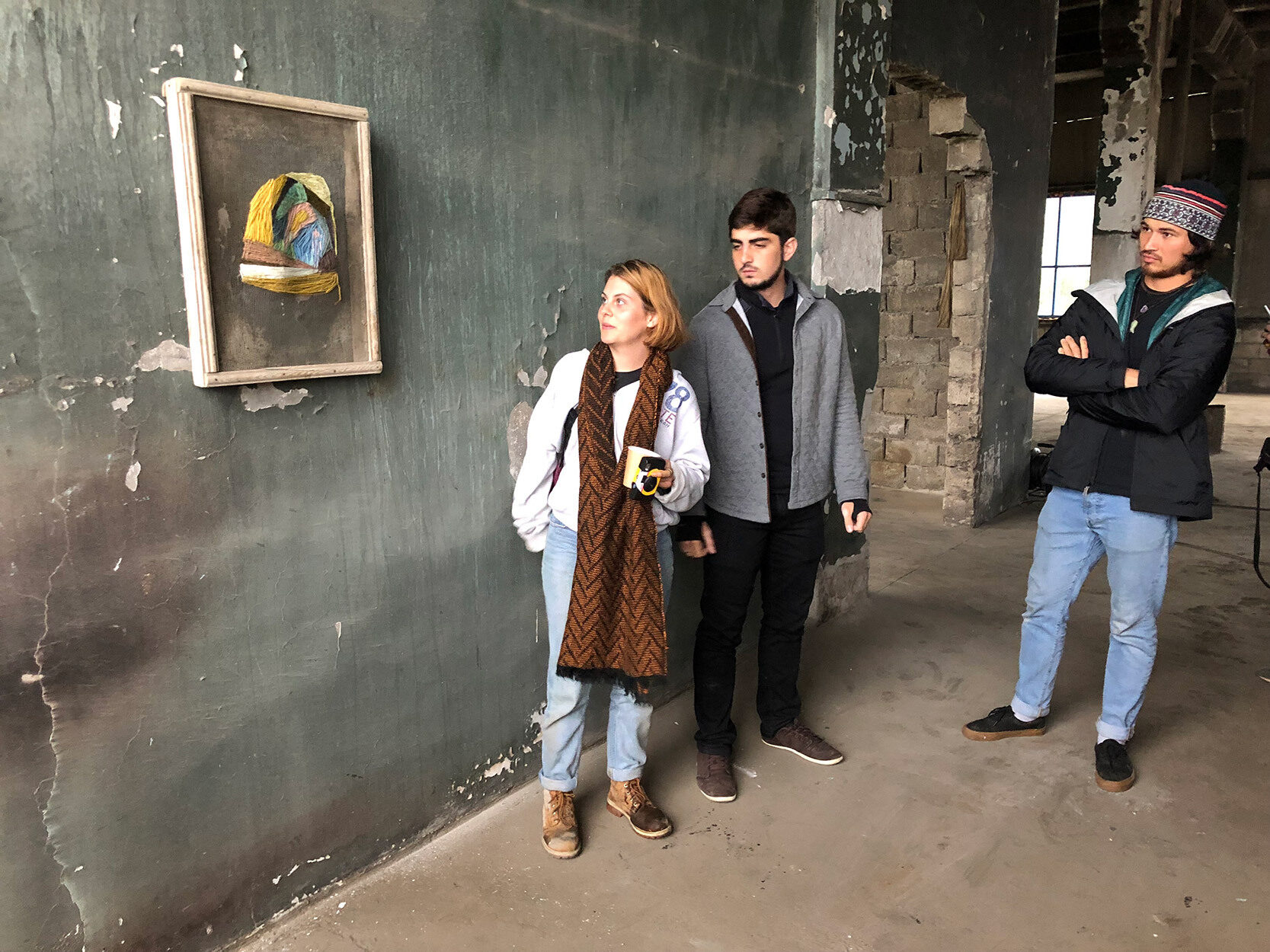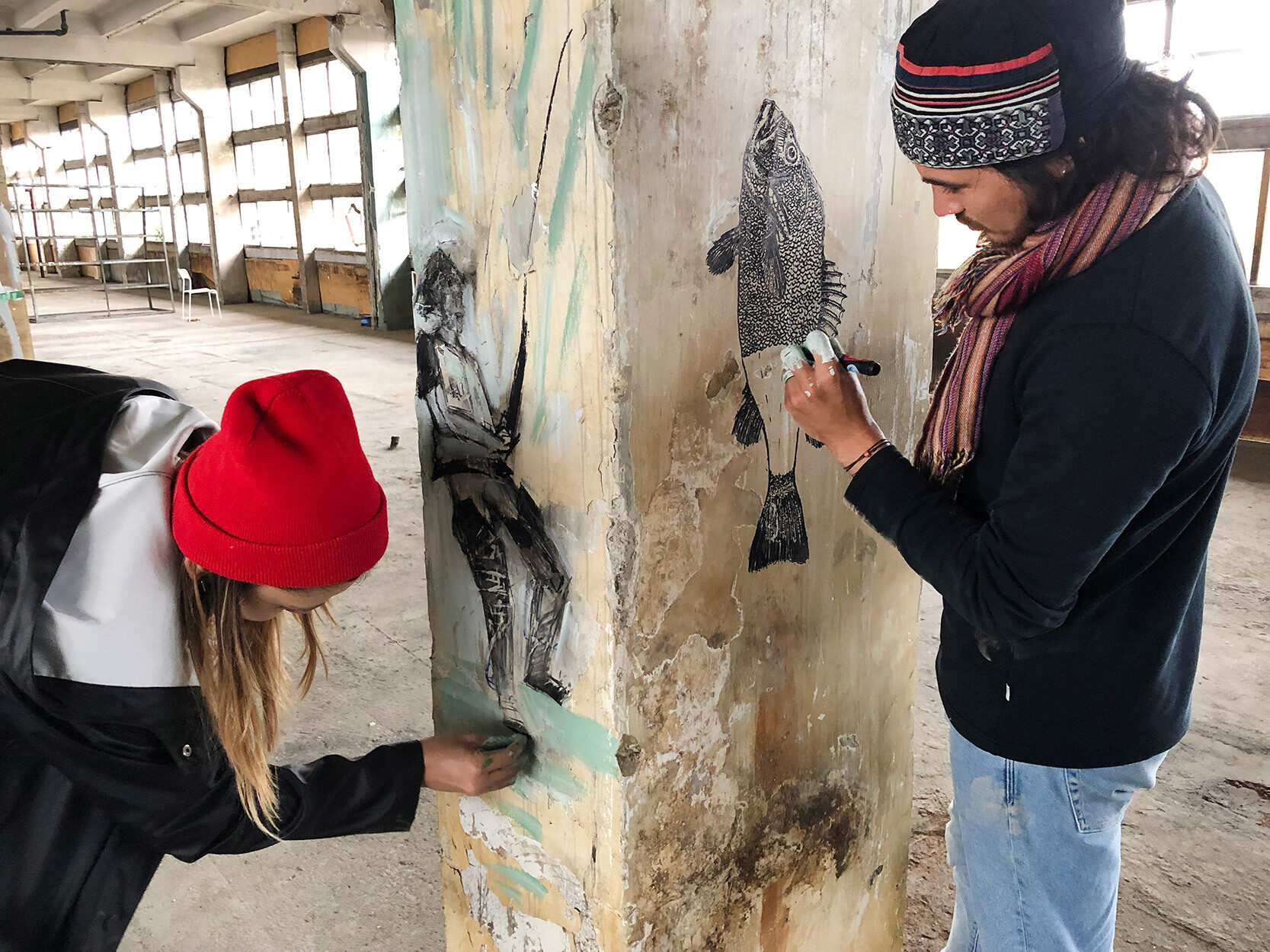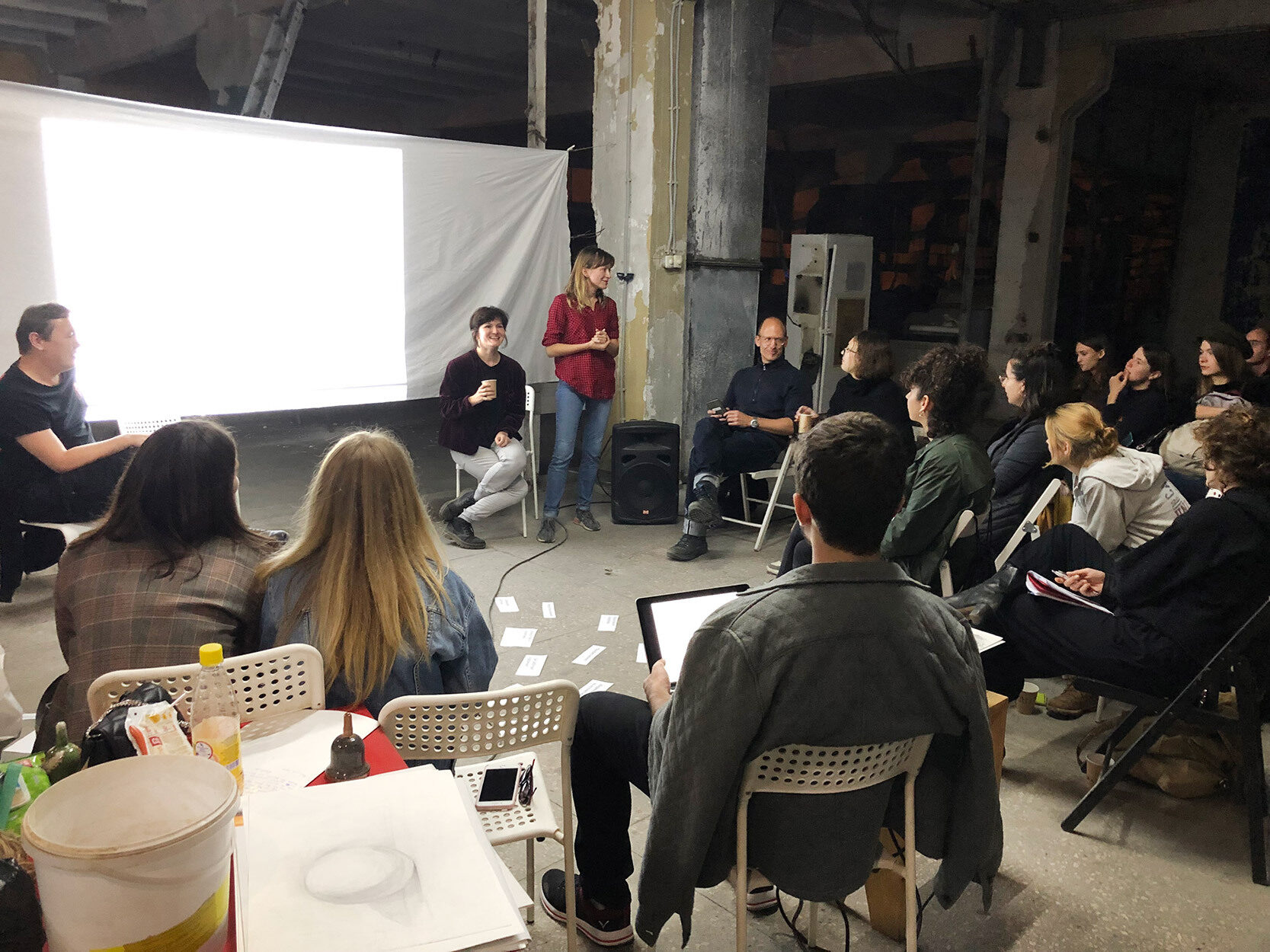 In October 2019 art students from Chisinau, Zürich and Sukhum/i met in Abkhazia¹ for this year's Summer School for Art. The group, all together thirty people, spent the first week of their joint working process in Tschkhurtol, a small mountain village in the foothills of the Caucasus, where they were invited to the local school and worked on small art projects often involving the school-children.
For the second week the students could use the new venue of SKLAD in Sukhum/i as their work-base. SKLAD has moved from its former location in an empty theatre-storage to the vast third floor of what had been a factory for ball pen balls in Soviet times: an unique experiment of self-organisation for youth from Sukhum/i that– besides the exhibition space – also opens new possibilities for parties and concerts. Now the participants of the Summer School inaugurated this space with their activities. They created new artworks that were shown and discussed in a small exhibition at the end.
Lectures from docents of all three participating art institutions contributed to the programme. Three lecturers from Abkhazia, for example, posed a question to the art students: In 1915, Kasimir Malevich had exhibited the Black Square and Alexander Rodtschenko had painted compositions with ruler and circle: How come that today, most art schools in Eastern Europe concentrate on figurative painting and follow an 'academic' curriculum? In the subsequent discussion it was explained that the legacy of Malevich had been covered up, after 1922, by the new USSR's educational impetus of transforming an agricultural into an industrial state. From this example of the interdependency between specific conceptions of what art is and their respective socio-political context all participants received a question to take home: what does this interdependency look like in their societies now?
Place and year
Sukhum/i, Tschkhurtol, 2019
Project management
Dagmar Reichert (artasfoundation, ZHdK)
Jörg Scheller (ZHdK)
Management in Sukhum/i
Nasta Agrba (SKLAD)
Partner organisations
SKLAD, Suchum/i
Oberliht Verein, Chisinau
Zürcher Hochschule der Künste (ZHdK)
Summer School for Art 2018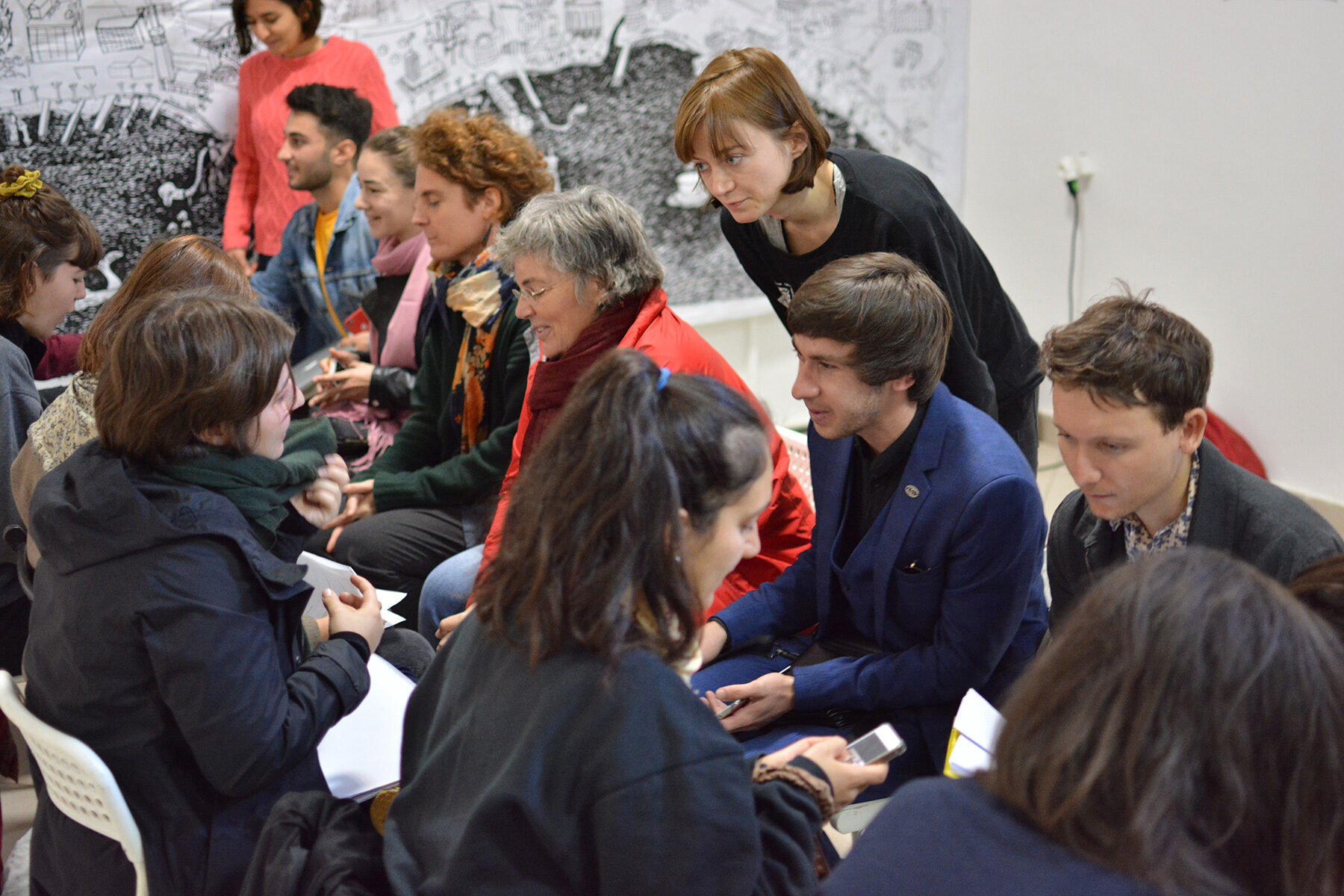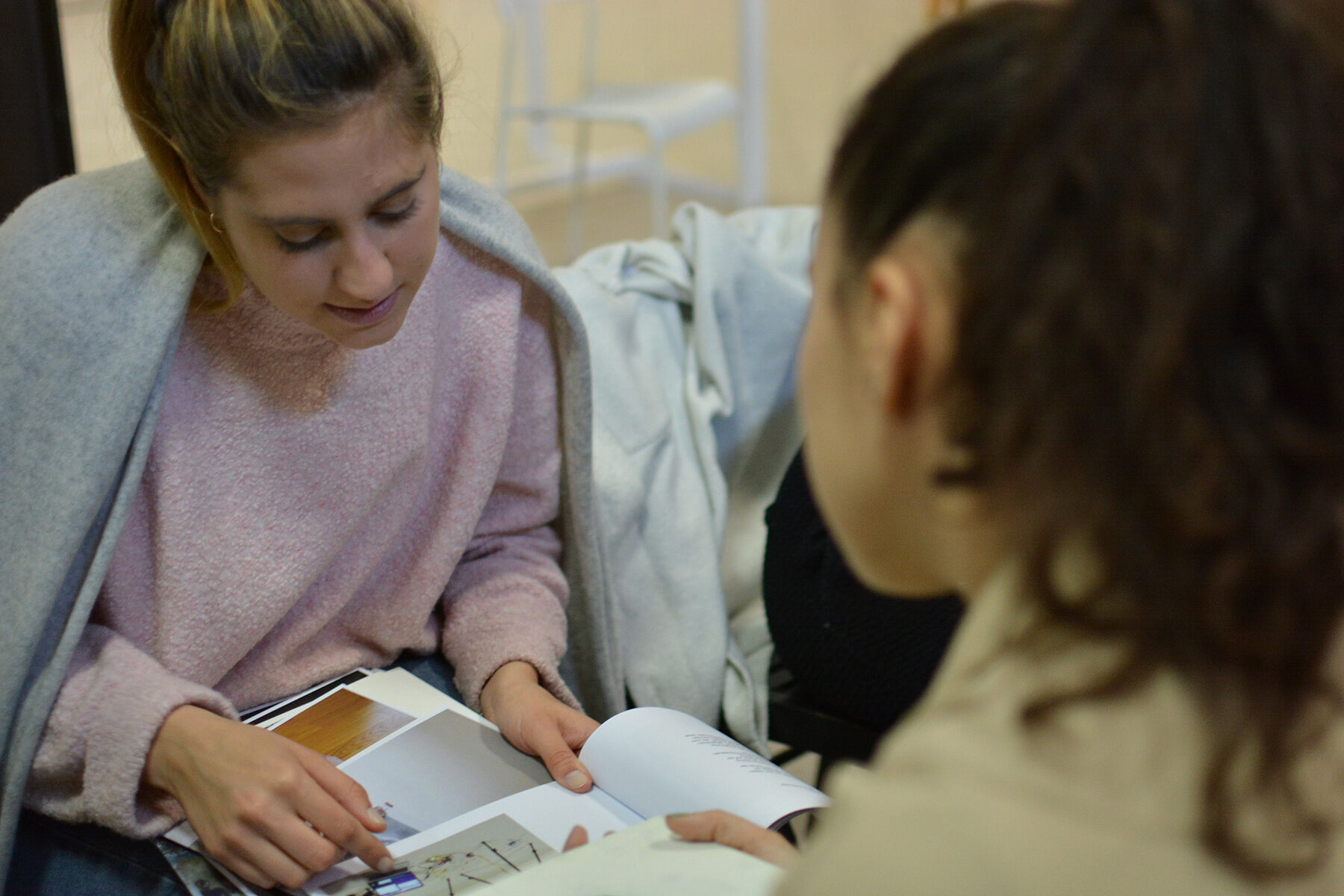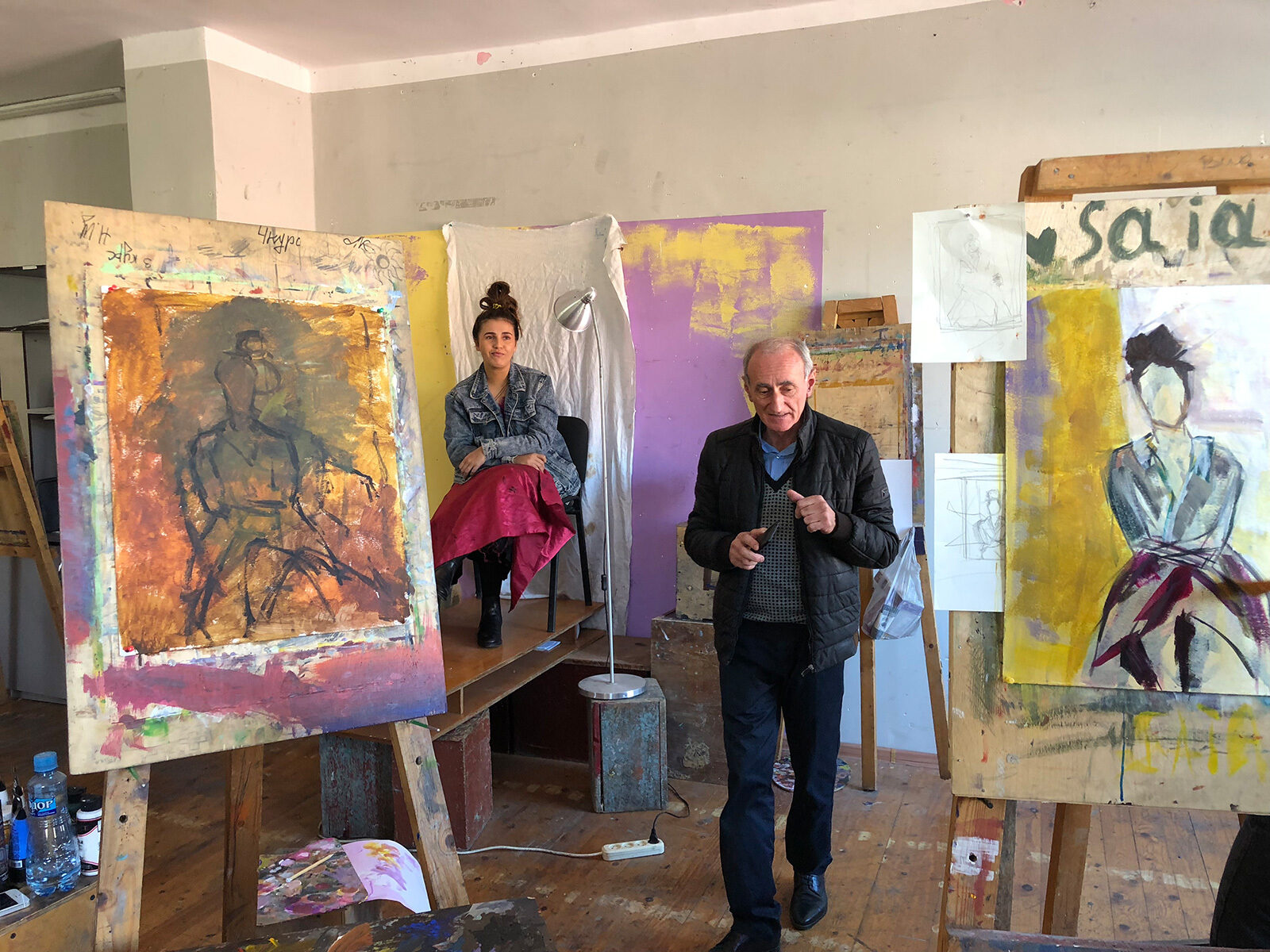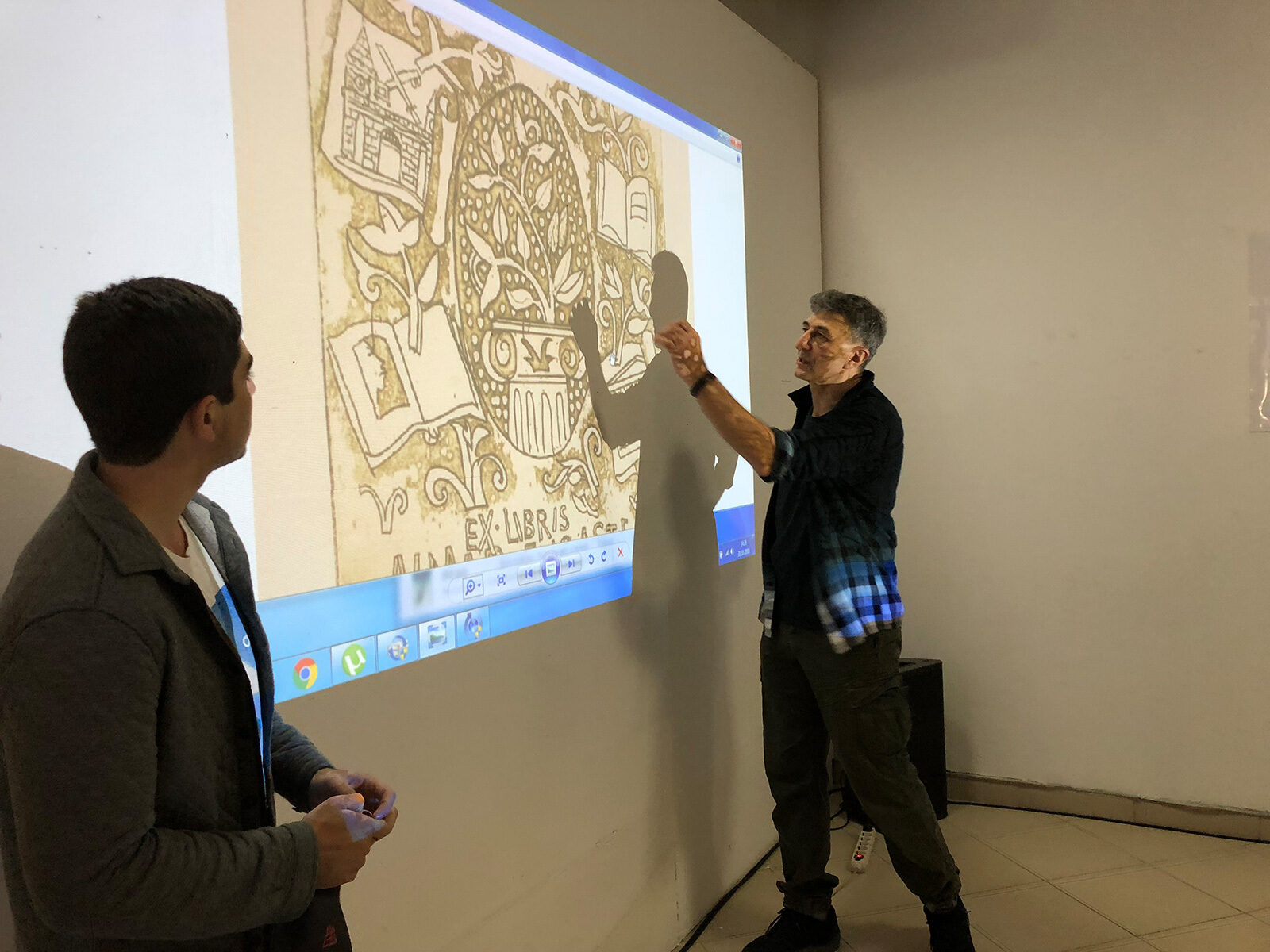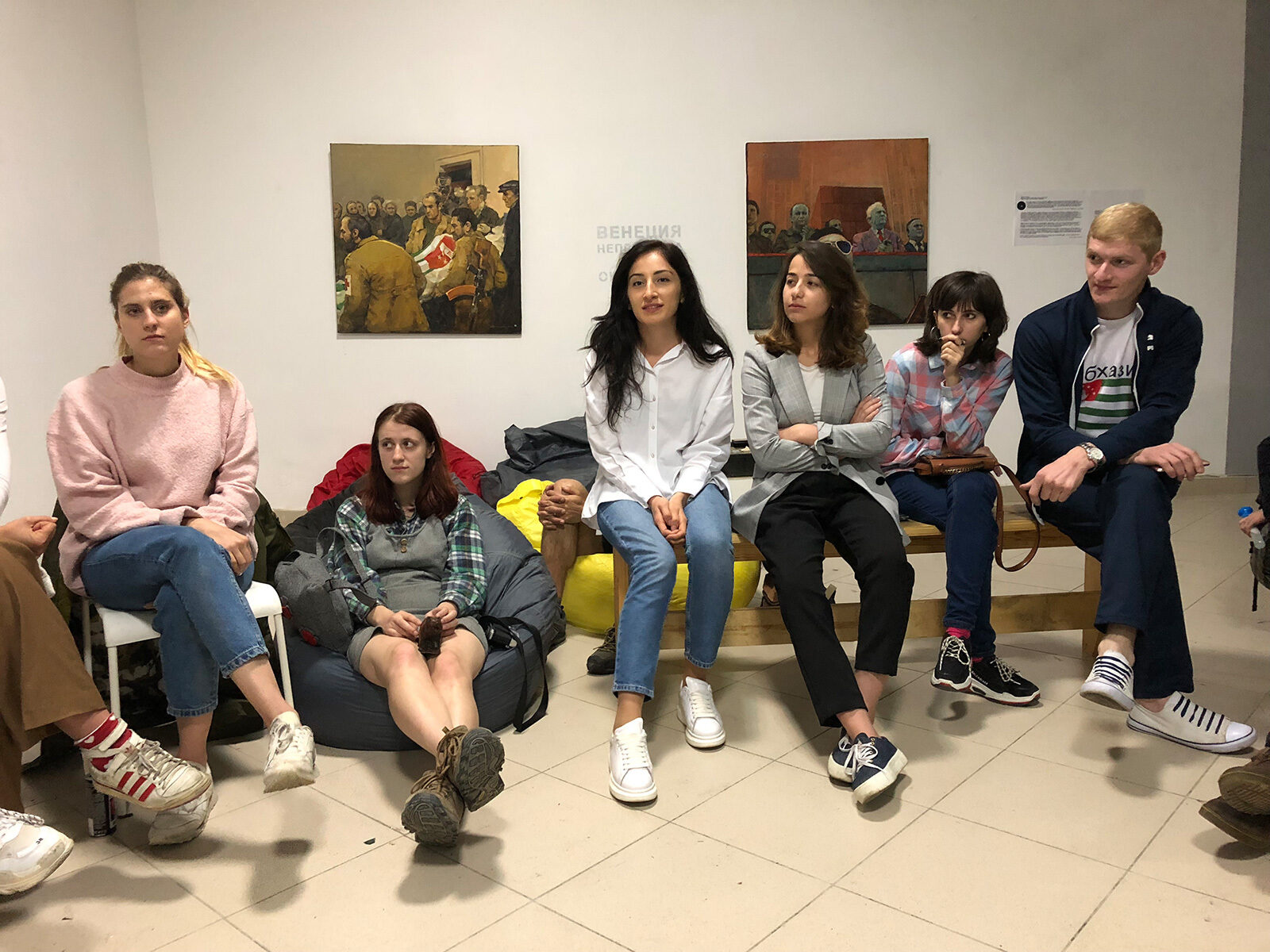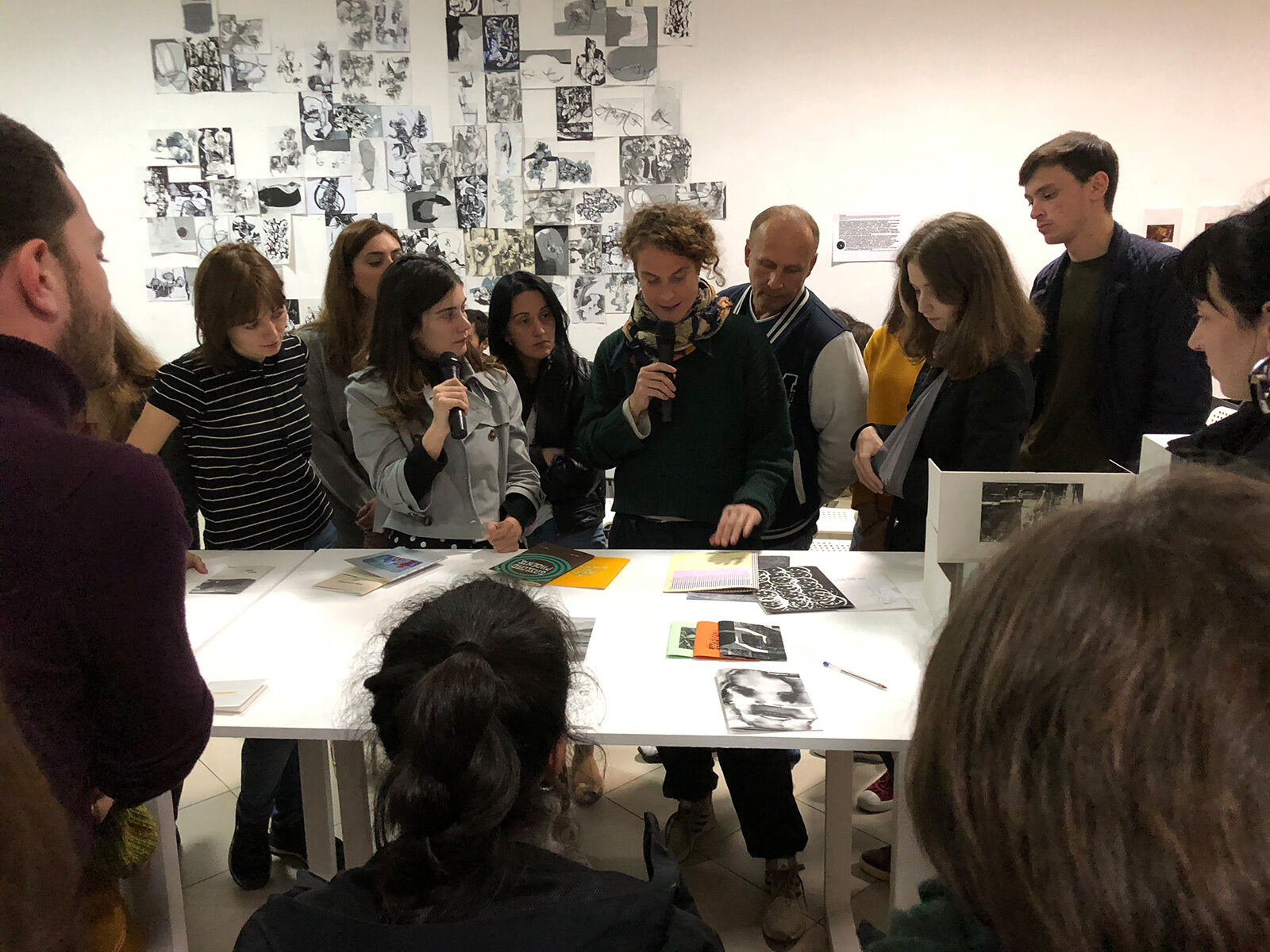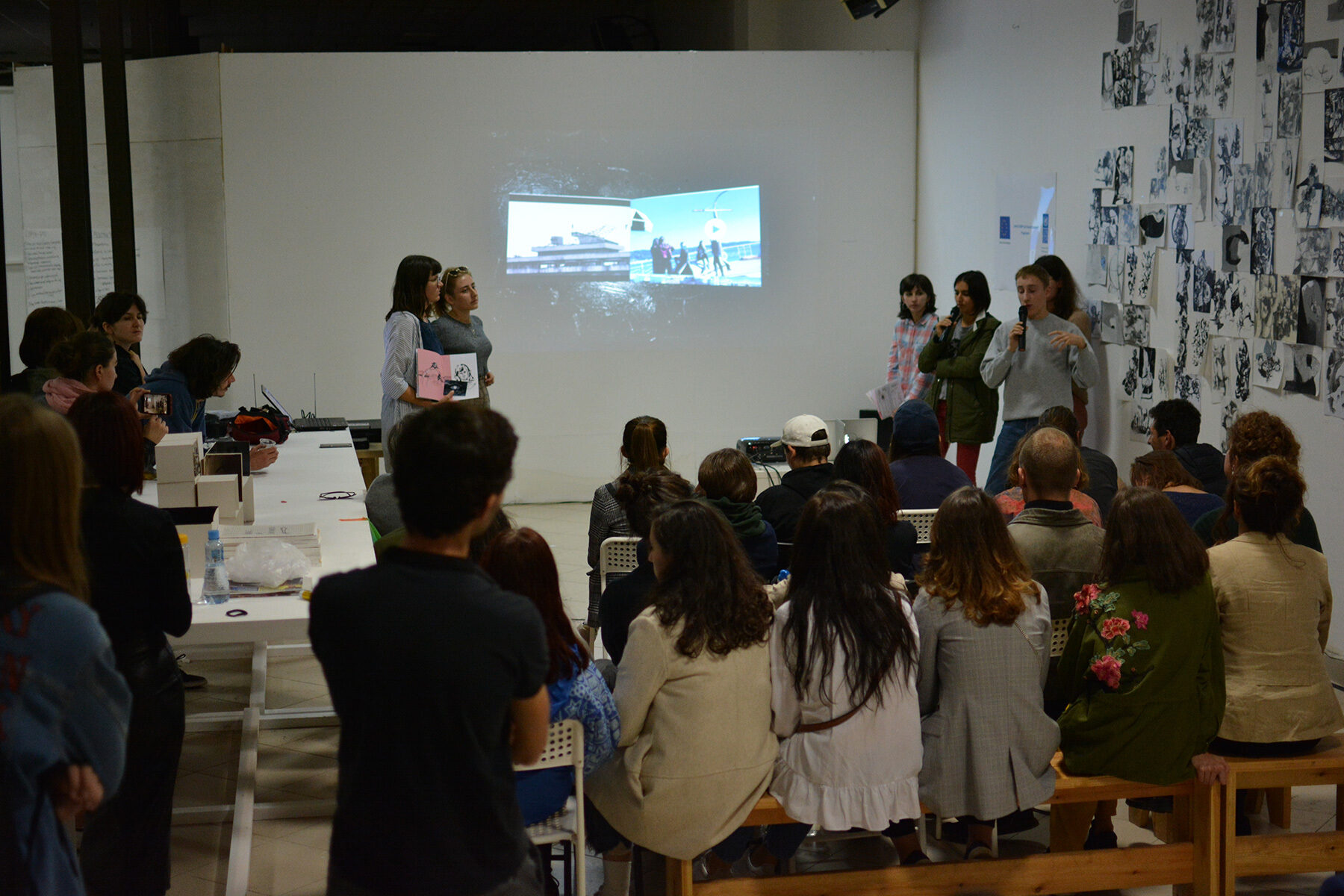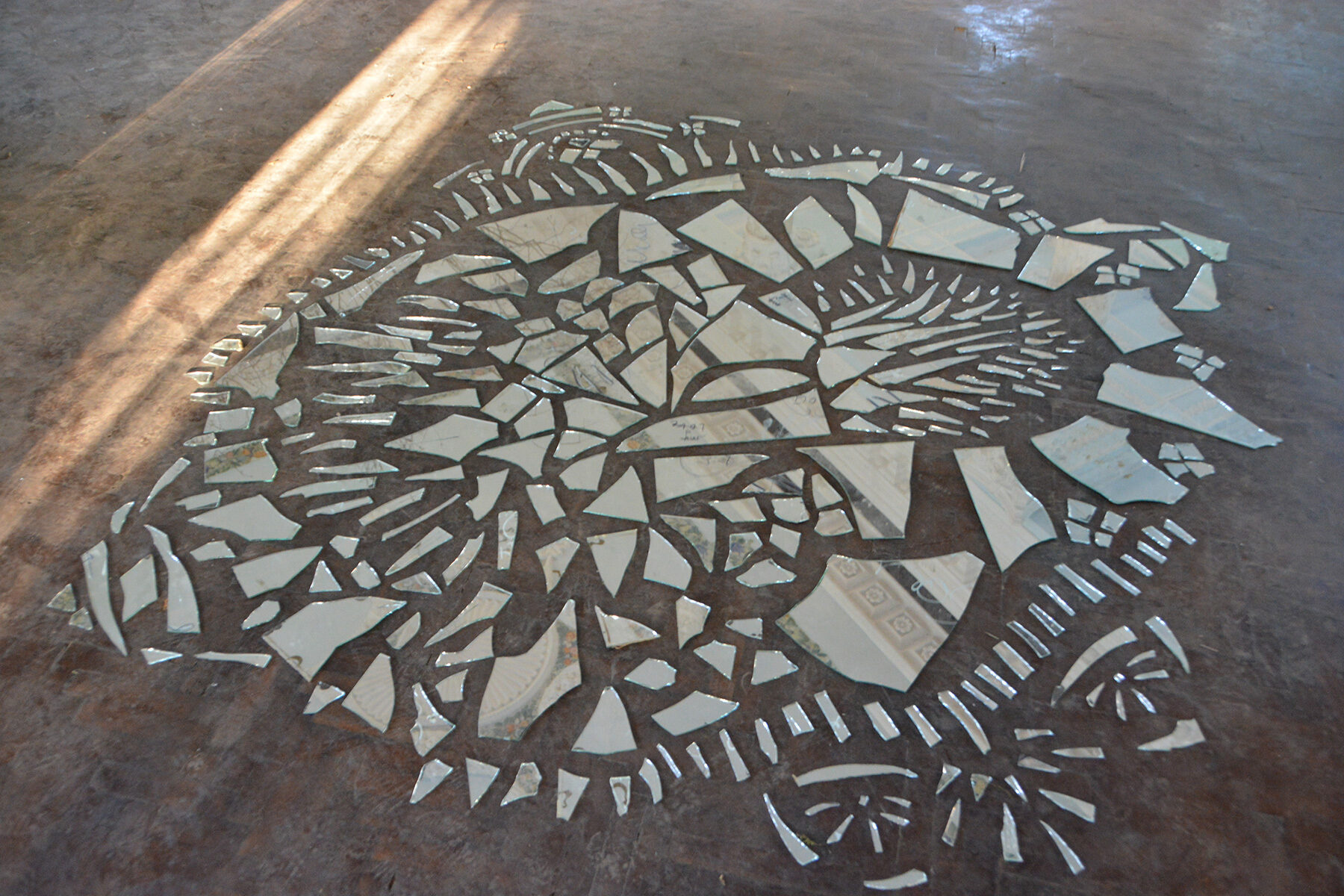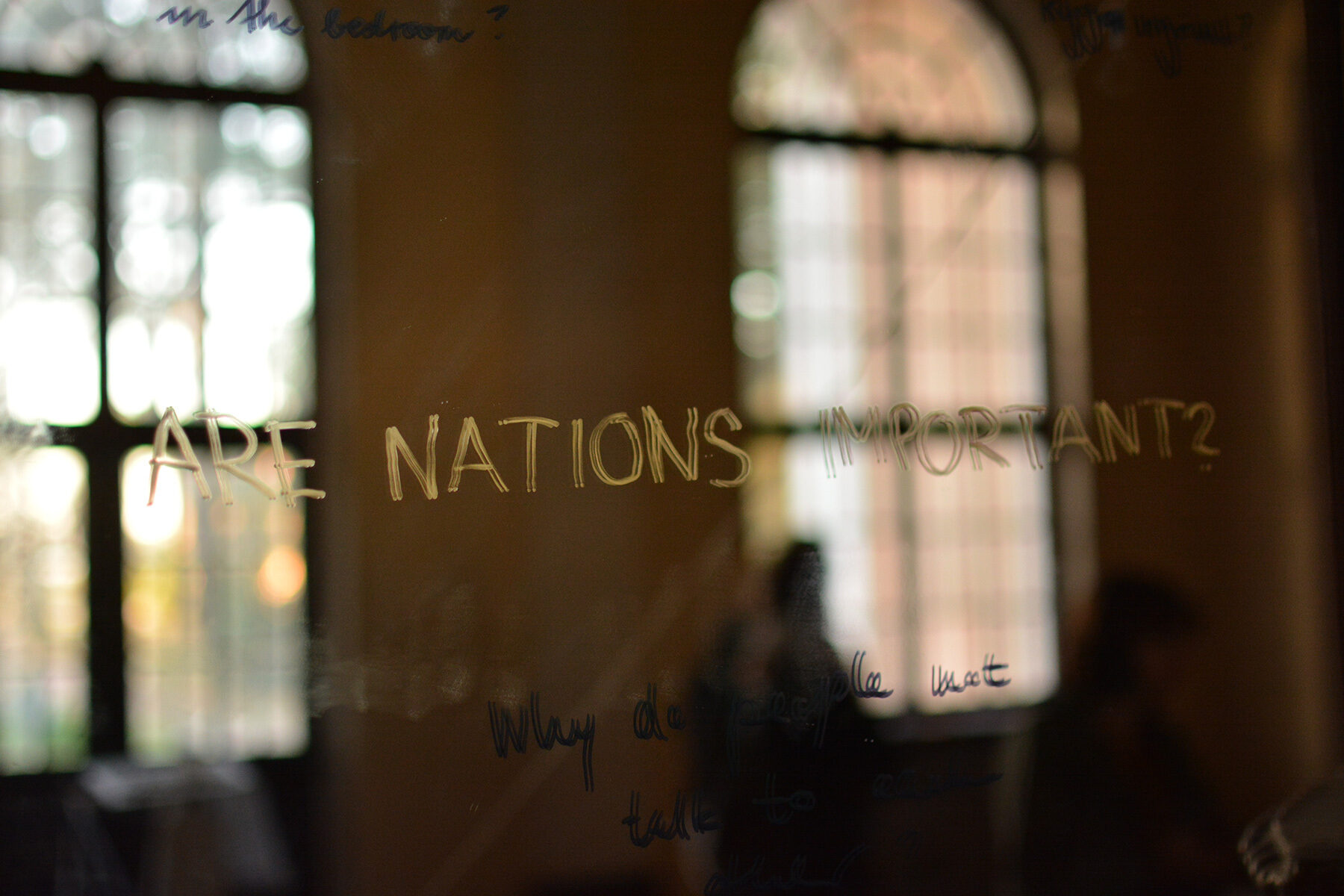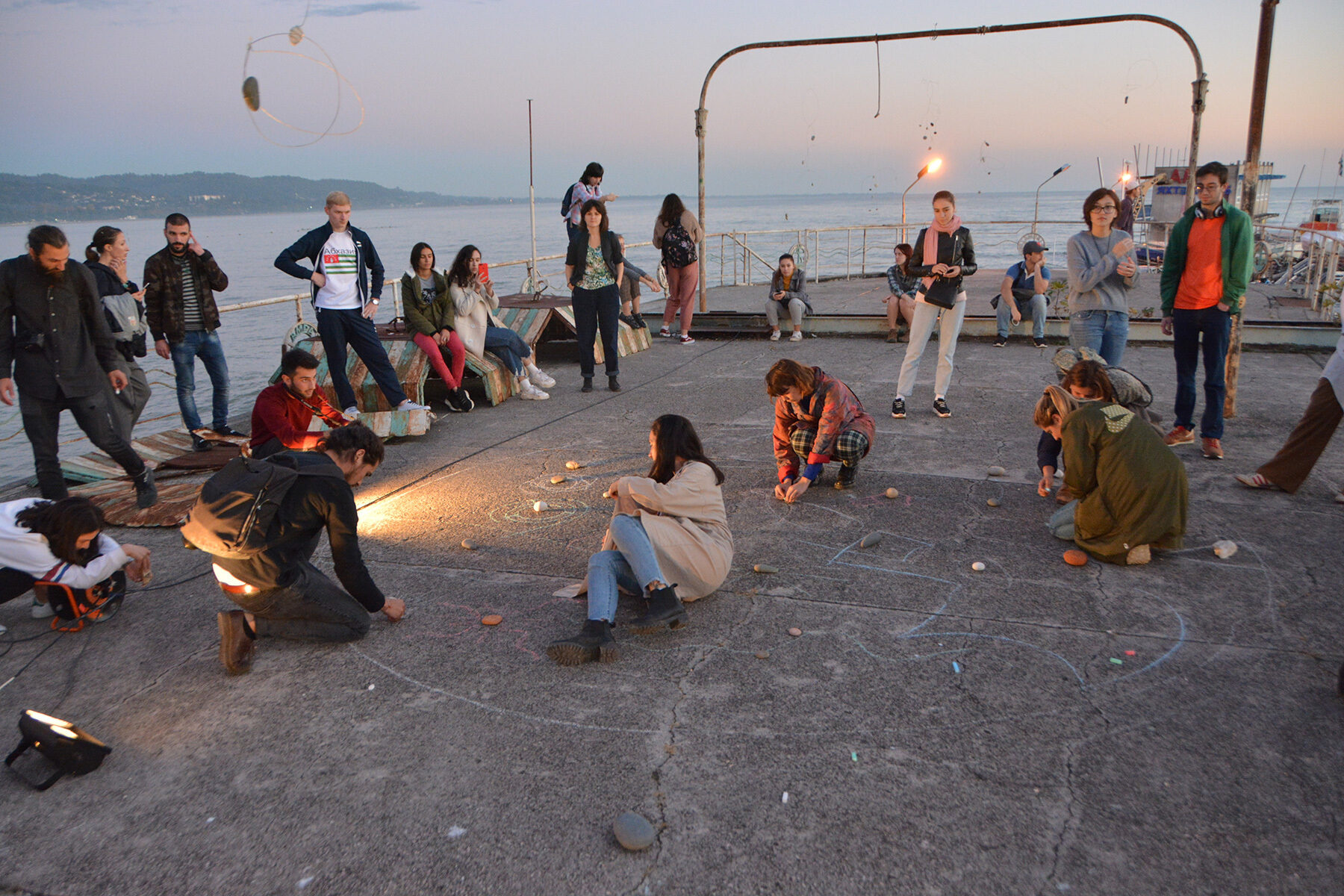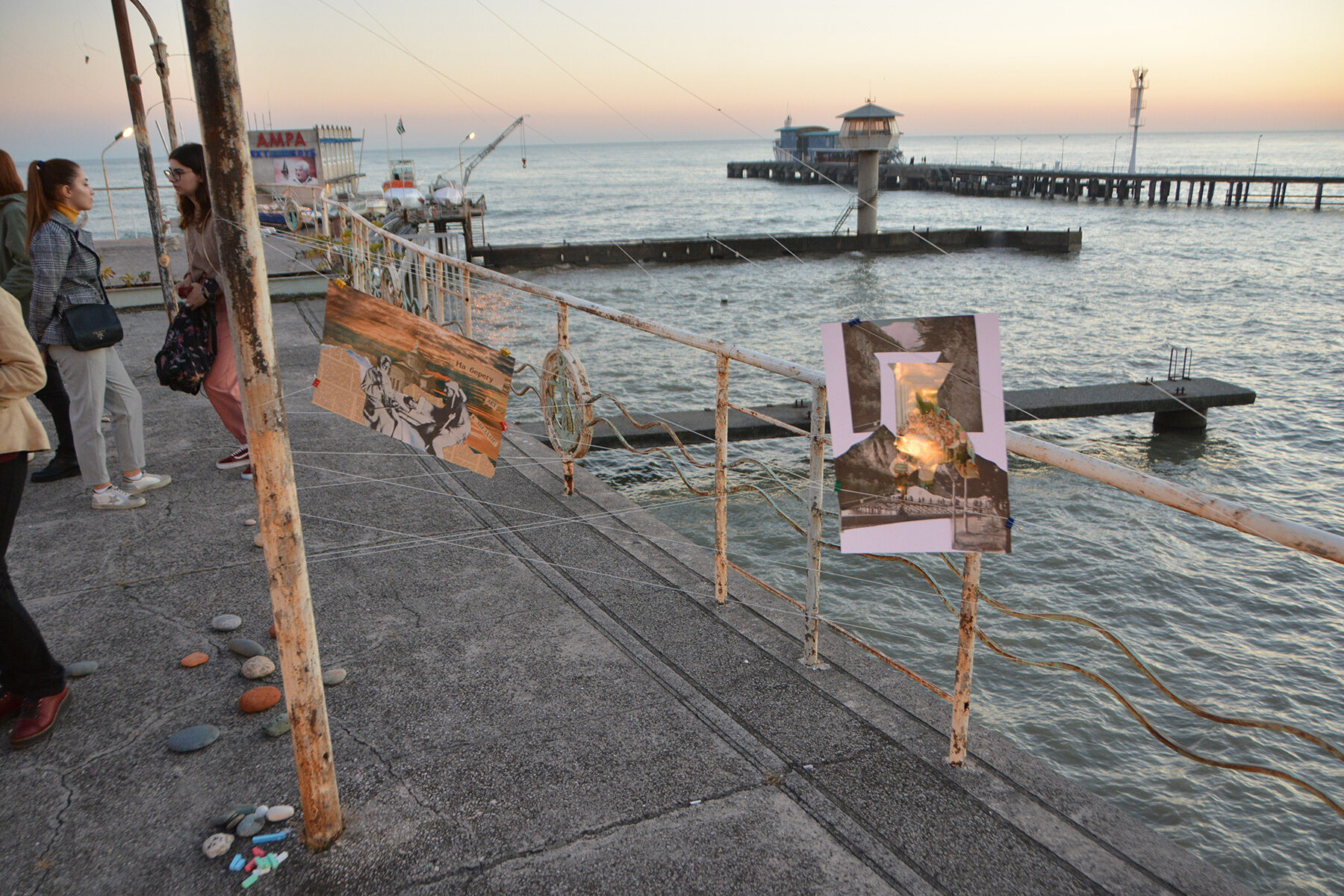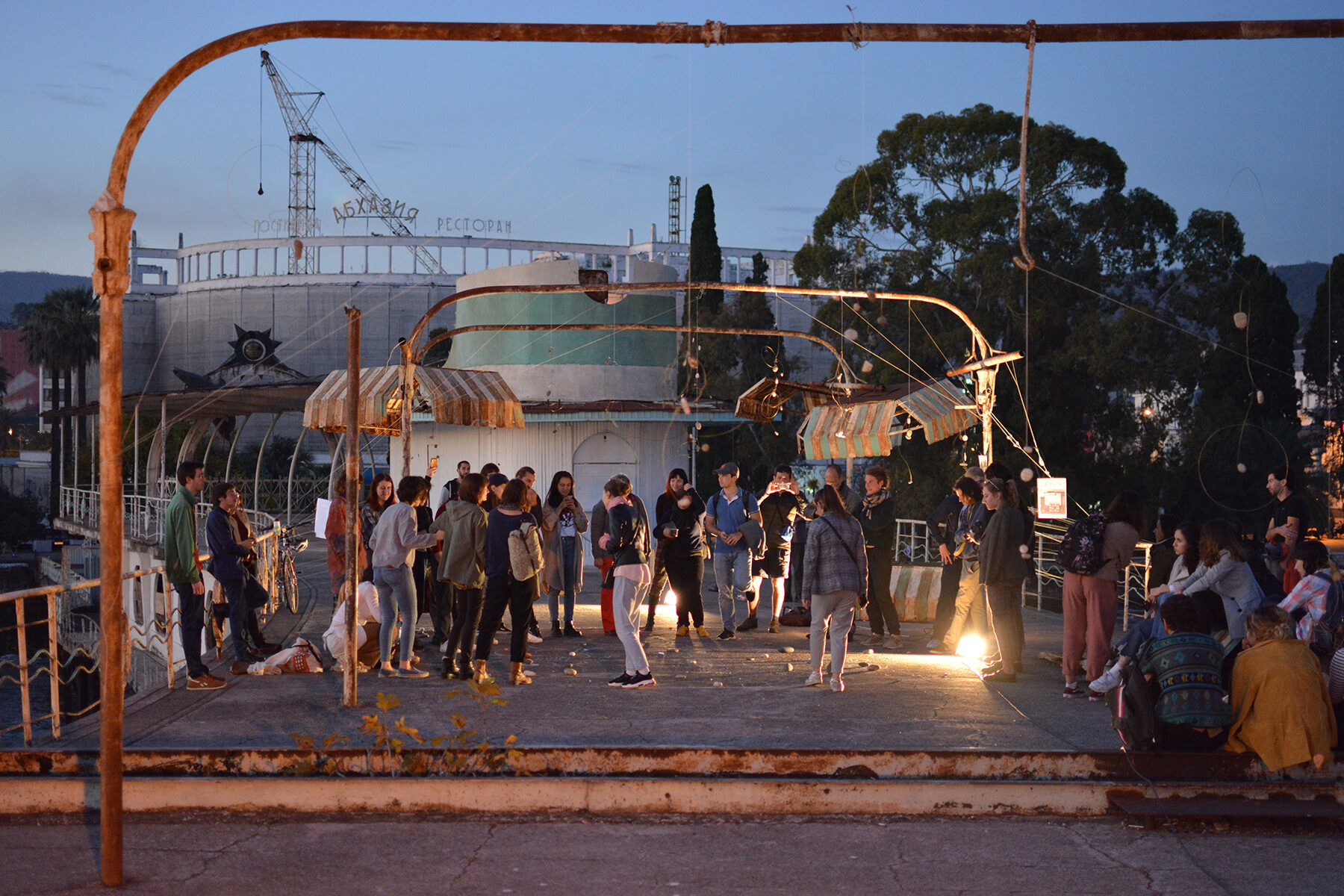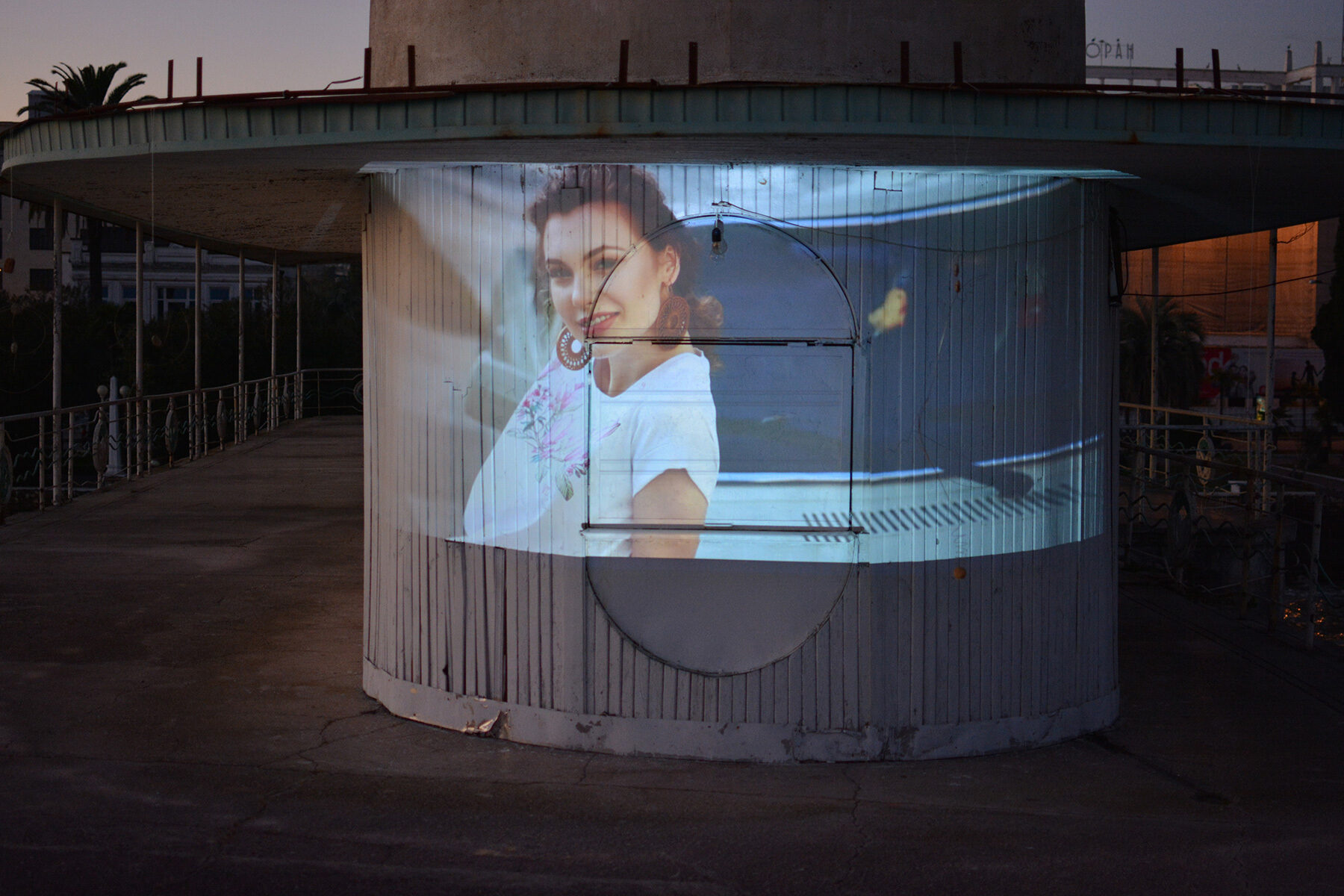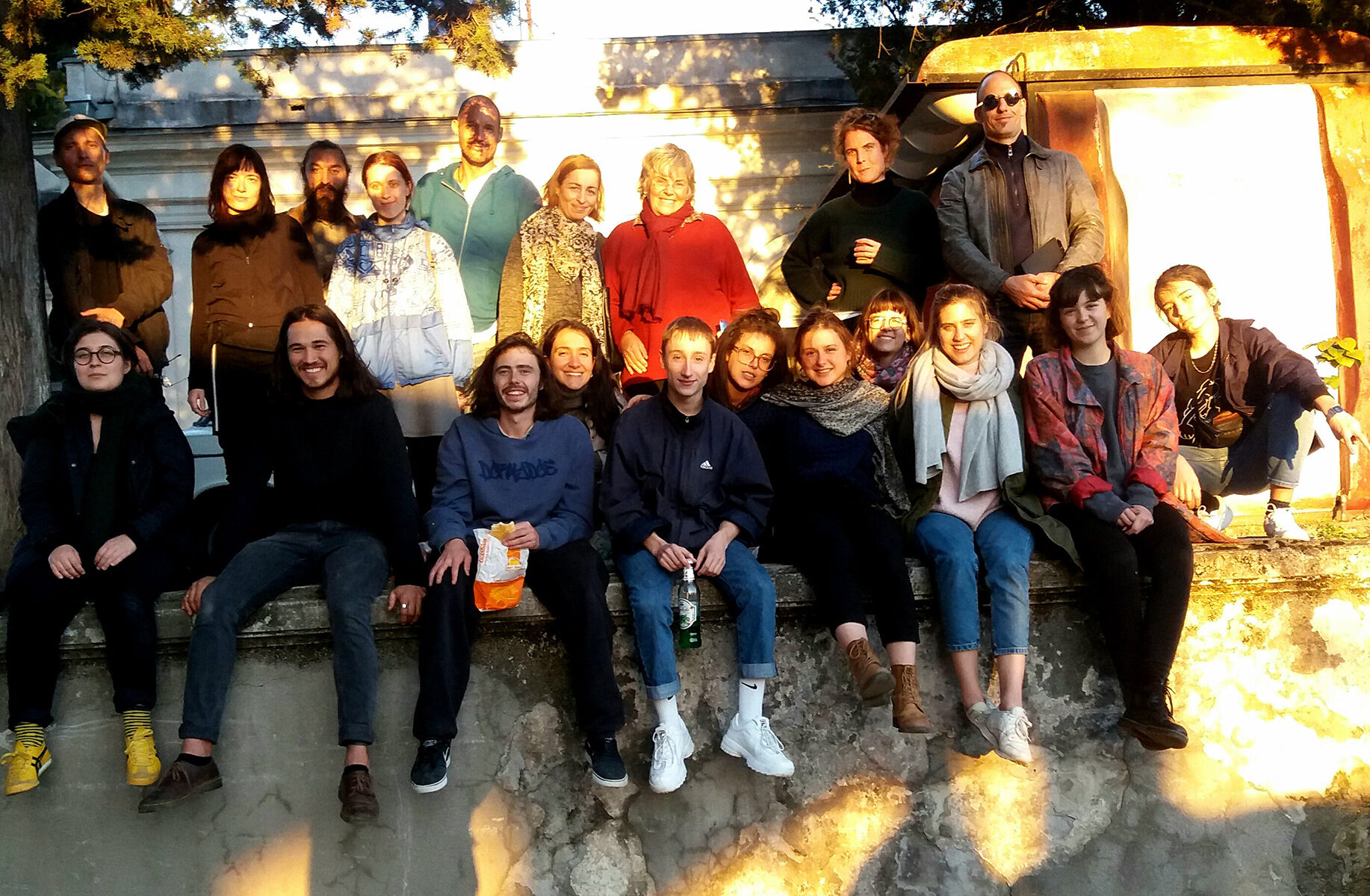 After the artists from SKLAD in Sukhum/i attended last year's Summer School in Chisinau, they became the host of this year's new edition, which took place in October 2019. For one week, they were joined by four artists from Moldova and twelve art students from Zurich. Together the attended classes by lecturers from Sukhum/i (Adgur Dsitsaria, Madina Chkotua), Moldova (Vladimir Uz) and Zurich (Jörg Scheller and Dagmar Reichert), visited the local Art College (directed by Amiran Adleba) and heard about fanzine production from the Swiss guest lecturer Mara Züst. In the afternoons they worked independently in small mixed teams in different public places in Sukhum/i. On the final day, the whole group visited one site after the other to see, enjoy and discuss the created works.
Place and year
Sukhum/i, 2018
Project management
Dagmar Reichert (artasfoundation, ZHdK)
Jörg Scheller (ZHdK)
Management in Sukhum/i
Nasta Agrba (SKLAD)
Partner organisations
SKLAD, Suchum/i
Oberliht Association, Chisinau
Zürcher Hochschule der Künste (ZHdK)
Summer School for Art 2017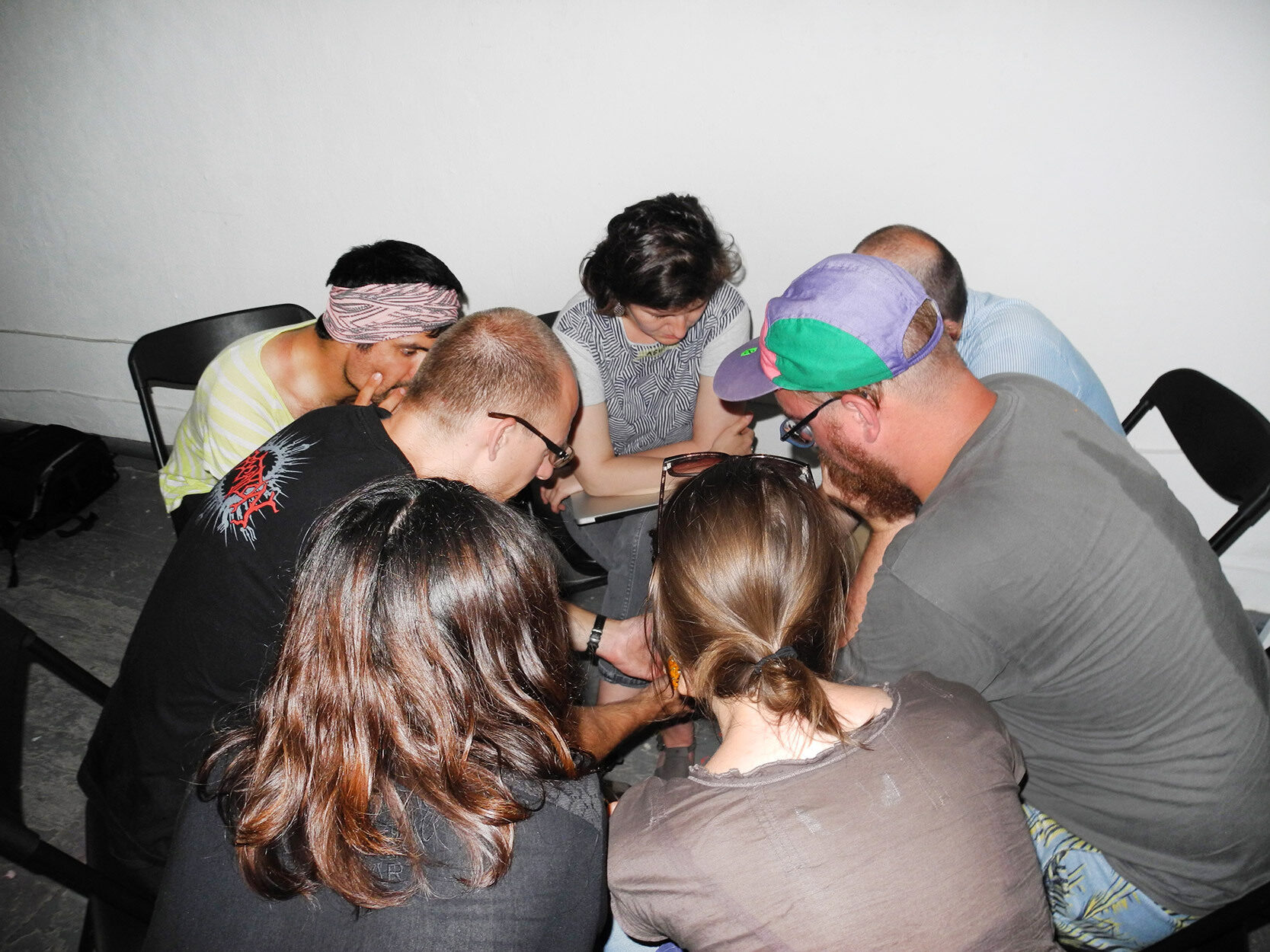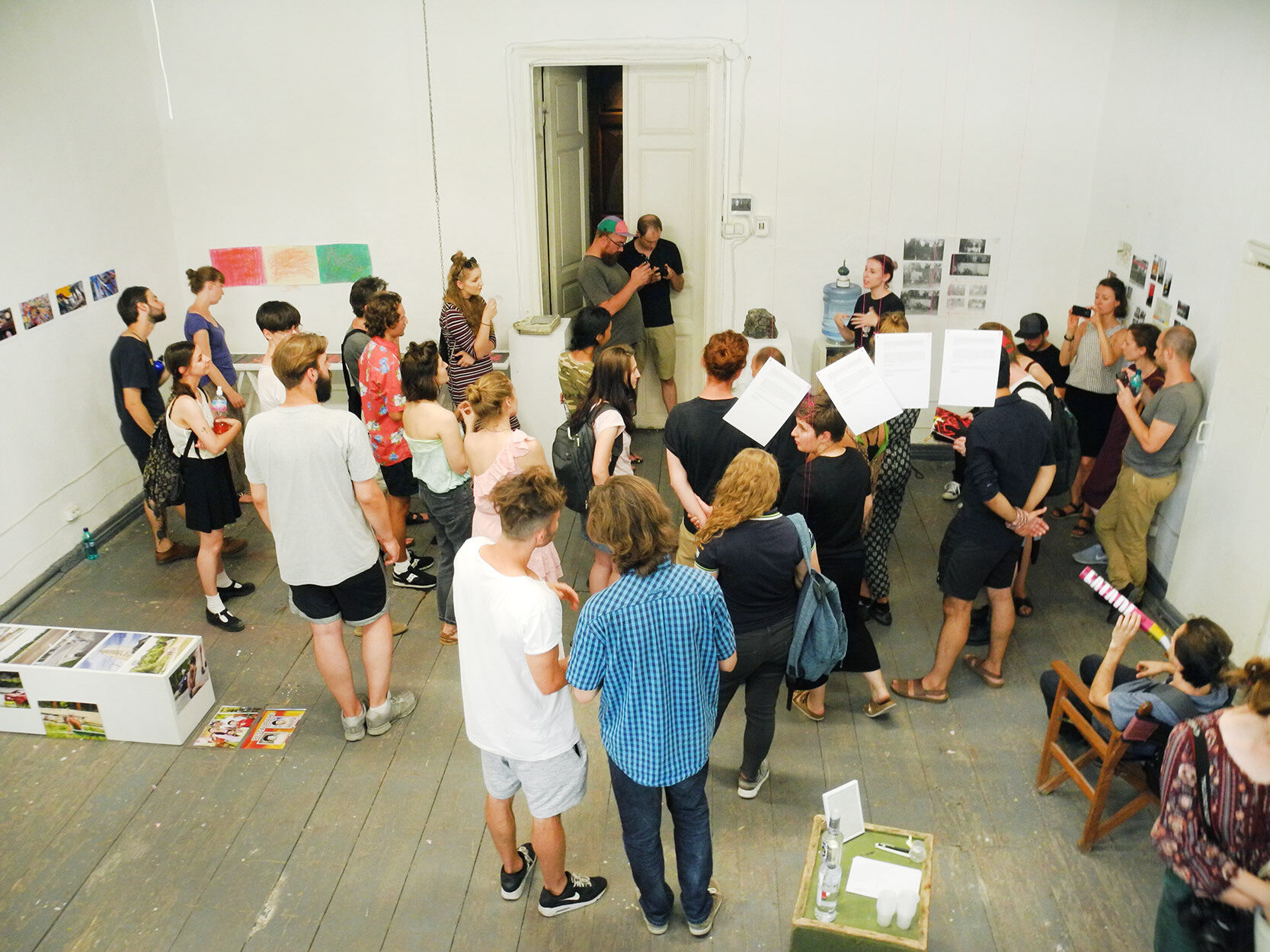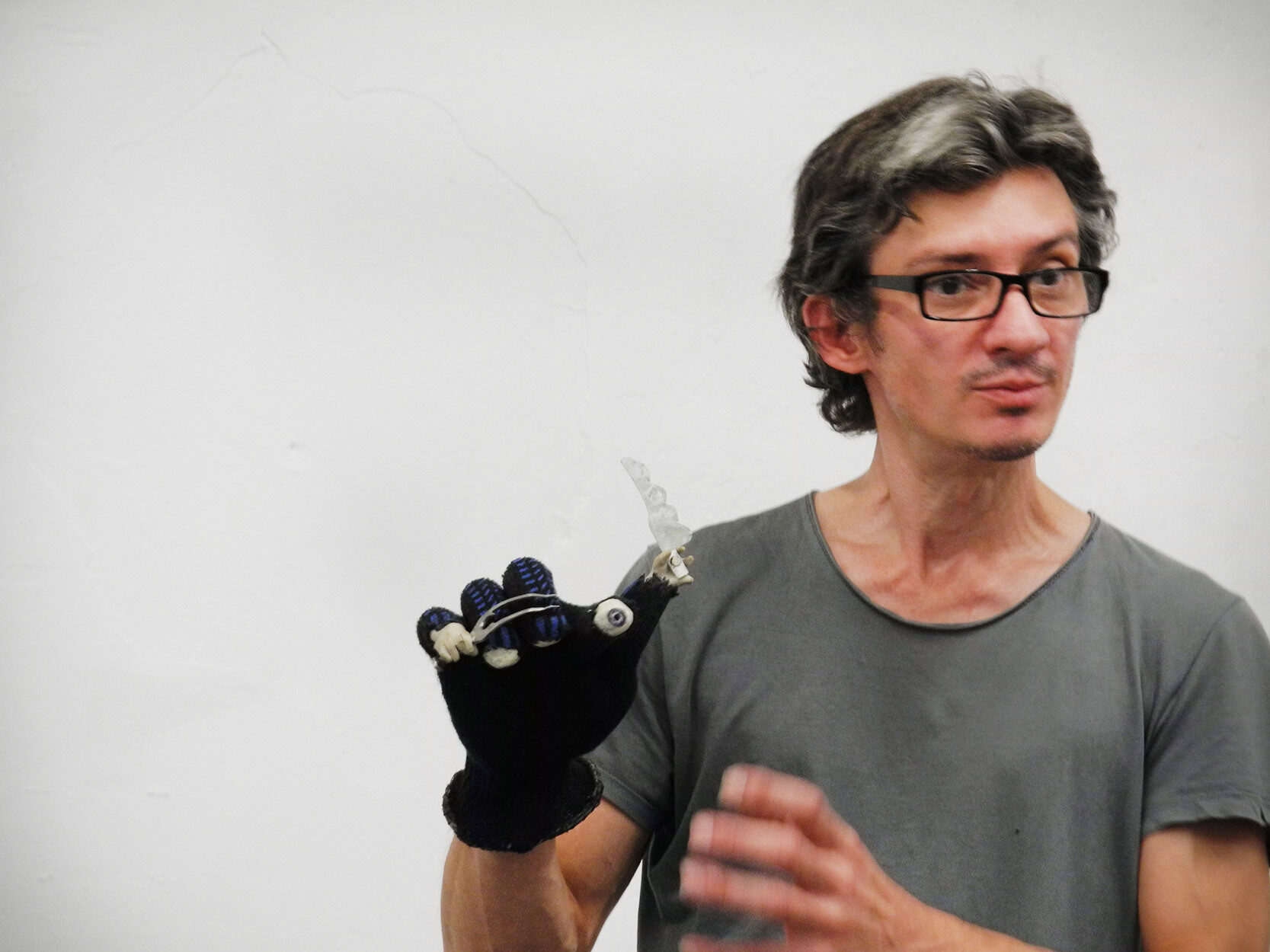 In June 2017, artists and curators from Sukhum/i joined the International Summer School for Art, which Jörg Scheller, a lecturer at the Kunsthochschule Zurich (ZHdK), had initiated a year earlier as a cooperation between art academies and art initiatives in Zurich, Poznan and Chisinau.
The Summer School for Art is held every year by one of the partner organisations in Chisinau, Poznan, Sukhum/i or Zurich. Each partner sends five to six students or young artists and two lecturers or experienced artists to the project for a period of ten days. The programme is divided into joint practical work on art projects, workshops, lectures and discussions. The latter deal mainly with questions of contemporary art production and the relationships between art, critique and civil society. The Summer School for Art aims to address these questions with a multi-perspectival approach by taking into account the socio-political and economic conditions in Western, Central and Eastern Europe.
For artasfoundation it is important to include artists from Sukhum/i in this exchange and to give them the opportunity to integrate on an international level.
Place and year
Chisinau, Republic of Moldova, 2017
Project management
Dagmar Reichert (artasfoundation, ZHdK)
Jörg Scheller (ZHdK)
Management in Chisinau
Oberliht Association, Chisinau
Partner organisations
SKLAD, Suchum/i
Oberliht Association, Chisinau
Zürcher Hochschule der Künste (ZHdK)
SKLAD Filmfestival Brave 2017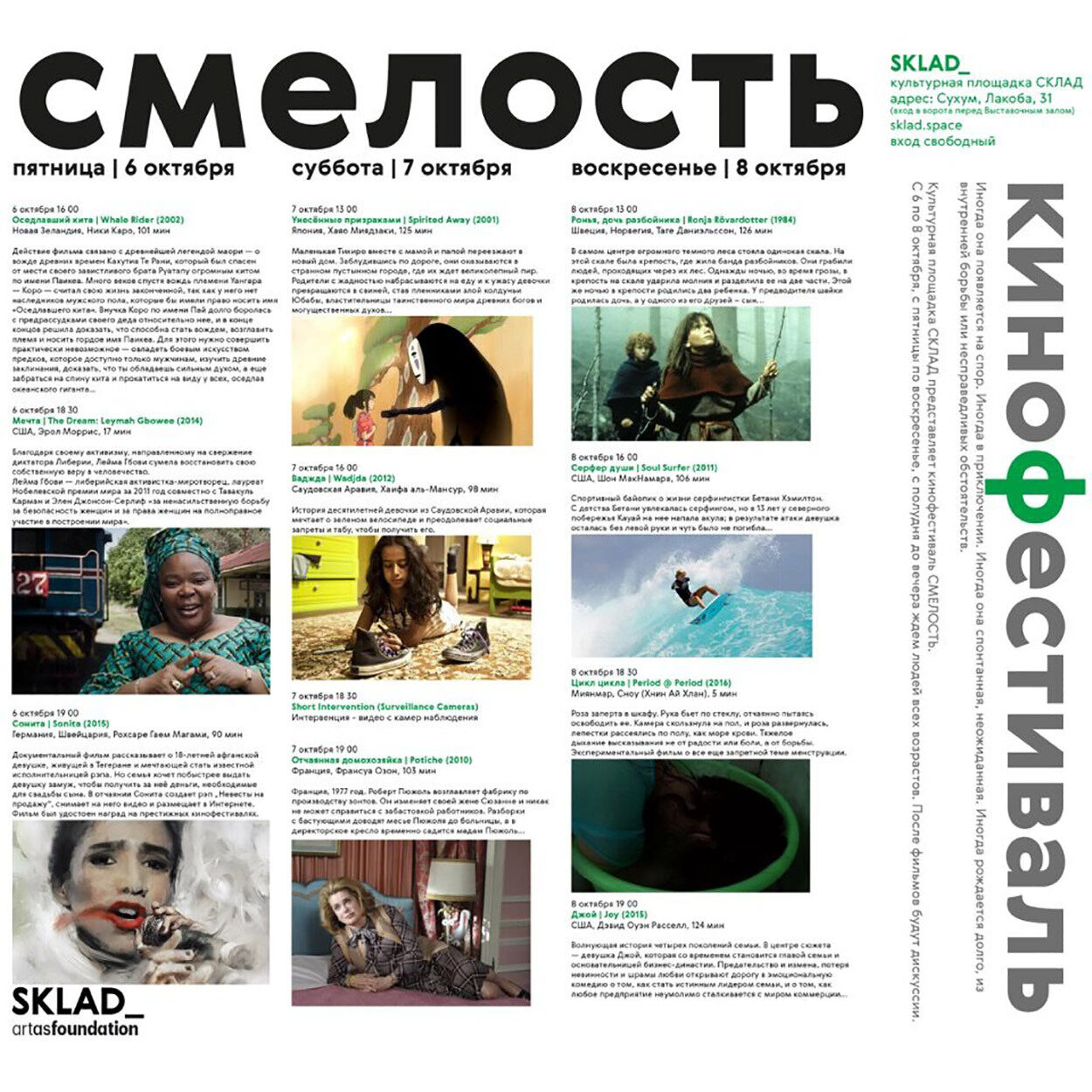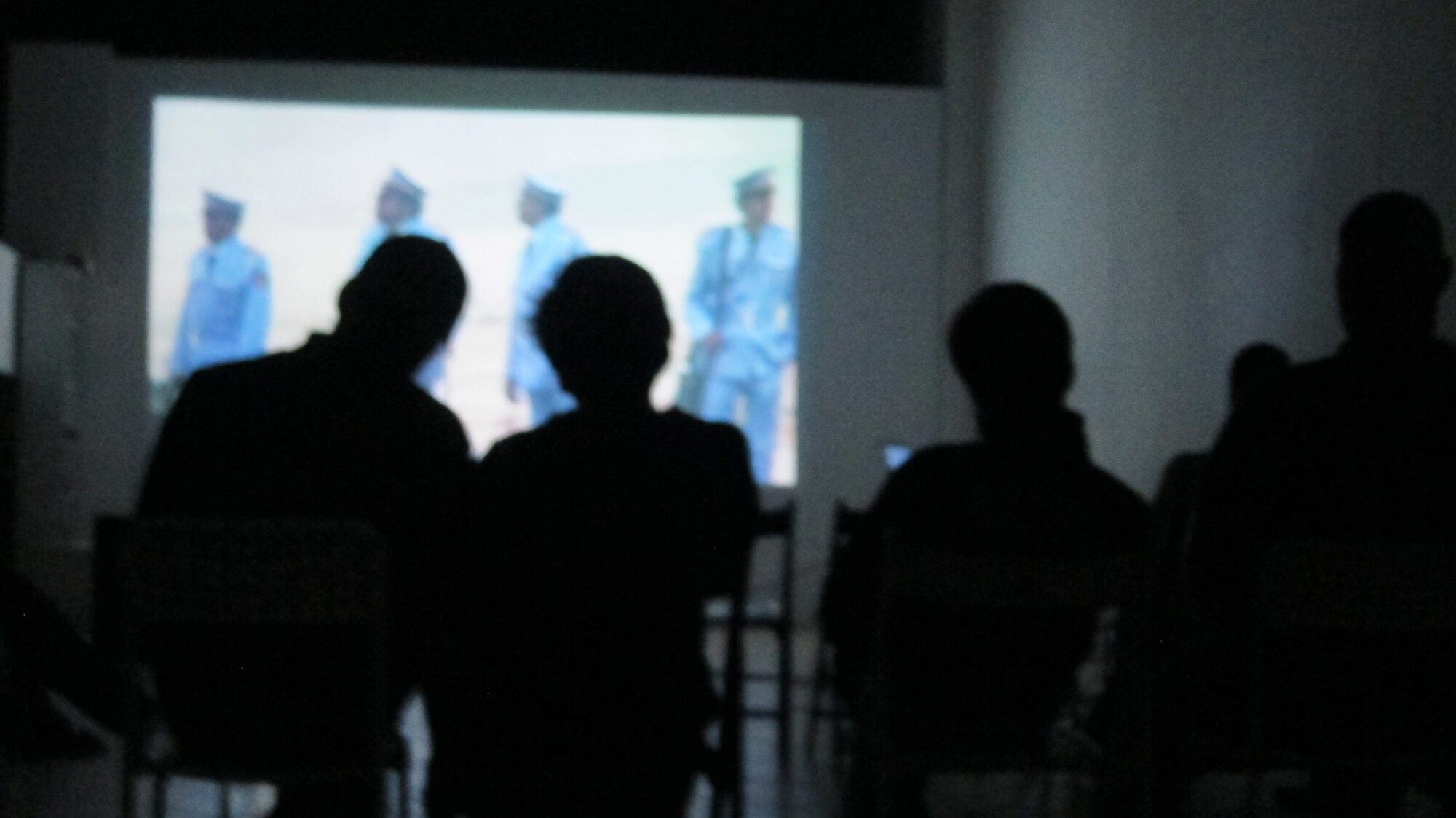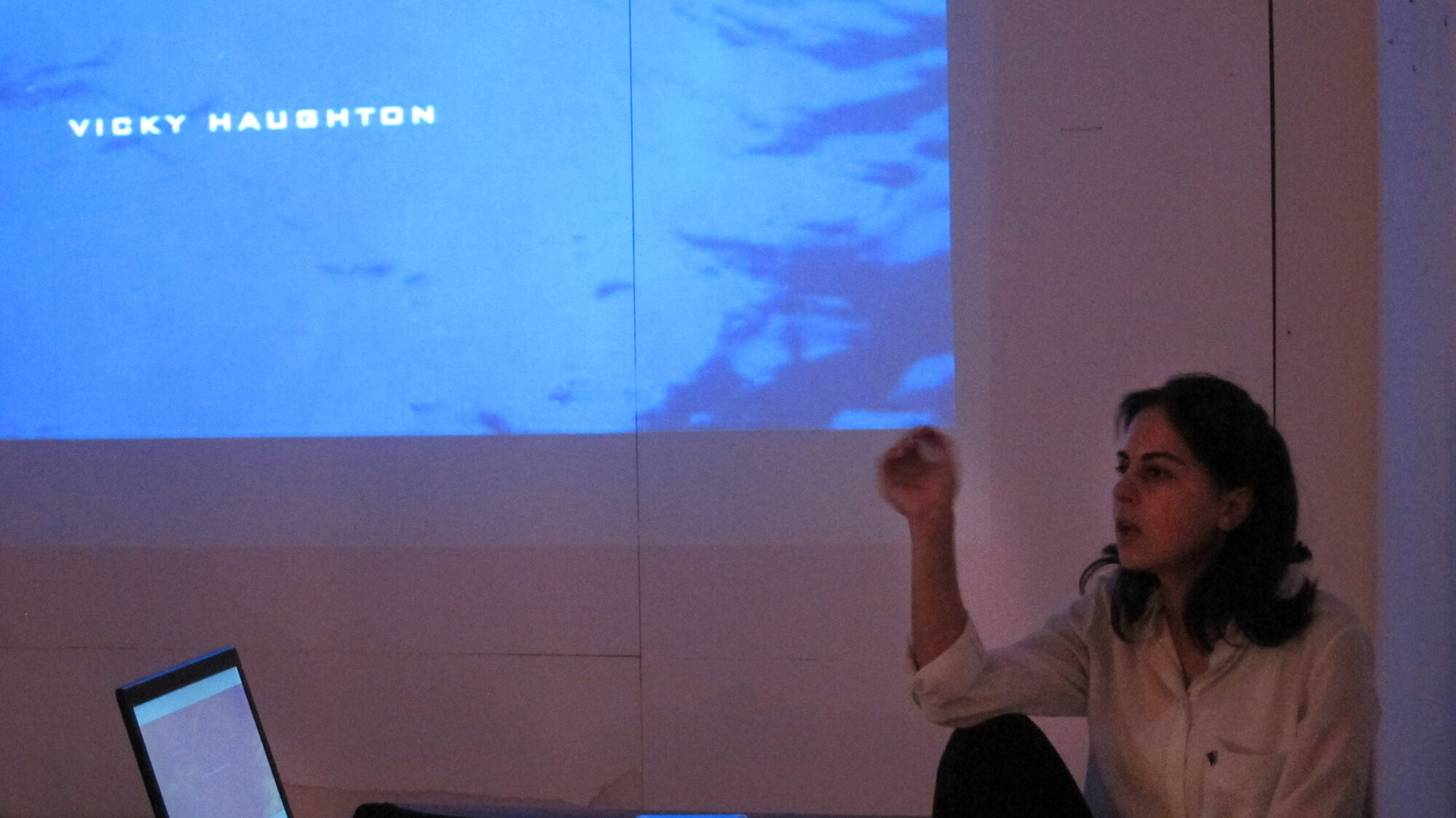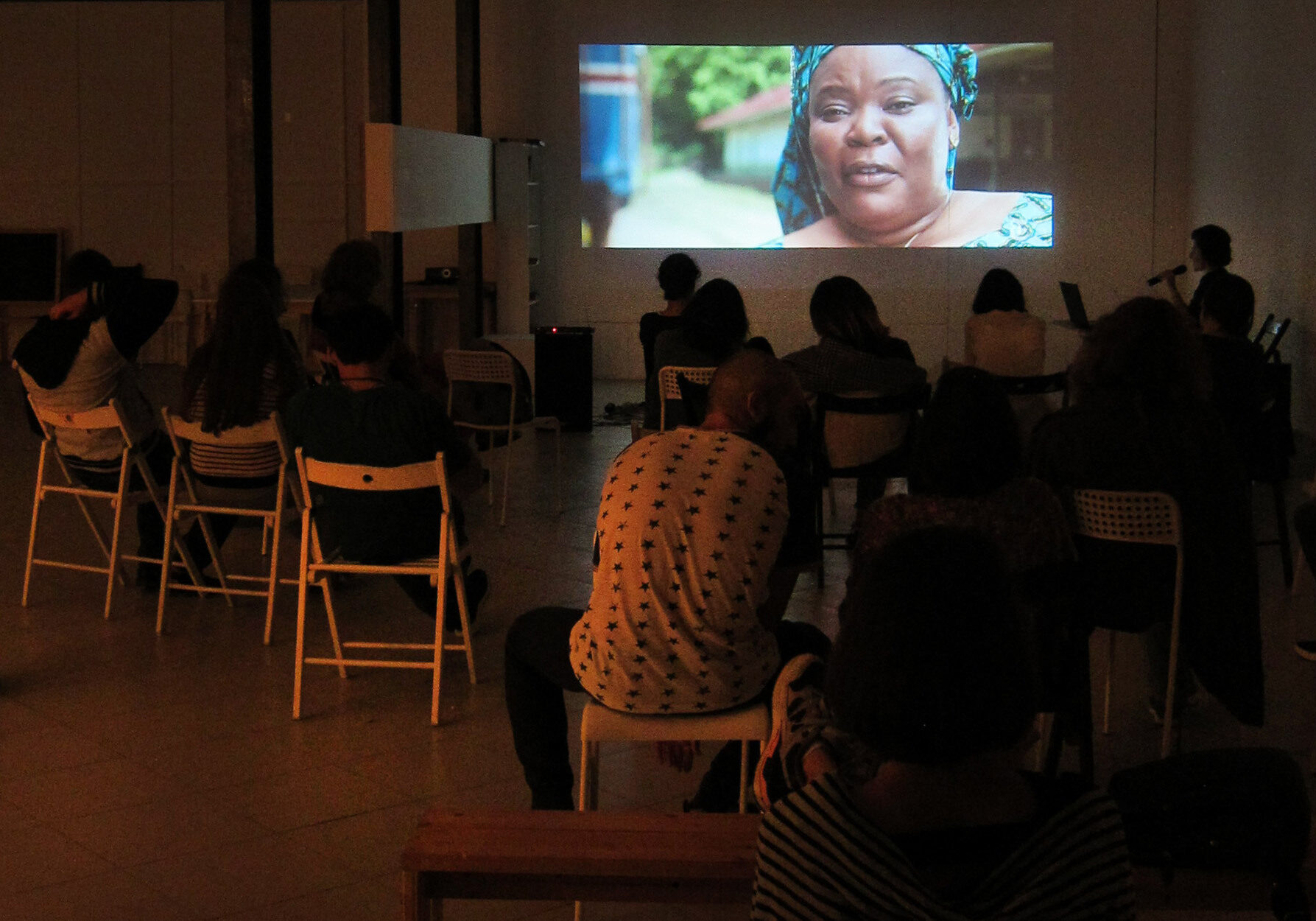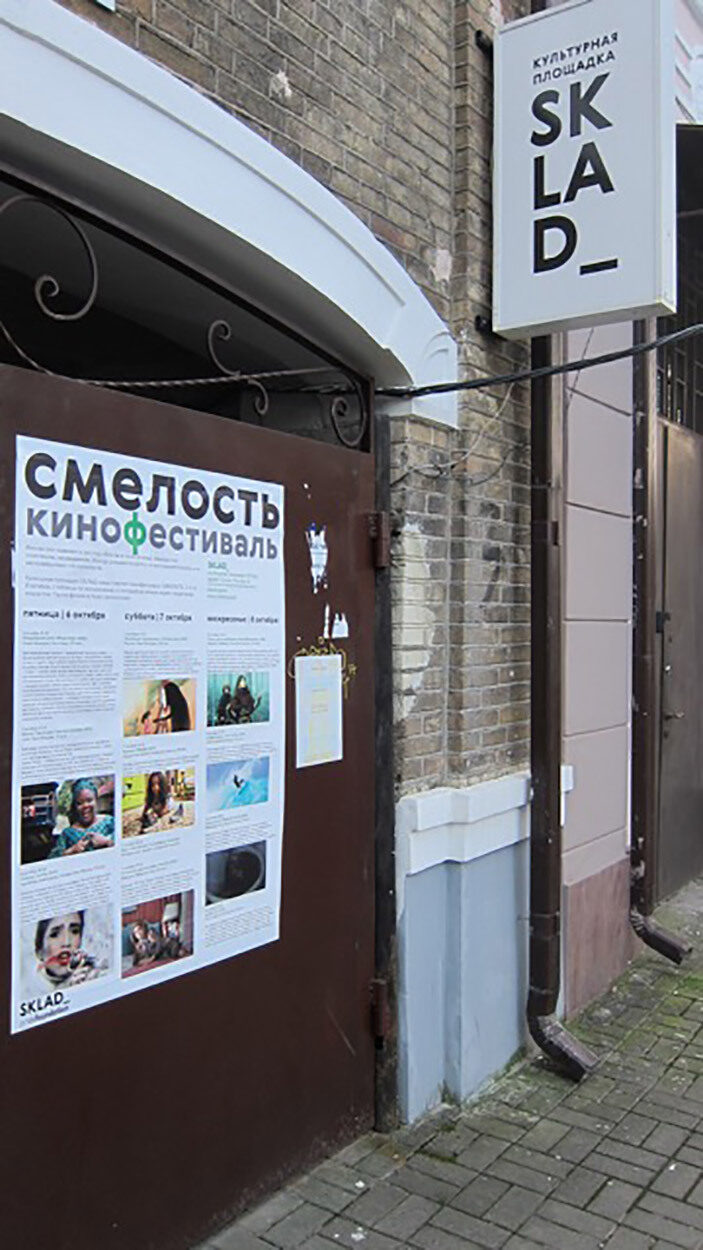 SKLAD Film Festival Brave took place at the beginning of October 2017 in Sukhum/i, Abkhazia¹. As an attempt to initiate a regular festival in the SKLAD project space, a selection of international film productions from various genres (children's, youth, documentary, short and art films) were shown over a period of three days, all with a common element: a strong, female leading role. The films were presented and then discussed with the small audience.
A film that was greeted with particular interest was The Dream: Leymah Gwobee (2014), by Errol Morris.
Place and year
Sukhum/i, 2017
Project management
Olivia Jaques (artasfoundation)
Asida Butba (SKLAD)
Partner organisation
SKLAD, Suchum/i
¹artasfoundation would like to underline that its use of names and titles particularly in regards to conflict regions should not be understood as implying any form of recognition or non-recognition by the foundation or as having any other political connotation whatsoever.