Foundation
Mission, Point of Departure and Principles

Mission

artasfoundation is an operating foundation that initiates its own projects and finances its work through commissions, endowments and private donations.

The foundation has its seat in Switzerland and maintains an office and a competence centre for art in the contexts of conflict mediation and peacebuilding. Through this centre, the foundation has created an international outreach. In addition, artasfoundation is establishing the Centre for Art and Peacebuilding together with Zurich University of the Arts.

artasfoundation initiates and organises art projects for and with people in regions affected by wars or violent conflicts. Every year, the artasfoundation team conducts several such projects in collaboration with artists and local partner organisations.

artasfoundation also supports diplomatic conflict mediation, and mediation processes of civil society and governmental or international institutions through specific artistic interventions.

artasfoundation conducts general research on artistic work in the context of conflict mediation and peacebuilding and thus aims to provide grounded support for its own art projects.

artasfoundation networks artistic initiatives that relate to its field of activity and facilitates international exchanges of experience.

The foundation also presents its work outside the narrower conflict regions, fostering public discussion at regular events.

Point of Departure

Art Has the Potential to Build Peace
Art is a fundamental element of human existence and social coexistence. Its role should therefore be recognised and valued in humanitarian and peacebuilding operations following violent conflicts.

Art offers a specific way of relating to the world. It invites us to let go of utilitarian calculations, perceive the seemingly familiar with greater subtlety, and abandon familiar categorisations. Accordingly, it creates new perspectives for conflict transformation.

Art allows us to communicate experiences that are difficult to put into words. It can bring together people of very different cultural backgrounds.

Creating a space beyond everyday concerns, art invites us to experiment with new ways of acting. Artworks stimulate discussion and exchange of opinions between people with different worldviews.

By engaging in art, marginalised and underprivileged people can achieve dignity and personal recognition and can make themselves seen and heard.

In order for art to develop this potential, it must not be subordinated to any fixed goals or purposes – no matter how good the intentions might be. It needs spaces of trust in which to play and to create, without guaranteed outcomes or proven effects.

The above applies to artistic work of all categories and traditions: visual arts, music, dance, drama, film, literature, etc.

Human Rights Apply Universally
Human rights, with their emphasis on the fundamental freedom and equality of dignity and rights of every human being, are the guiding reference for cross-cultural international cooperation.

Respect for these rights creates the best foundation for the flourishing of any community.

The commitment to human rights is a central area of international cooperation. This involves mutual and respectful engagement where customs and current practices conflict with these rights.

Cooperation on Equal Footing
In order to overcome global as well as local challenges in a sustainable way, it is essential that people of different origins work together on an equal footing.

Against the backdrop of weighty historical and current relations of domination and exploitation, every contemporary collaboration is faced with the task of seeking new ways of fair exchange and mutual respect.

Guiding Principles

artasfoundation is a non-profit organisation. It offers its supporters concrete options for direct, meaningful engagement. It enables people in regions affected by war to have experiences and encounters that support them in overcoming violence. It aims to strengthen those who work for peaceful coexistence in such regions.

artasfoundation works independently in terms of politics and content. It is not neutral with regard to the values that guide it; rather, the Universal Declaration of Human Rights forms the basis for its work.

artasfoundation publishes its sponsors and ensures that they provide their support without political ties or constraints.

artasfoundation focuses on socially engaged art from various disciplines and regions of origin, and gives artists the freedom they need for their work.

artasfoundation cooperates with local cultural organisations in conflict-affected regions and strives for transparent mutual exchange.

Within the framework of its art projects, artasfoundation seeks to promote encounters and exchanges between people from conflict-affected and privileged contexts.

The artasfoundation team is directly involved in the foundation's projects on site and reflects on its own work according to criteria of conflict sensitivity.

artasfoundation is committed to the sustainability of its projects by promoting long-term collaborations between artists and creating a framework for mutual learning.

In order to establish artistic approaches to peacebuilding in the field of the arts and international cooperation, artasfoundation seeks exchange with educational institutions, especially universities.
Board
The Board of Trustees determines the guidelines and priorities of the foundation's work and supervises the work of the office. It ensures the financial stability of the foundation, determines its structure and is responsible for its annual reports and financial statements. The Board of Trustees elects the President and Vice President of the foundation and works on an honorary basis.
The Presidium consists of two members of the foundation's Board of Trustees, which appoints them. They act as representatives of the foundation. The president manages the foundation's board and acts as its official representative. The Vice Presidency is an operational position.
Heidi Tagliavini (President)
Swiss Diplomat, President of artasfoundation
Heidi Tagliavini was an Ambassador of the Swiss Federal Department of Foreign Affairs as well as special envoy for several international organisations for 30 years. Her 20 assignments mainly took her to the former Soviet Union and the Balkan States, lastly from 2014–2015 in the conflict over East Ukraine as a representative of the OSCE in a mediating function between Russia and the Ukraine. After the August War between Russia and Georgia she wrote an investigation report on the causes and the circumstances of the conflict on behalf of the European Union (www.ceiig.ch). Since 2009 she has been leading election observation missions in presidential and parliamentary elections on behalf of the OSCE/ODIHR (Ukraine, Russian Federation and Armenia).
Awards:
Honorary Doctorates from Franklin University Lugano, and the universities of Basel and Bern.
Decoration: Gold Grand Decoration of Honour for services to the Republic of Austria (Grosses Goldenes Ehrenzeichen der Republik Österreich), and the Great Federal Merit Cross with Star of the Federal Republic of Germany (Grosses Deutsches Verdienstkreuz mit Stern der Bundesrepublik Deutschland).
Several awards, including: Brandenberger award for her commitment towards peace, and the OSCE Medal for Special Merits in Service for the Organisation.
Heidi Tagliavini is a member of various boards of different cultural and art foundations; she speaks eight languages and has written a number of books and articles.
Barbara Ellenberger
Barbara Ellenberger was born in Zurich and studied theatre direction at the Schauspiel Akademie Zürich (todays ZHdK). She has been working as an independent director and dramaturg, and from 1996 as a theatre educator and dramaturg at the Schauspielhaus Zürich. From 2000 to 2007 she was Head of Dramaturgy and Executive Director of Drama at the Stadttheater Hildesheim and from 2007 to 2015 Executive Artistic Director of the TAK Theater Liechtenstein. From 2015 to 2019, she was Executive Artistic Director of the Miller's Theater in Zurich. Since 2011 she has served on the Board of artasfoundation, and since 2020 on the Board of Directors of the Kosmos-Kultur AG. Her educational experience includes the fields of: leadership, change management, organisational development, systemic structural constellations, solution-oriented coaching, and mediation. The main focus of her teaching activity and consultation is solution-based project management and she is currently developing the project KlimaKontor Basel, which is initiating art projects that foster solidarity-based and innovative responses to the climate crisis.
Angelo Gnädinger
Angelo Gnädinger was Special Representative for the South Caucasus on behalf of the Chairman of the OSCE. Prior to that, he was Director General of the International Committee of the Red Cross and Interim Director of the Centre for Humanitarian Dialogue.
Dagmar Reichert (Executive Director)
Dagmar Reichert, born 1957 in Vienna, studied sports, geography and philosophy in Vienna and Toronto, held research fellowships in Stockholm and Cambridge, worked as visiting professor at the University of Bologna, the University of Salzburg and the ETH Zürich (MA, phD and Habilitation in human geography). From 2003 onwards, she was full professor for Cultural Geography at University Kassel and resigned early in 2006. At present she teaches cultural theory at the Zürich University of the Arts and runs a firm for research and consulting in Zürich.

She is author or editor of several books ('Wissenschaft als Erfahrungswissen', 2000, 'Räumliches Denken', 1996, 'Limits of Representation', 1994, 'Umwelt zur Sprache bringen', 1993 and 'Ortssuche', 1993) and has organized various cultural events and exhibitions (Airolo, 2007, Shedhalle Zürich, 2003; Fondazione Pistoletto, Biella, 2002; Haus am Lützowplatz, Berlin, 2001). She lives and works in Zürich.
Isa Stürm
Isa Stürm studied architecture at the ETH Zurich and earned her diploma in 1983 under the direction of Dolf Schnebeli. She was an assistant to Adolf Max Vogt at the chair for the theory and history of architecture at the ETHZ. She worked with Santiago Calatrava and Jacques Herzog & Pierre de Meuron before creating an architectural bureau with Urs Wolf in 1988.
Isa Stürm Urs Wolf SA is active in Switzerland and abroad. Among its earliest projects were the Plarenga Domat-Ems garage (1988), the building for the Bureau of Social Security (SVA) of the canton of Zurich (1998), and the housing built on the Röntgenareal (1999). For Expo.02 they developed the Federal Swiss pavilion 'Wer bin ich?' ('Who Am I?' 2002). They also created exhibition architecture for Swiss Design, Akris, the Swiss Art Awards and exhibition stands for industrial and design products. They designed store interiors for Issey Miyake, Yoshi Yamamoto and Kerquelen in New York. Public building projects for culture with landmark status were the Kunst(Zeug)Haus in Rapperswil-Jona (2008) and the 'Culture Depot' Lokremise (locomotive depot) in St. Gallen (2010). Other major projects were the Art Museum in Liechtenstein, the Automobile Museum in Teufen, the Nam June Paik Museum in Korea, the Maritime Museum in Aaland, the Martyr's Square and the Grand Axis in Beirut, Mobile Aids Clinic for Africa, the Presidents' Lobby at the UN in New York, and the Housing Cooperative Waidmatt in Zurich. Current projects include the newly opened Stadthaus in the industrial district of the City of Zurich and the fashion showrooms in the Bahnhofstrasse. Their buildings and projects have received many awards.
Isa Stürm is actively involved in the theoretical discussion on architecture. She lectures regularly, participates in juries, project evaluations and discussions, and writes essays. She has worked as architectural expert for the Federal Arts Commission and visiting professor for architectural projects at the EPF in Lausanne. Isa Stürm sits on the boards of the Zurich Kunsthalle and the Sitterwerk Foundation in St. Gallen.
Margit Wästfelt
Margit Wästfelt, born 1948 in Graz, Austria, studied law and French at the University of Graz. During high school she spent one year with the American Field Service in the USA. She worked as assistant professor at the Institute of Civil Law at Vienna University and continued education through postgraduate studies at the Vienna Diplomatic Academy. In 1978 she joined the Austrian diplomatic service. Her first assignment as a junior diplomat was the Austrian Embassy in Paris; after returning to Vienna she was designated to the department for legal and consular affairs setting up a hotline and ameliorating the service for the public. In 1990 she was nominated cultural counsellor at the Austrian Embassy in Moscow; in 1995 promotion to deputy head of mission followed. Besides Russia the areas of activities also comprised the successor states to the Soviet Union. 1999 she teamed up as deputy chief with the Austrian Delegation to the OSCE in Vienna; special envoy for the Austrian OSCE chairmanship in 2000; from 2002 head of the Austrian Delegation to the OSCE. Her functions also encompassed Council of Europe affairs. In 2008 Margit Wästfelt was nominated Ambassador to Finland. 2013–2015 Alternate Secretary General of the Central European Initiative in Trieste, Italy. At present active as a consultant in the field of international economic relations and knowledge management. Publications on topics concerning the OSCE and Council of Europe.
Office Zurich
The staff conducts the operational work on behalf of the board. It is responsible for fundraising, the effective development of the projects of the foundation and the annual and financial reports for the Swiss Federal Supervisory Board for Foundations.
Office Hours:
Monday 9–12 h and 14–17 h
Tuesday 9–12 h and 14–17 h
Mara Züst
Mara Züst is an artist, art mediator, author, and research assistant at
the Institute for Contemporary Art Research at the Zurich University of
the Arts (ZHdK). She is in charge of the Andreas Züst Estate and
Library.
Advisory Board
The advisory board is composed of specialists in art and art education fields, humanitarian work, diplomacy and mediation, as well as representatives of civil society.
The advisory board is consulted as needed for the orientation of the foundation in terms of content and planning of projects. It contributes to the networking of the foundation and works on an honorary basis.
Günther Bächler
Former Swiss Ambassador, Bern and Hamburg
Daniel Baumann
Director of the Kunsthalle Zürich
Franziska Burkhardt
Director of the Culture Department of the city of Bern
Catherine David
Art historian, Vice-Director of the Centre Georges Pompidou, Paris
Maren Haartje
Former Programme Manager at PeaceWomen Across the Globe, Bern and Hamburg.
Ursula König
Independent Mediator and Consultant for Conflict Transformation
Sandro Lunin
Former Artistic Director of the Kaserne Basel
Thomas D. Meier
Former Dean of the Zurich University of the Arts
Nicole Müller
Writer and federally certified communication expert, Zurich
Danielle Nanchen
Section Head, Federal Department of Culture, Switzerland
Meret Schlegel
Dancer and Choreographer, Swiss Dance Award 2015, Zurich
Alice Thomann
Swiss Agency for Development and Cooperation, Beirut

Center for Art and Peacebuilding (CAP)

The Centre for Art and Peacebuilding (CAP) is a joint initiative of the Zurich University of the Arts (ZHdK) and the Swiss artasfoundation. It was founded in 2020 to give a new institutional framework with a long-term orientation to a reliable partnership that began in 2012.

Mission Statement
Artistic initiatives for peaceful conflict resolution, for personal encounters and mediation in situations of violence are all attracting increased attention in International Cooperation as well as in the arts themselves. The same is true for artistic approaches to express social conflict, to come to terms with the past, and rebuild society in post-conflict regions.
The CAP is tasked with researching the potential of artistic contributions to transform violent conflicts, testing it on a practical level in projects and discussing it with experts and the general public. It promotes the involvement of students, lecturers and researchers of ZHdK in its work and interacts closely with the teaching and research at the university. The Centre for Art and Peacebuilding sees itself as an area for international collaboration that fosters respectful cultural exchange on a level playing field.
Working Areas
1. Higher Education
The topic of artistic engagement in conflict-affected regions is also integrated into ZHdK's BA and MA degree programmes. The CAP also runs the CAS in Arts and International Cooperation as one of ZHdK's continuing education programmes and places its mentoring network at the disposal of ZHdK students seeking to develop their own projects in the field of Art and Peacebuilding. ZHdK lecturers and members of the mid-tier staff receive support within the framework of the ZHdK's Intercultural Competence Coaching service.

2. Practical Work in Conflict Regions
Lecturers and students of the ZHdK carry out art projects in regions of conflict together with experienced staff from artasfoundation. Universities or artists of these regions are partners in these projects.

3. Research
Artistic contributions in practical peacebuilding are explored both through monitoring individual projects and through long-term comparative studies to identify international best practice. This also includes the development of research proposals. One example is Professor Jörg Scheller's project Contemporary Art, Popular Culture and Peacebuilding
4. Cooperation and Network
CAP cooperates with various organisations and initiatives, including the SDC working group Community of Practice: Culture Matters, the Art Lab for Human Rights and Dialogue, UNESCO and the Landscape of Hope network. The CAP is part of a network of practitioners, global associations and organisations working with art in conflict regions and contributes through conferences such as Art at Risk – Creative Work in Challenging Contexts.
Team and contact

Mara Züst (representative of artasfoundation at CAP)
mara.zuest@zhdk.ch
Bettina Ganz (Project Coordinator International Affairs Office ZHdK)
bettina.ganz@zhdk.ch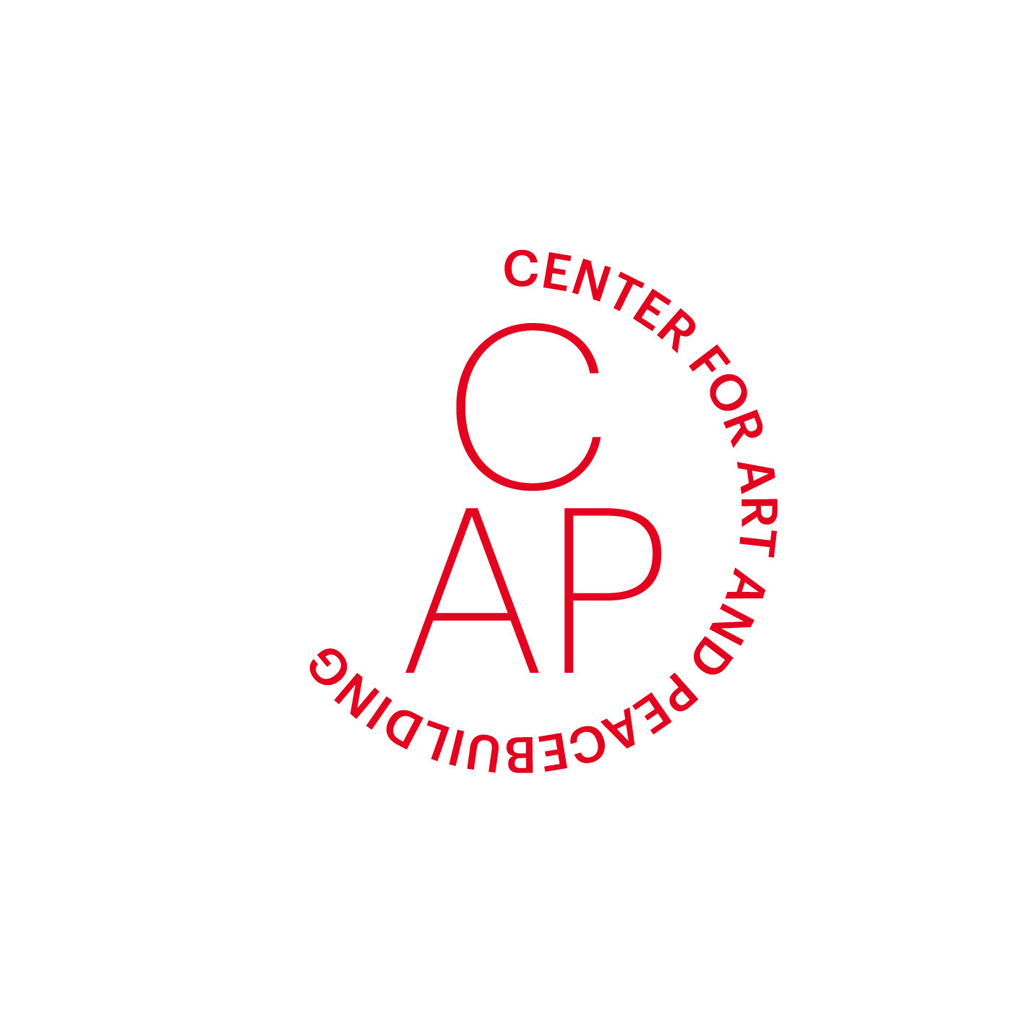 Finances and Controls
artasfoundation is an operating foundation financed by grants and private contributions, which initiates its own projects. It is not an awarding foundation and does not process unsolicited applications for support from other parties.
artasfoundation discloses its project partners and sponsorship. It ensures that its donors give their support free of political obligations and without imposing conditions on the artistic work.
Financial or operative support
We wish to thank the following persons and institutions who have made valuable contributions to our projects.
You too can support artasfoundation!
Become a friend or sponsor, or take up a project sponsorship.
Audit
artasfoundation is governed by the Swiss Federal Supervisory Board of Foundations.
Financial Audit
Würth Treuhand AG, Norastrasse 7, CH-8040 Zürich
Standards for Financial Reporting
The administration of finances meets the criteria of the Swiss GAAP RPC/FER21.
Charitable Status
artasfoundation is recognised by the tax administration of the canton of Zurich as a charitable trust.