Support us
artasfoundation enjoys the trust of public institutions and is supported by various granting foundations and interested individuals.
We invite you to support artasfoundation as a friend, a sponsor or by backing a specific project. Please let us know if you would like to contribute in any other way or if you have further questions.
We welcome any kind of support. Even small donations make a difference, no amount is too small!
Friend
With a yearly contribution of CHF 200 you will be kept informed about the foundation's activities and get free admission to its events.
Donor
With a yearly contribution of CHF 1000 or more, you will receive ongoing information, free admission to our events, all the publications of the foundation and an invitation to a special donors' event.
Patron for a project
Support a particular art project and accompany us in the preparation and on-site realisation.
artasfoundation is a recognised Swiss charitable trust and monitored by the Federal Authority for Foundations. Donations are tax-deductible.
Our account IBAN CH78 8080 8006 3681 9381 2
Many thanks for your contribution!
Donate via Twint: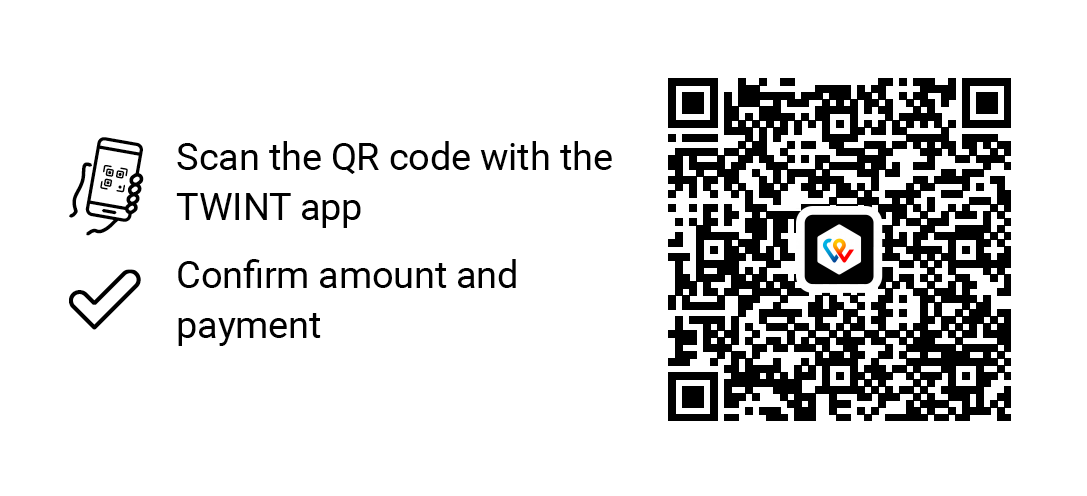 Or order a QR-payment slip:



Thank you very much for your support. We will get back to you shortly. If you have any questions, please contact us at info@artasfoundation.ch.