Art and Peacebuilding
a
Wishing Wishes
The dance project Wishing Wishes invites young people from Armenia and Abkhazia to explore their own wishes and visions, and encourages them to expand their familiar horizons of action and to position themselves independently in relation to the social norms of their home environment. New spaces for play are created in the encounter of traditional folk and national dances of the South Caucasus, which are oriented towards communality, with Western-influenced contemporary dance, with its focus more on improvisation and the individual. These spaces set themselves apart from everyday reality and make it possible to try out role patterns and actions that would not (yet) be possible in everyday life. Swiss dancers and choreographers work in close collaboration with colleagues from the South Caucasus.
Wishing Wishes – Workshop I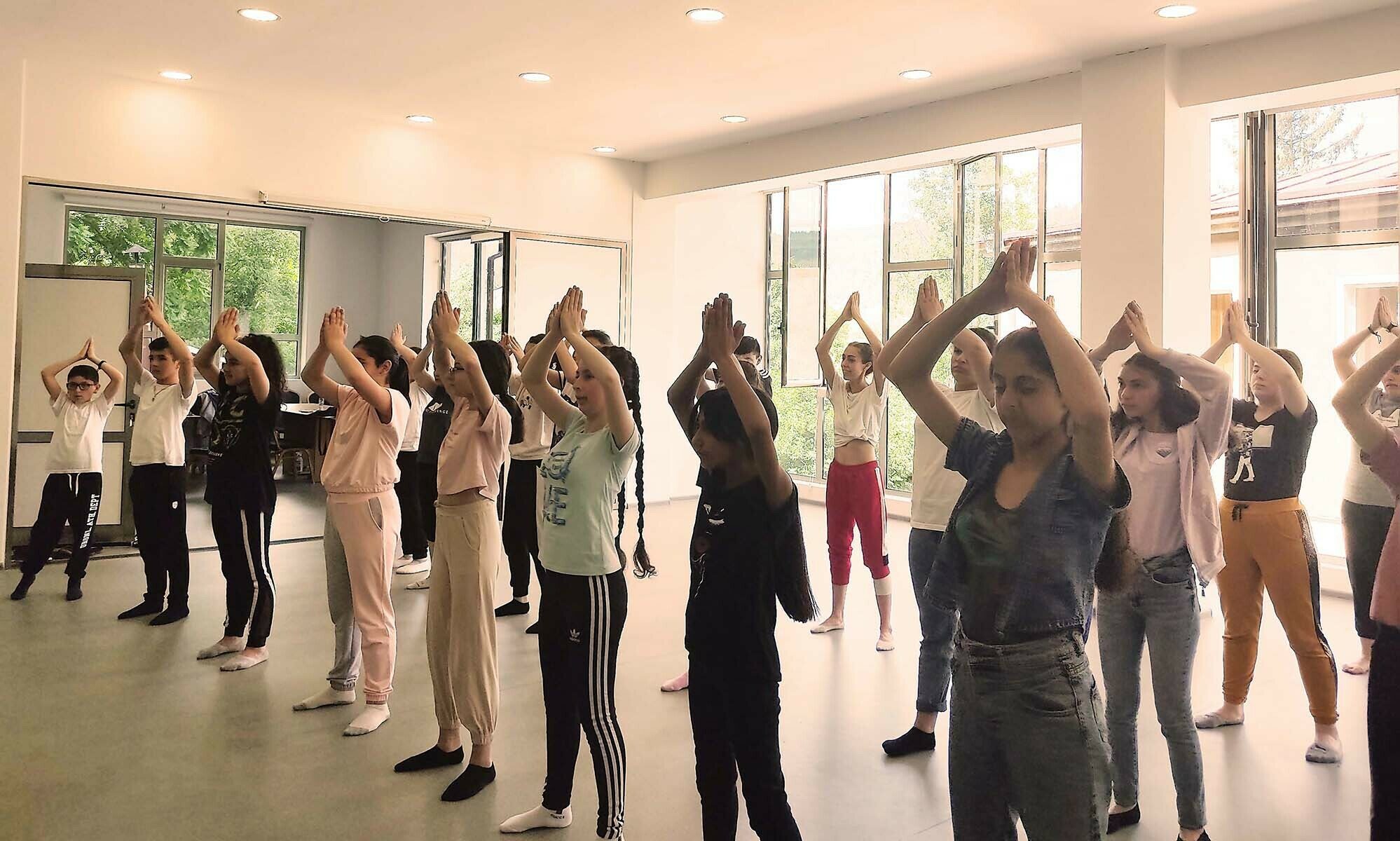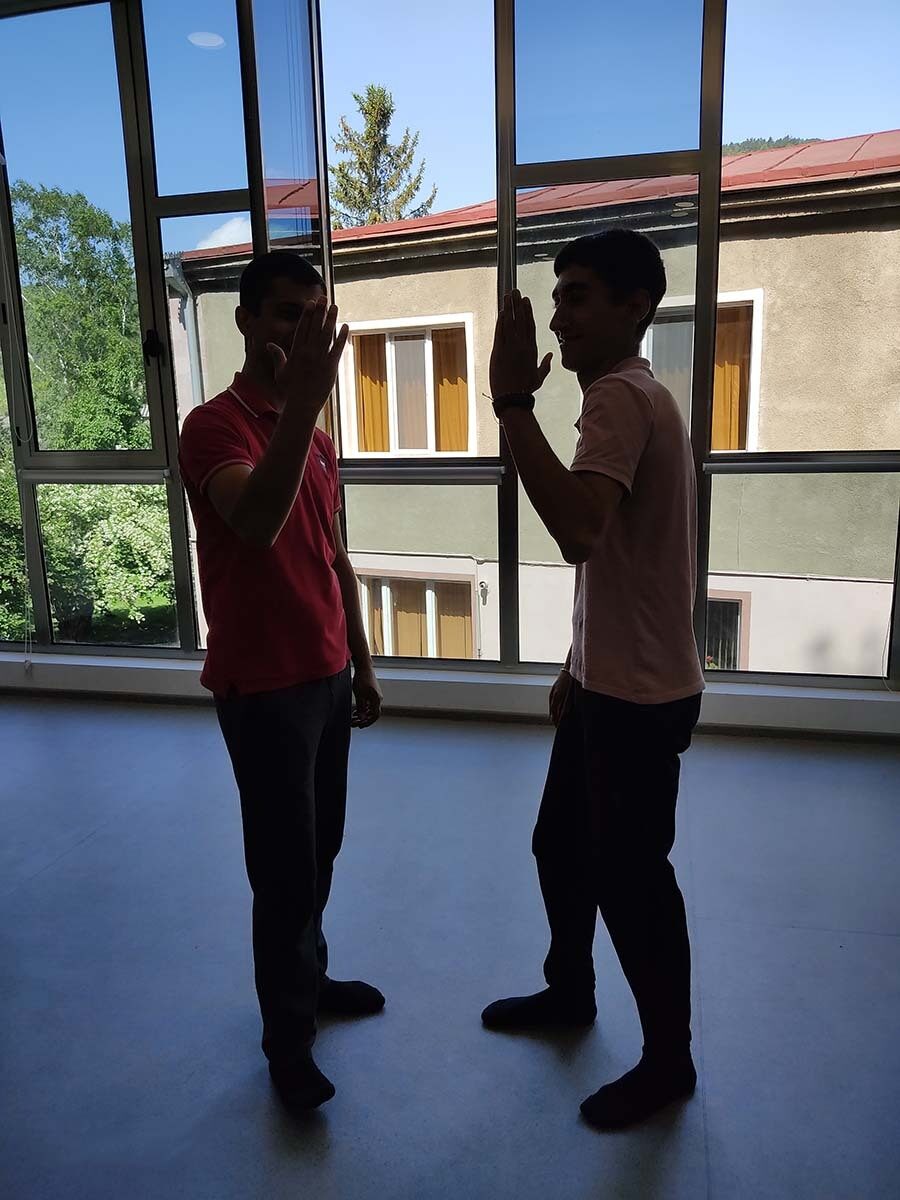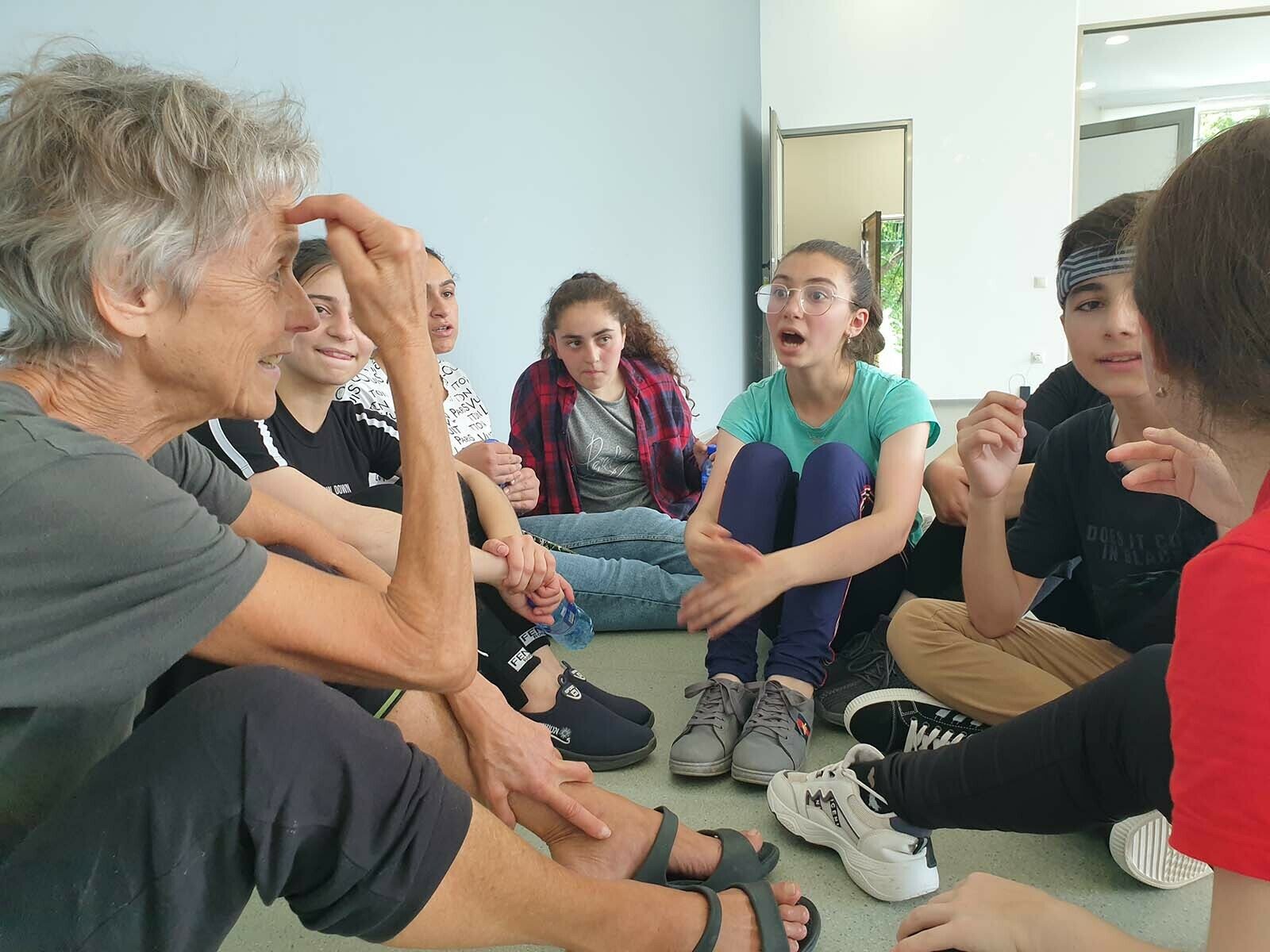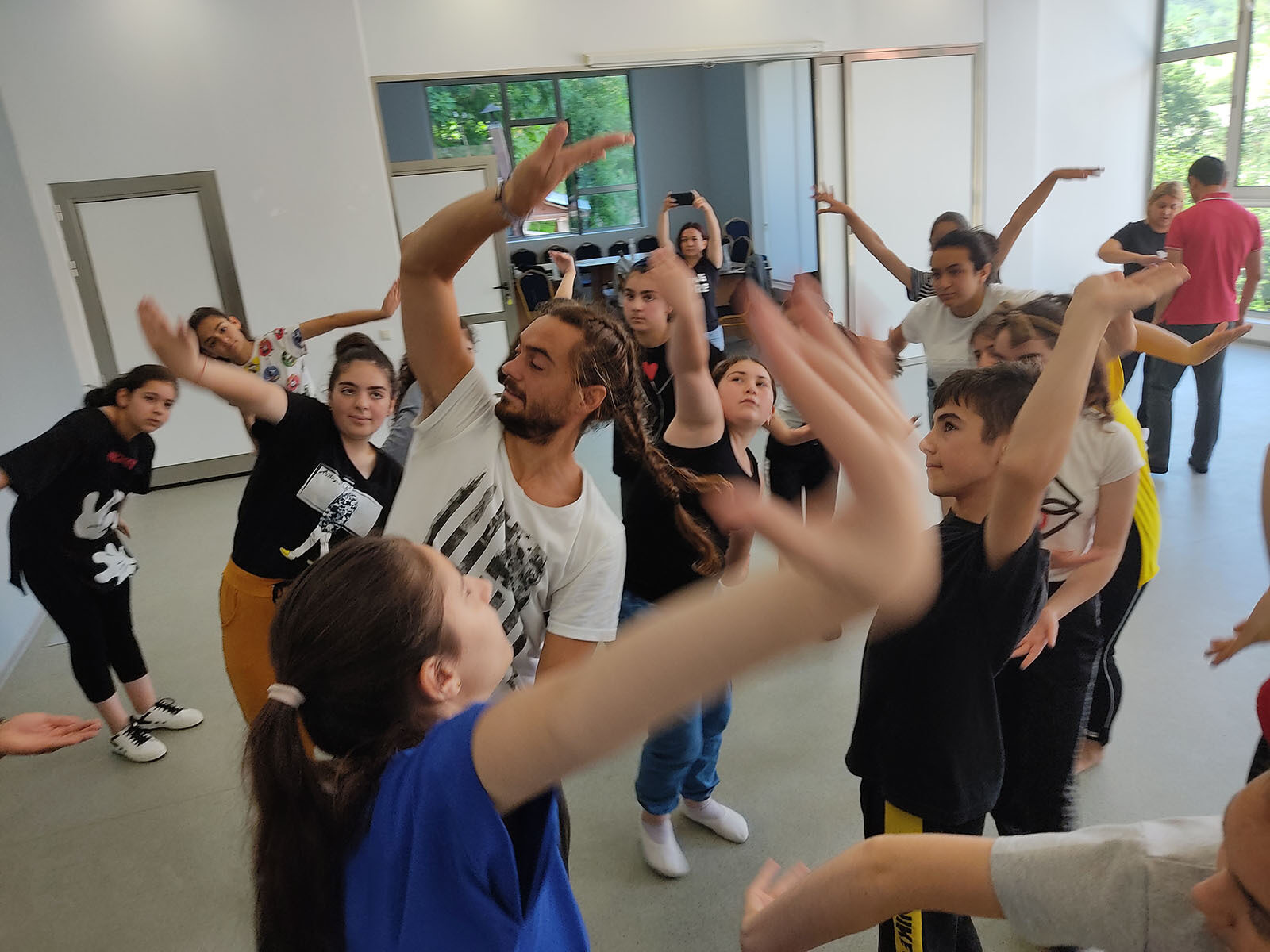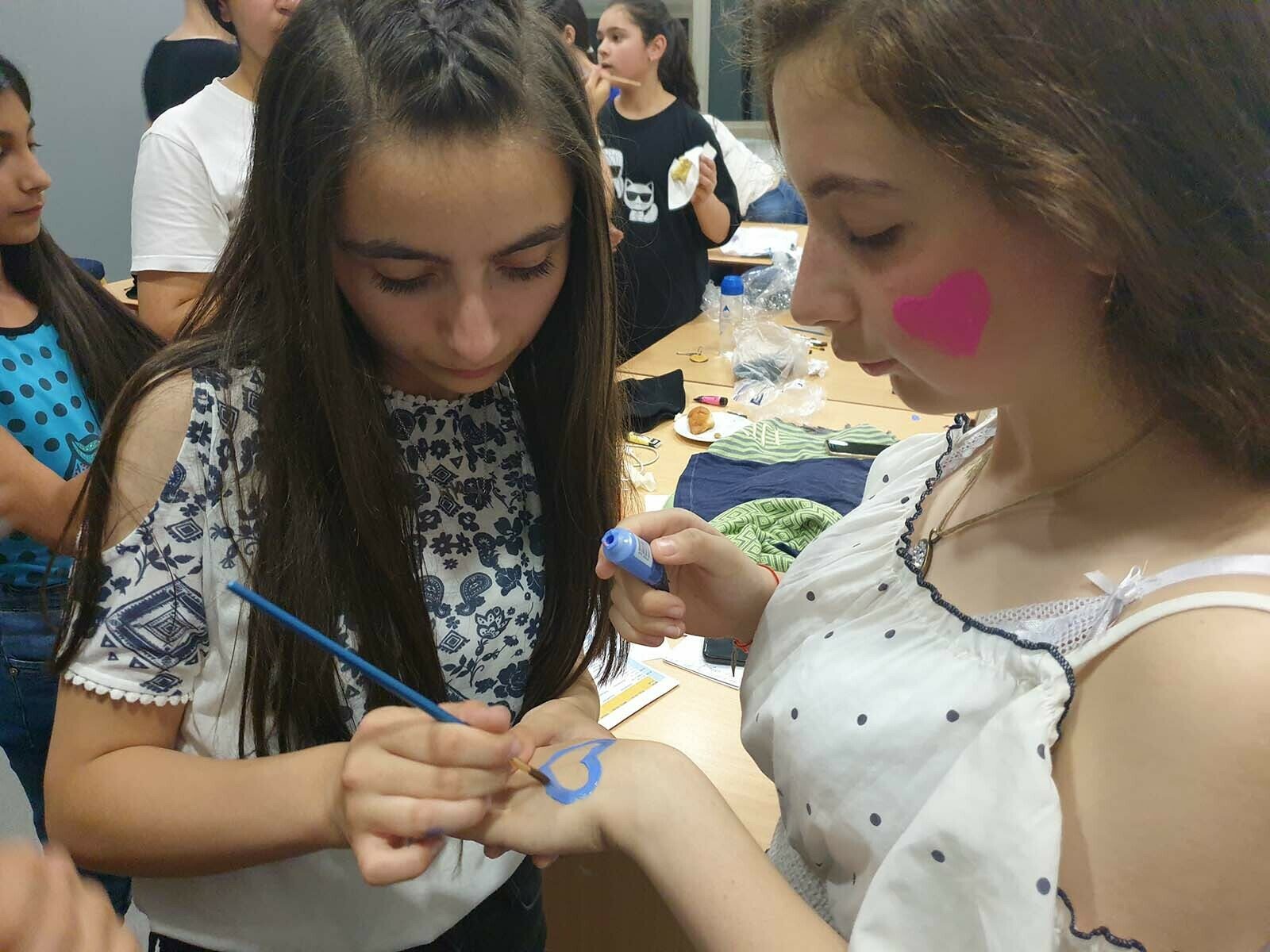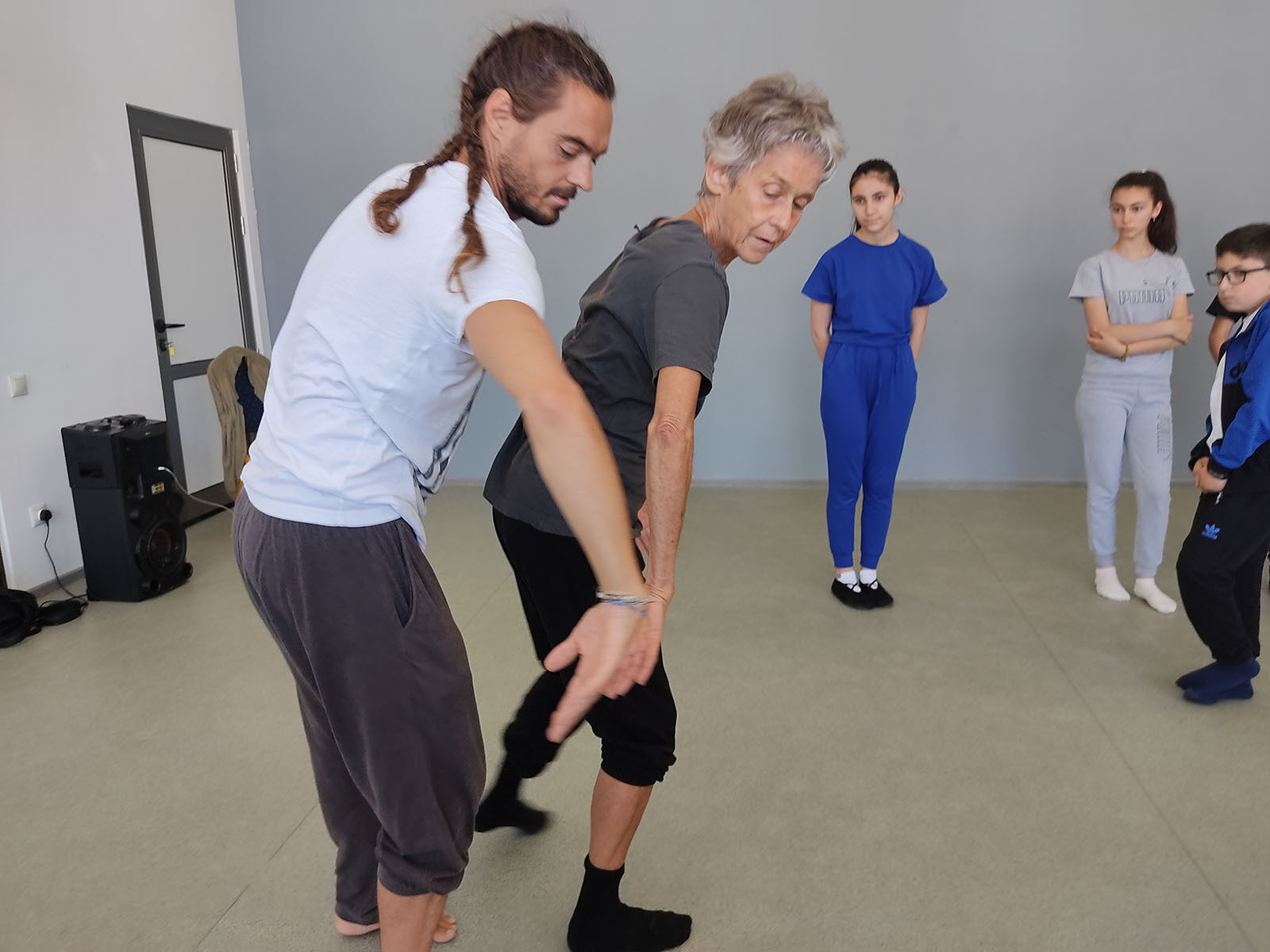 Wishing Wishes starts in Armenia in 2021/22 – one year later than planned due to the resumption of the Nagorno-Karabakh war in 2020. From June 15 to 20, 2021, twenty-five young people between the ages of 11 and 17 from eleven towns located on the border with Azerbaijan travel to Dilijan and almost immediately come together as one large, inseparable group. During the first workshop, Swiss dancers and choreographers Meret Schlegel and Kilian Haselbeck give an introduction to contemporary dance. Physical exercises and improvisations teach the young people new approaches to reacting to music and expressing emotions and desires through free movement. The Swiss project participants also get an insight into Armenian dance through the Armenian dance teachers Satik Arzumanyan, Armine Harutyunyan, Artur Grigoryan and Gayane Vardanyan. They experience the difference between the energetic folk dance, danced in group cohesion, and the stylised, so-called national dance, strongly influenced by the Soviet ballet tradition.
The choice of name for the newly formed dance company shows how strongly the young people's lives are shaped by the omnipresent war, even during this brief respite: Dancing Mountains – because, as they put it, during the war the participants owe their protection to the mountains.
Place and Year
Armenia, 2021
Participants
Hasmik Aleksanyan, Syuzi Aleksanyan, Arkadi Antonyan, Milena Avalyan, Narek Avalyan, Gisane Bayramyan, Yeva Chilingaryan, Syuzanna Grigoryan, Naira Khachatryan, Milena Kocharyan, Elen Mailyan, Davit Minasyan, Shushan Muradyan, Mane Seyranyan, Angelina Papyan, Iren Papyan, Hayk Petrosyan, Mariam Qaryan, Maria Sargsyan, Vahan Sargsyan, Mariana Shahnazaryan, Haykanush Smbatyan, Lilia Tomoyan, Susanna Torosyan, Elen Yesayan
Artistic Direction
Meret Schlegel
Kilian Haselbeck
Assistant Artistic Direction
Tsolak Mlke-Galstyan
Project Management
Sandra Frimmel (artasfoundation)
Shoghakat Mlke-Galstyan, Yerevan
Interpreter
Stella Loretsyan, Yerevan

Partner Organisations
Aygepar National Dance Group, House of Culture, Berd (Satik Arzumanyan)
Sose National Dance Group, House of Culture, Berd (Armine Harutyunyan)
Nazani Dance Group, Dilijan Community Centre, Dilidschan (Artur Grigoryan)
Ametist Dance Group, Koghb (Gayane Vardanyan)
Financial Contribution
Foundation Smartpeace
¹artasfoundation would like to underline that its use of names and titles particularly in regards to conflict regions should not be understood as implying any form of recognition or non-recognition by the foundation or as having any other political connotation whatsoever.