Art and Peacebuilding
a
Art Education – inter-culturally
Meetings and exchanges between art education students from Switzerland and the South Caucasus are at the heart of this project. Three art colleges from Switzerland and state colleges from Armenia, Georgia and Abkhazia¹ are involved. Every year for three years, a total of 18 students and accompanying lecturers will undertake two 14-day exchange workshops. On each leg, one of the workshops takes place in the South Caucasus and another in Switzerland. The workshops begin with observation work in public schools, in which the participants later jointly prepare and deliver art lessons. A reflection on inter-cultural cooperation accompanies the process.
The project is intended to provide future art teachers with their own experiences of different school systems. In a practice-oriented exchange, they question the (supposed) self-evident facts of the familiar school system and develop their attitude towards it. The exchange allows them to learn about alternatives to their educational tradition and to critically examine these. The Swiss students also prepare for teaching in school classes with children from different backgrounds. How can cultural differences be used as a valuable resource here?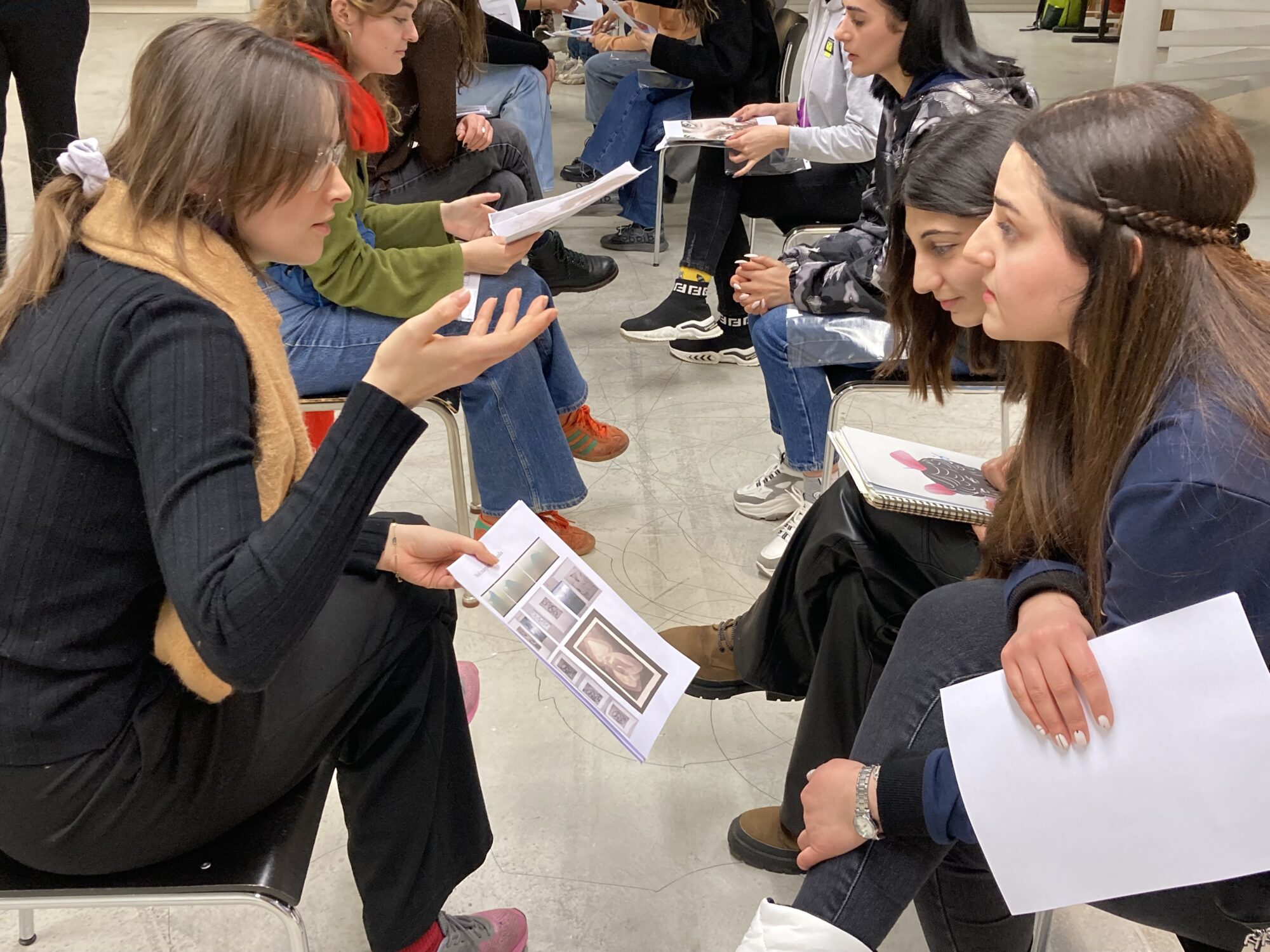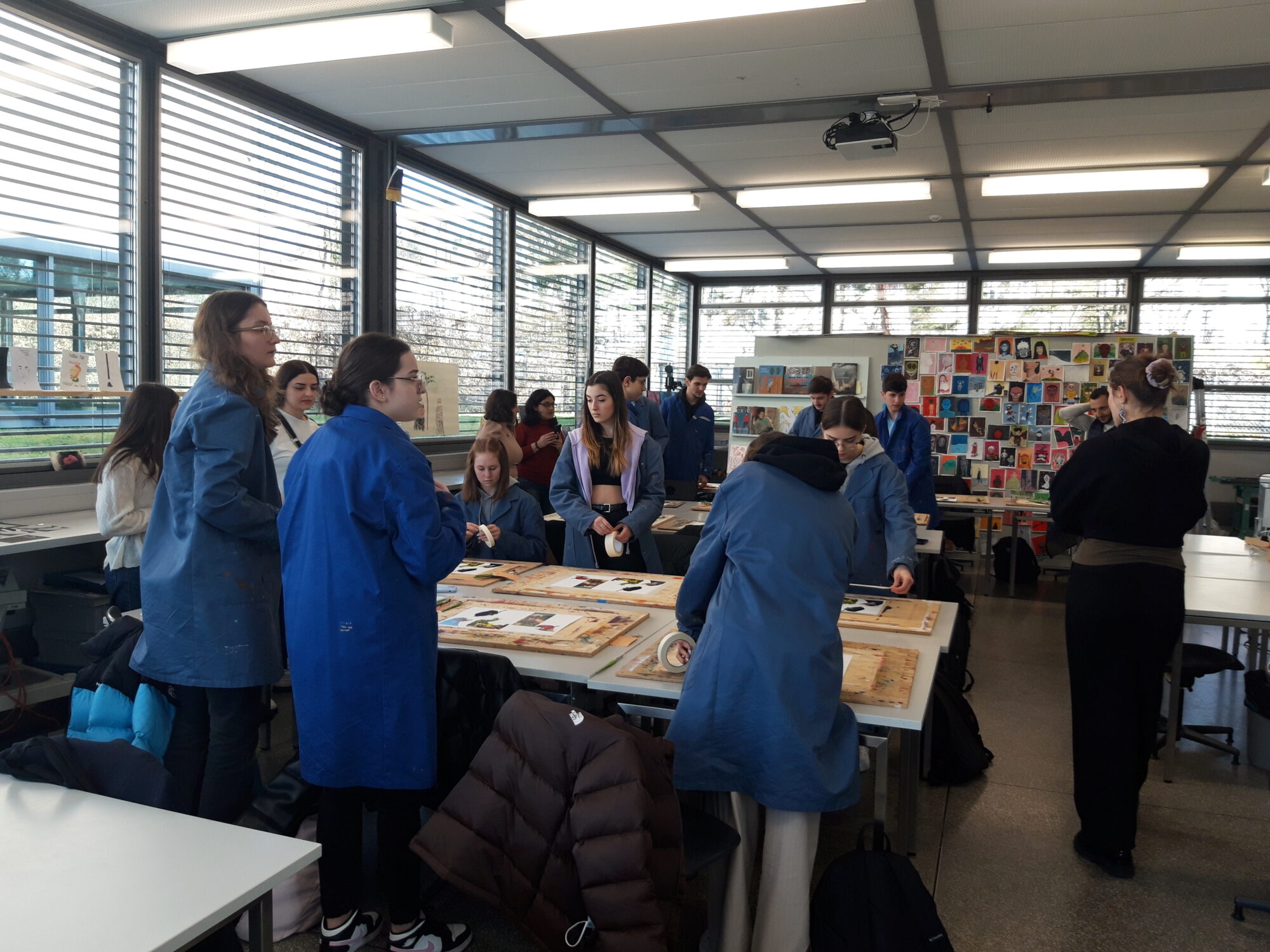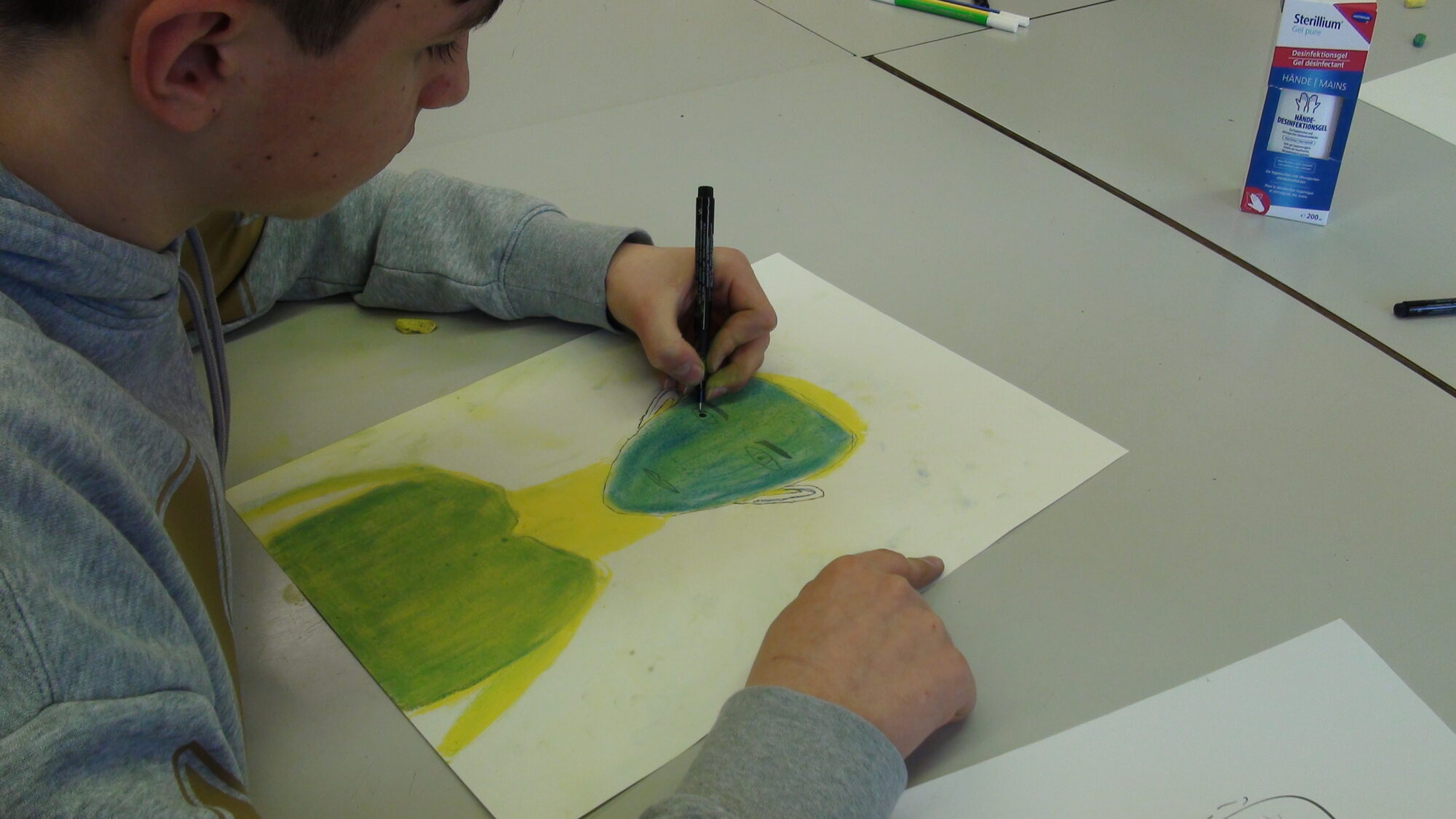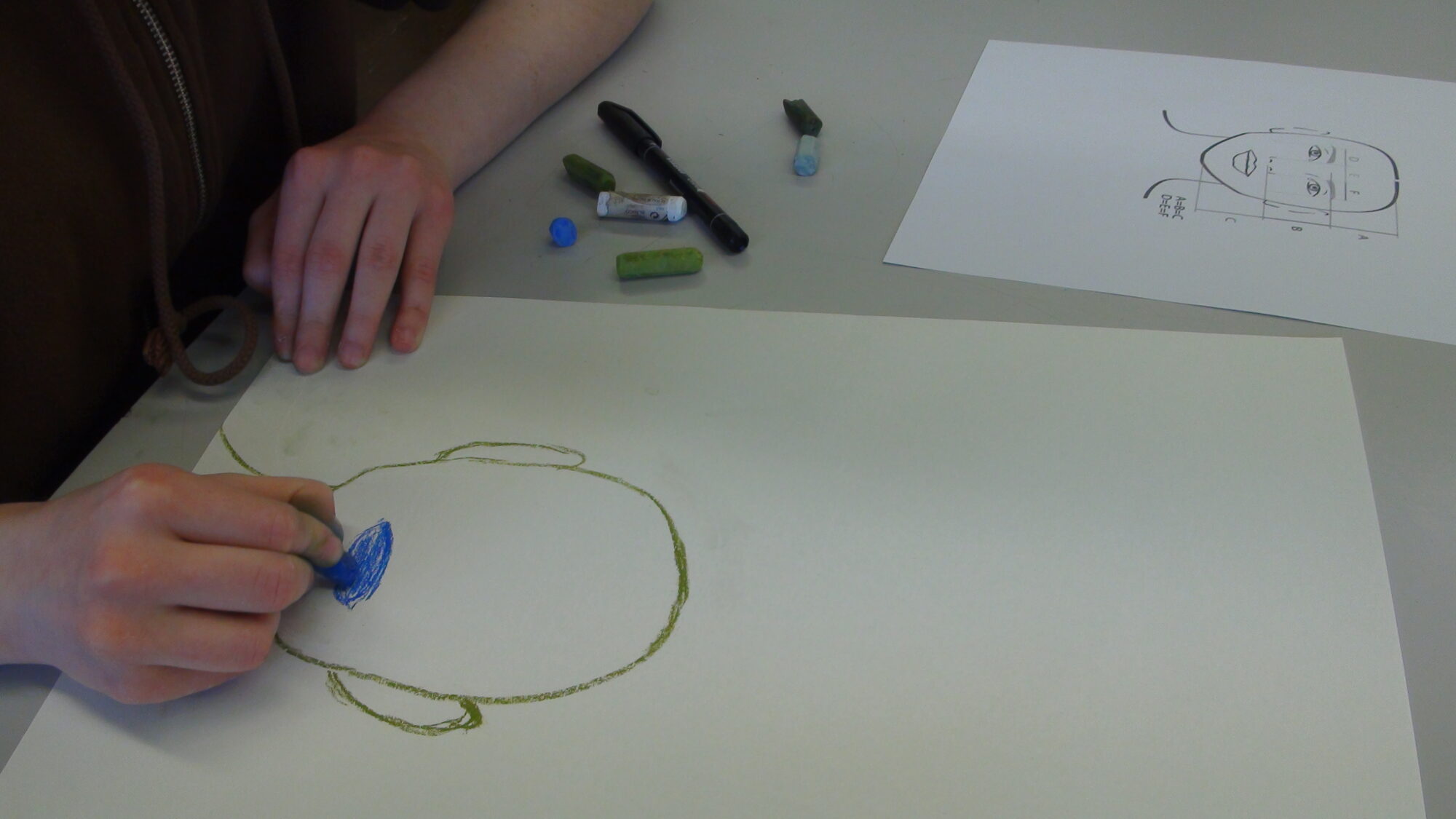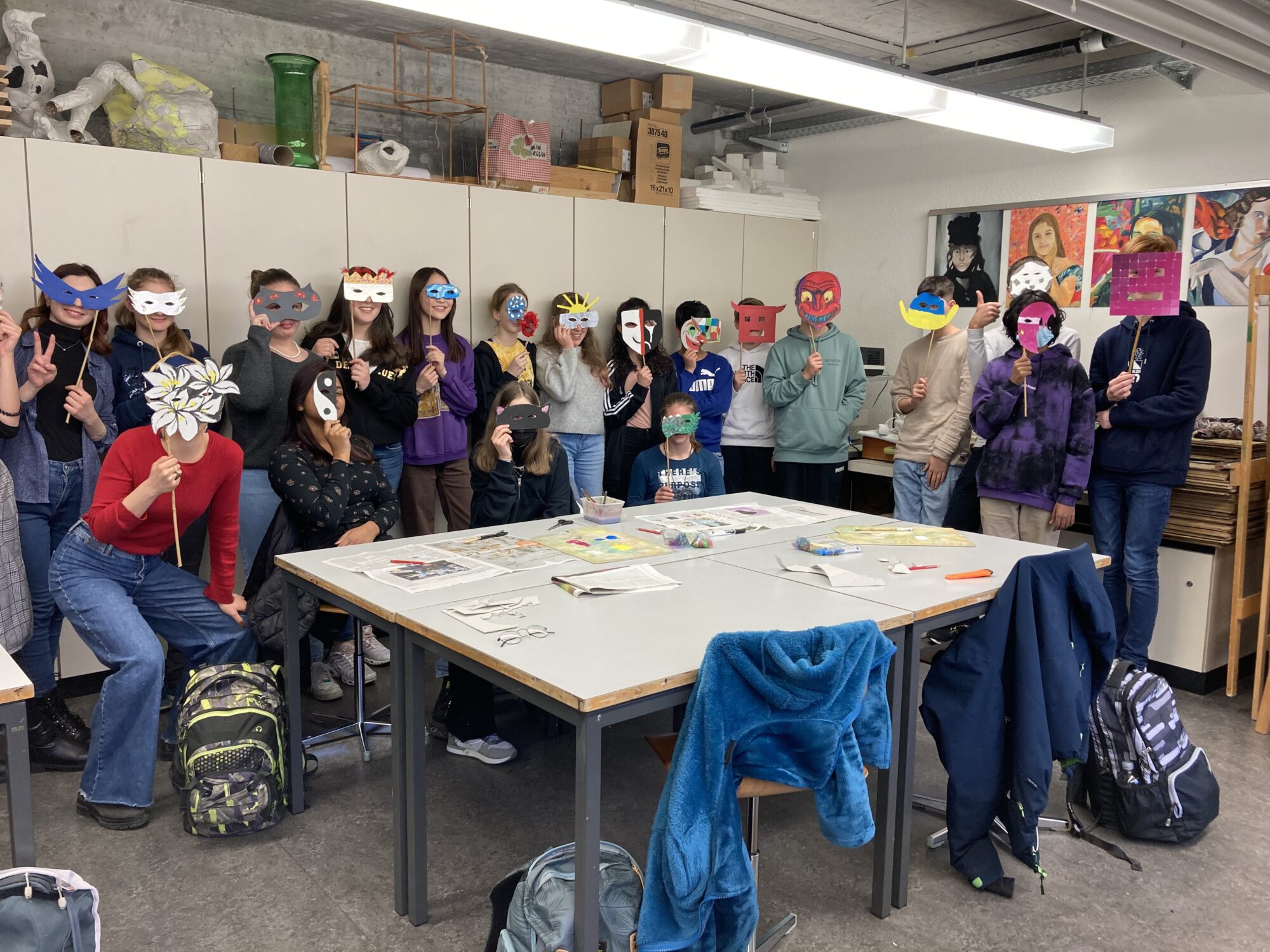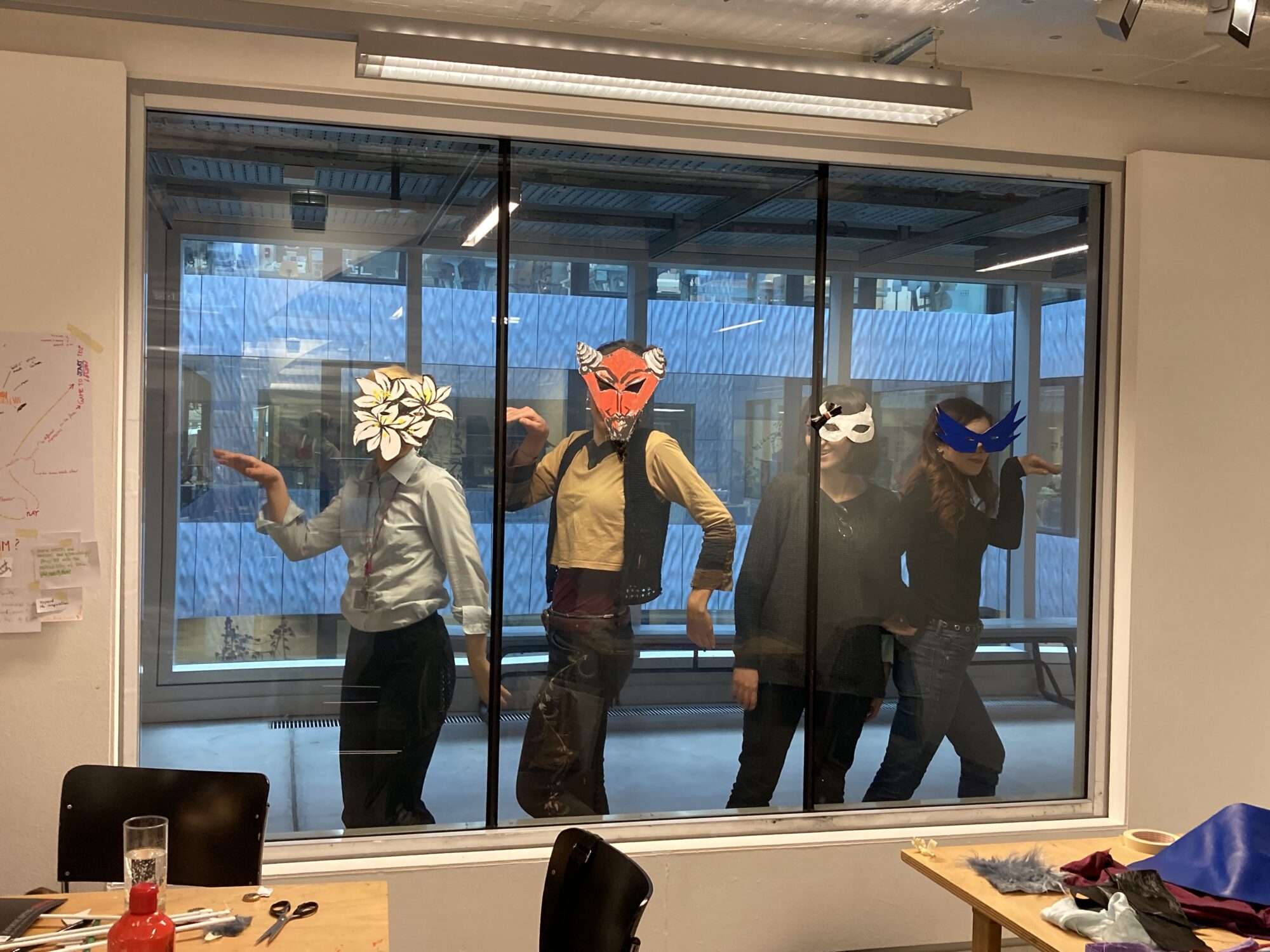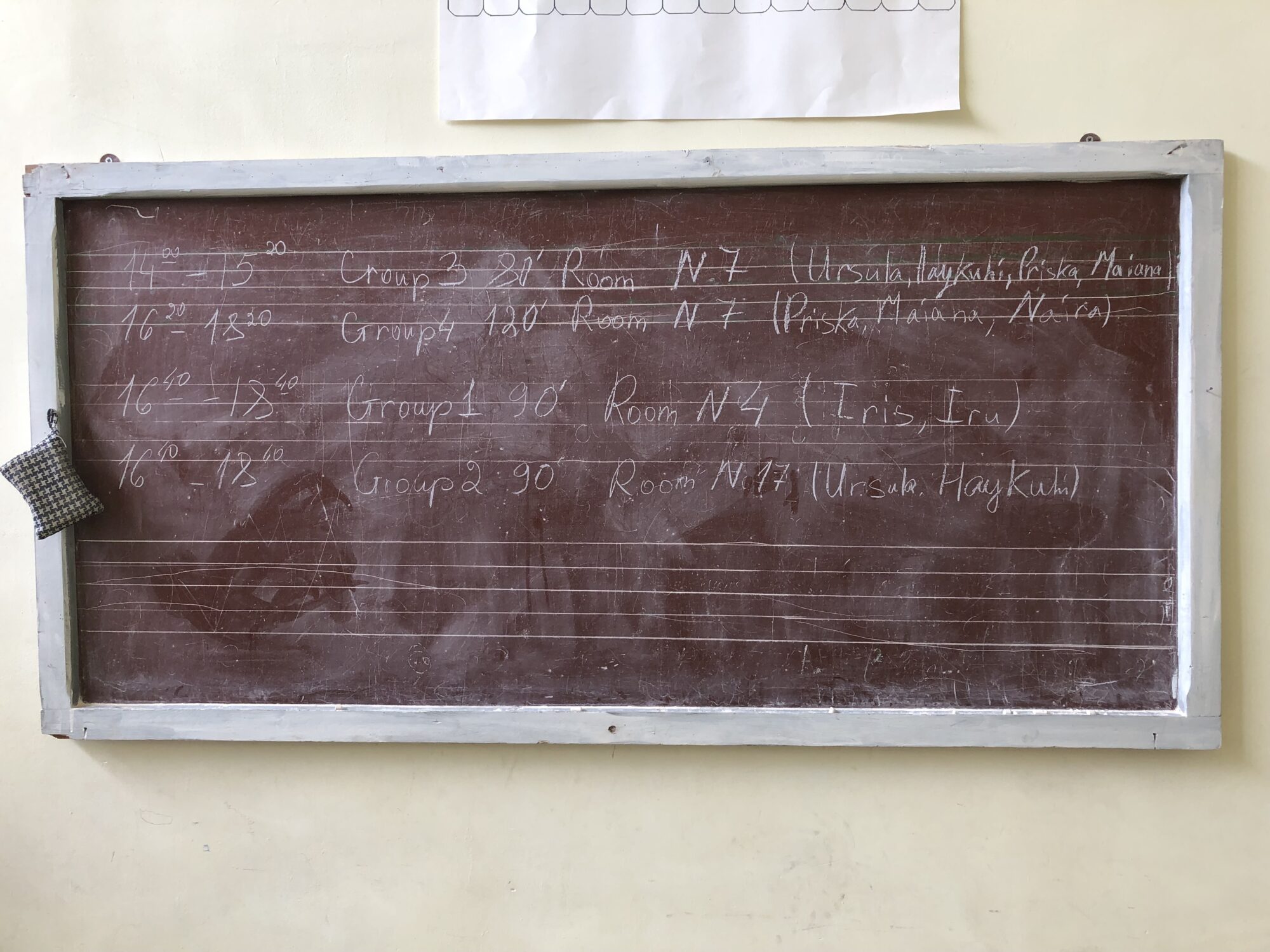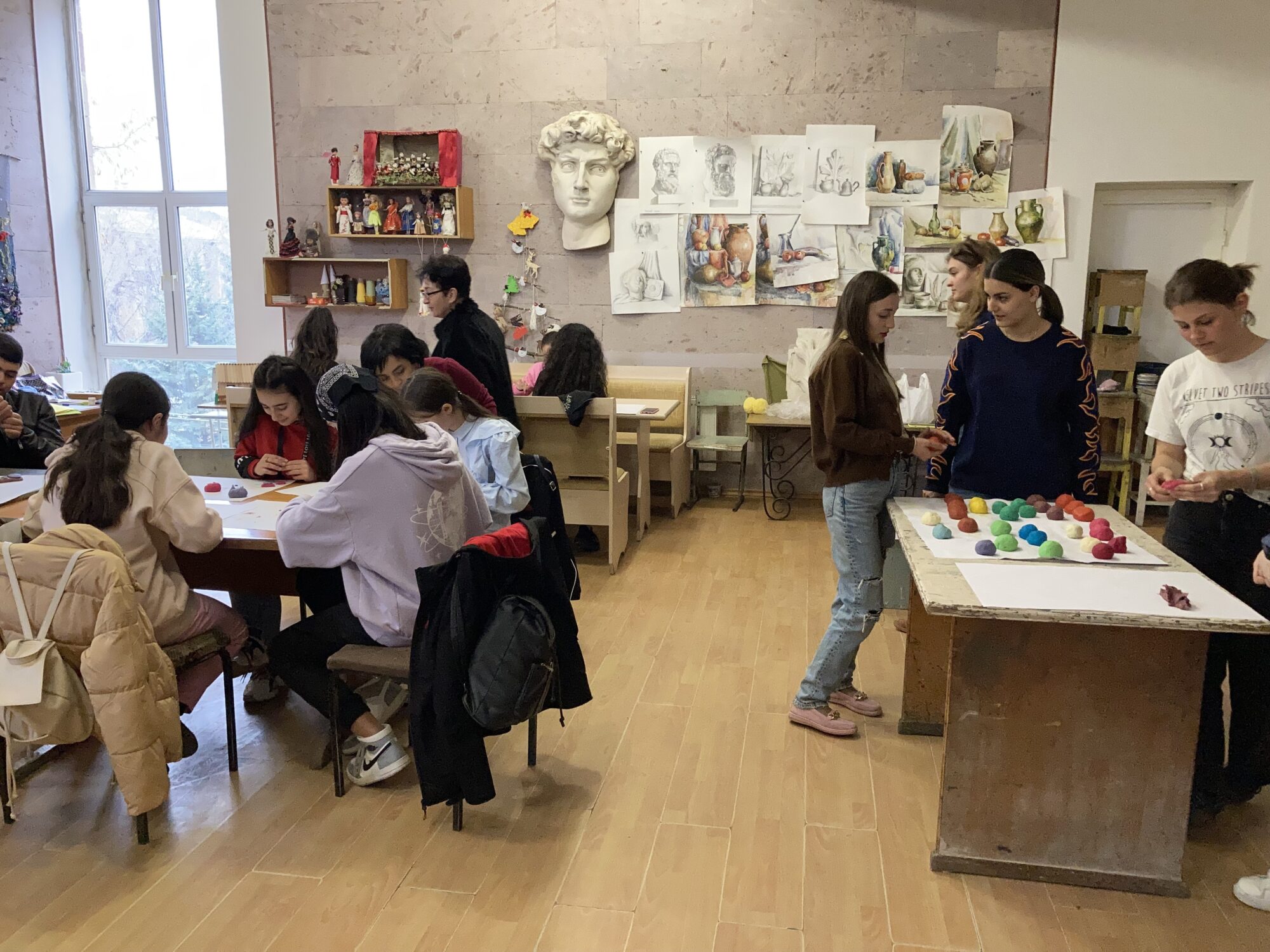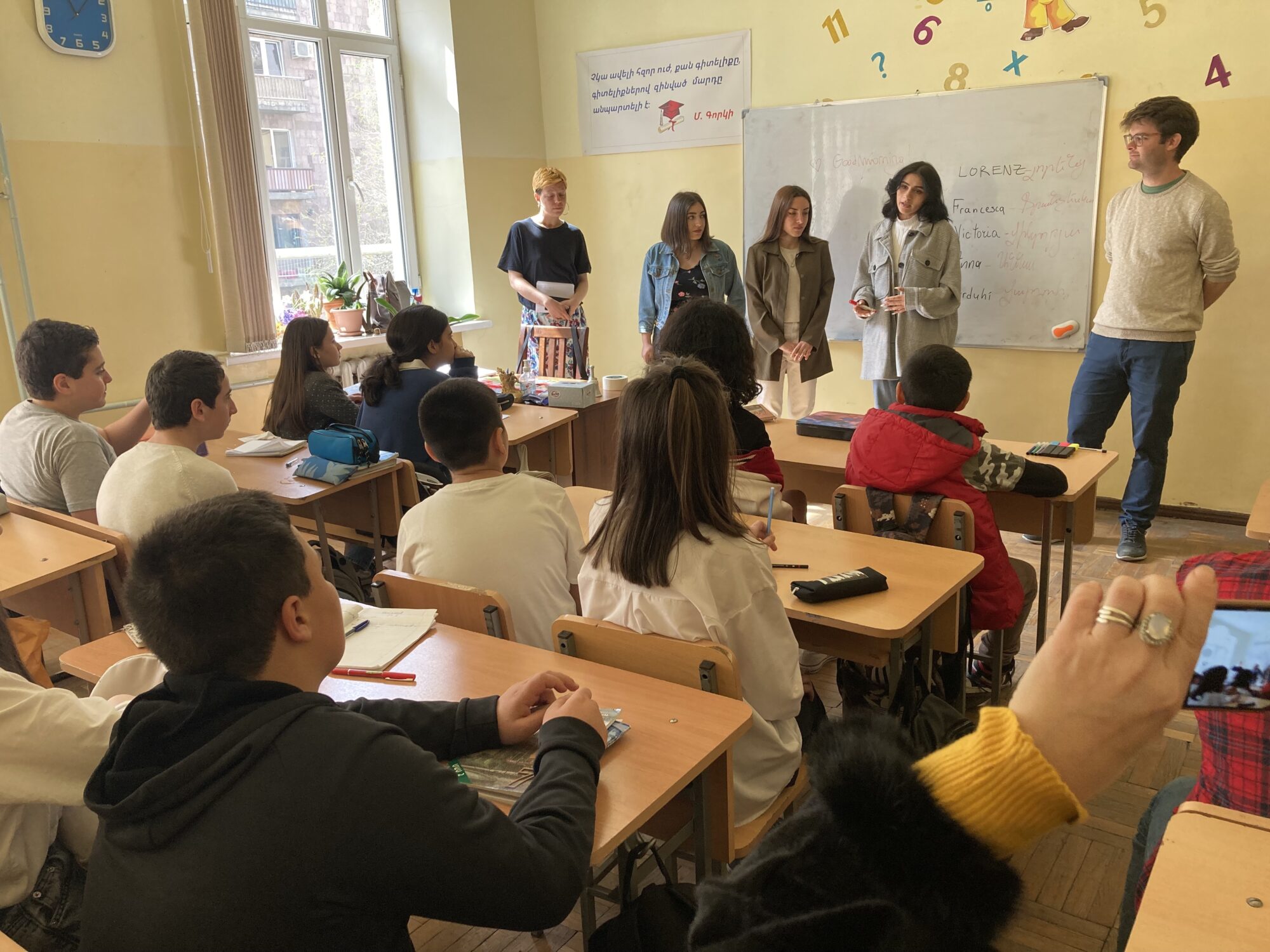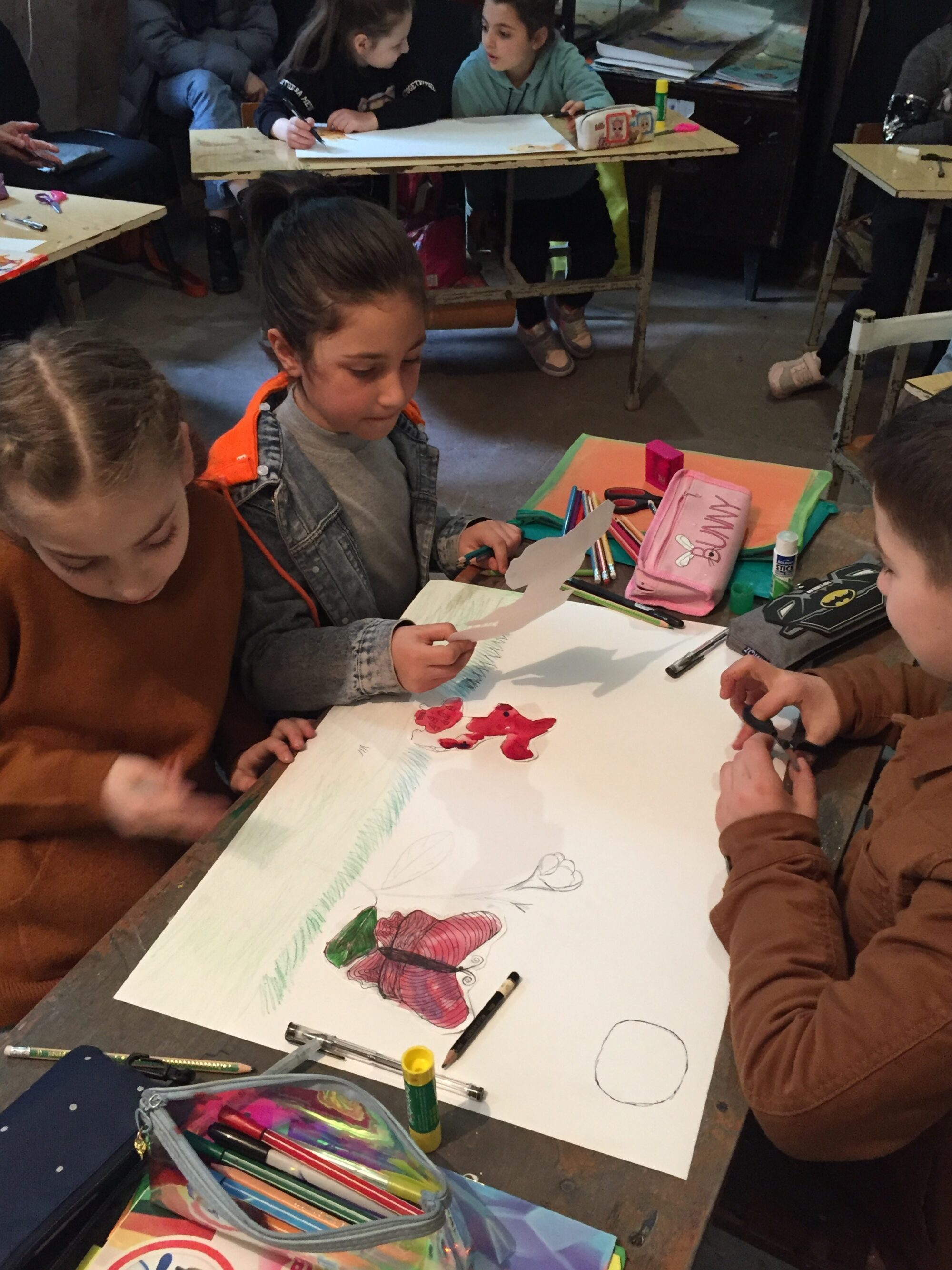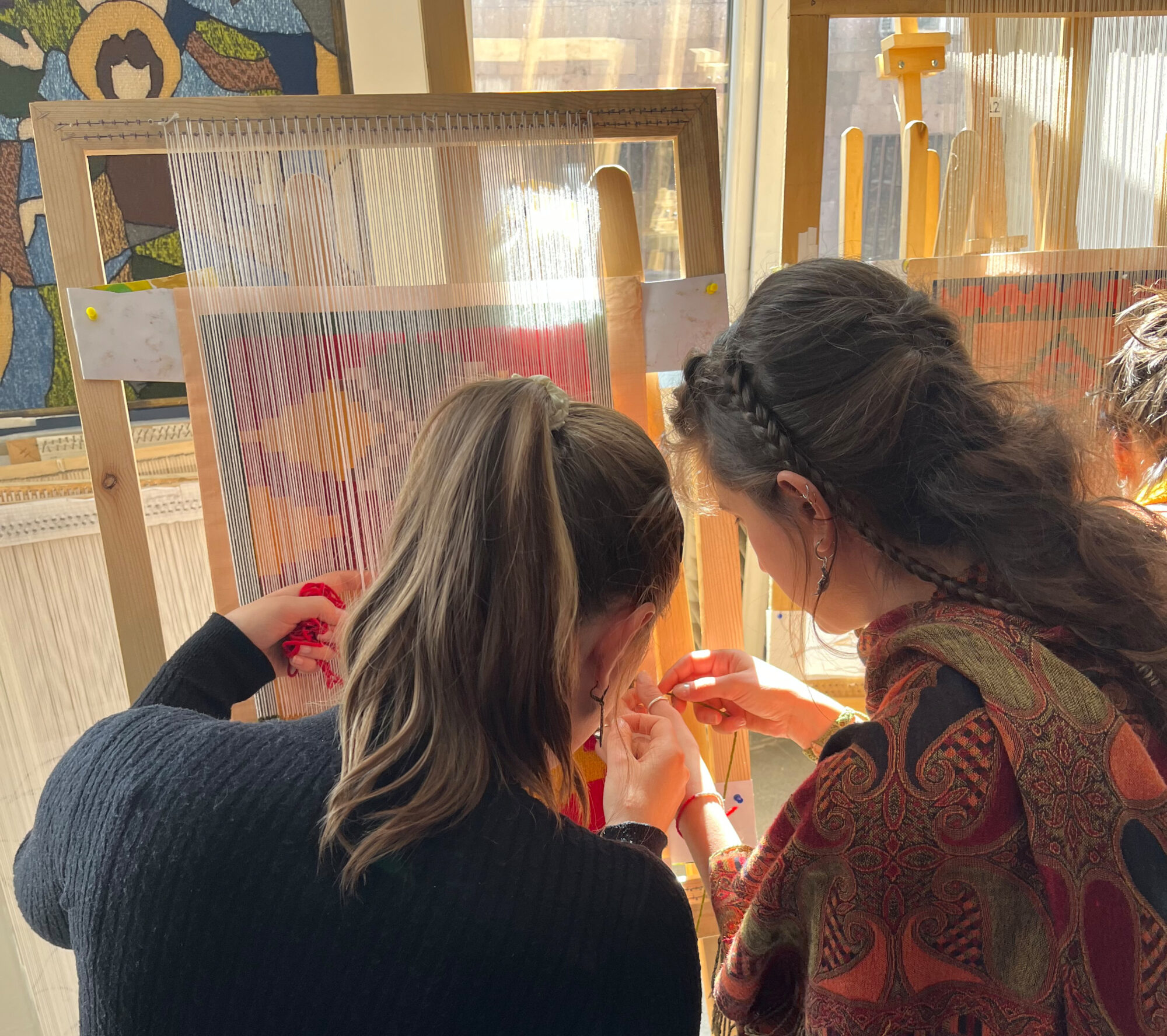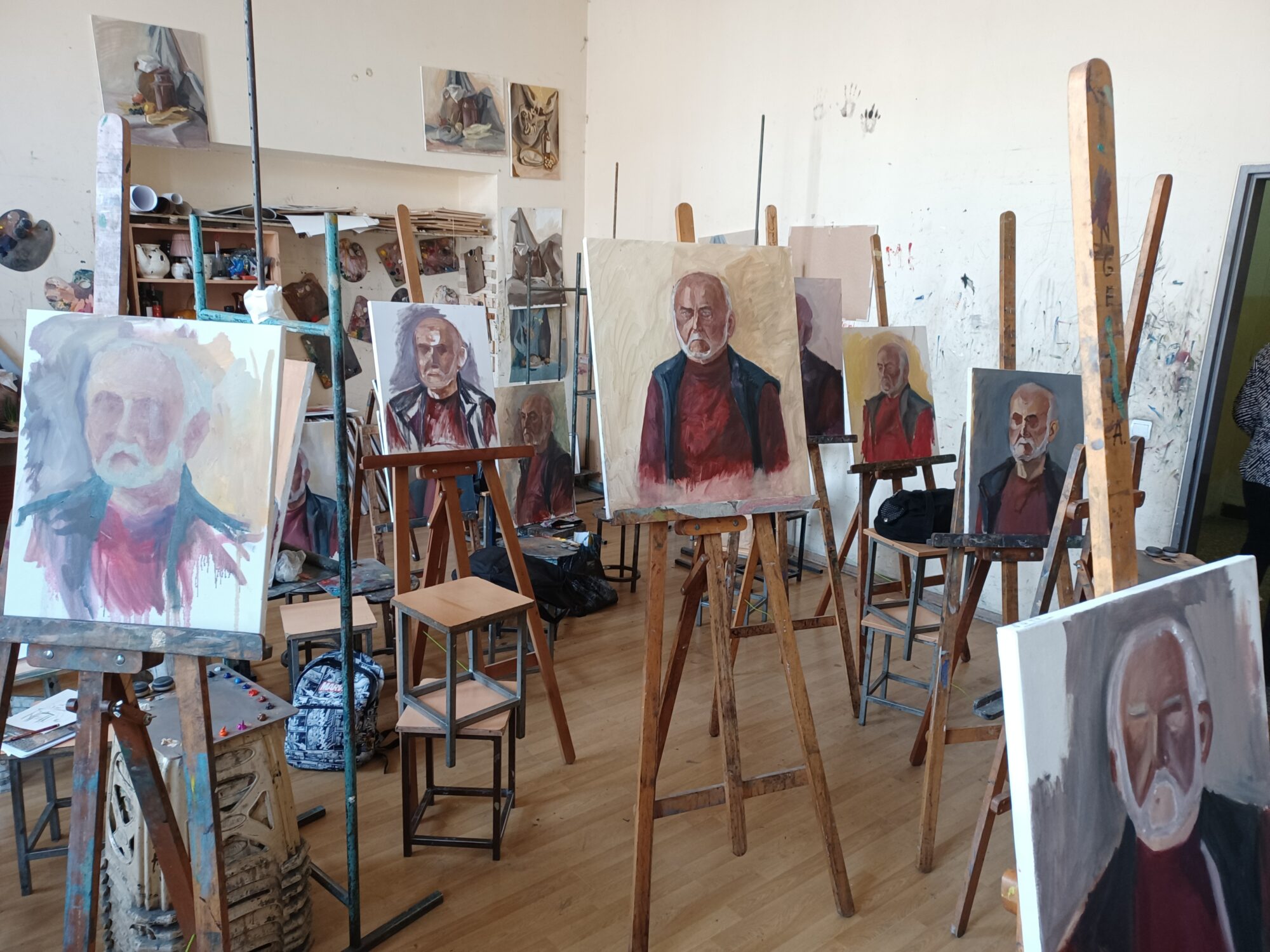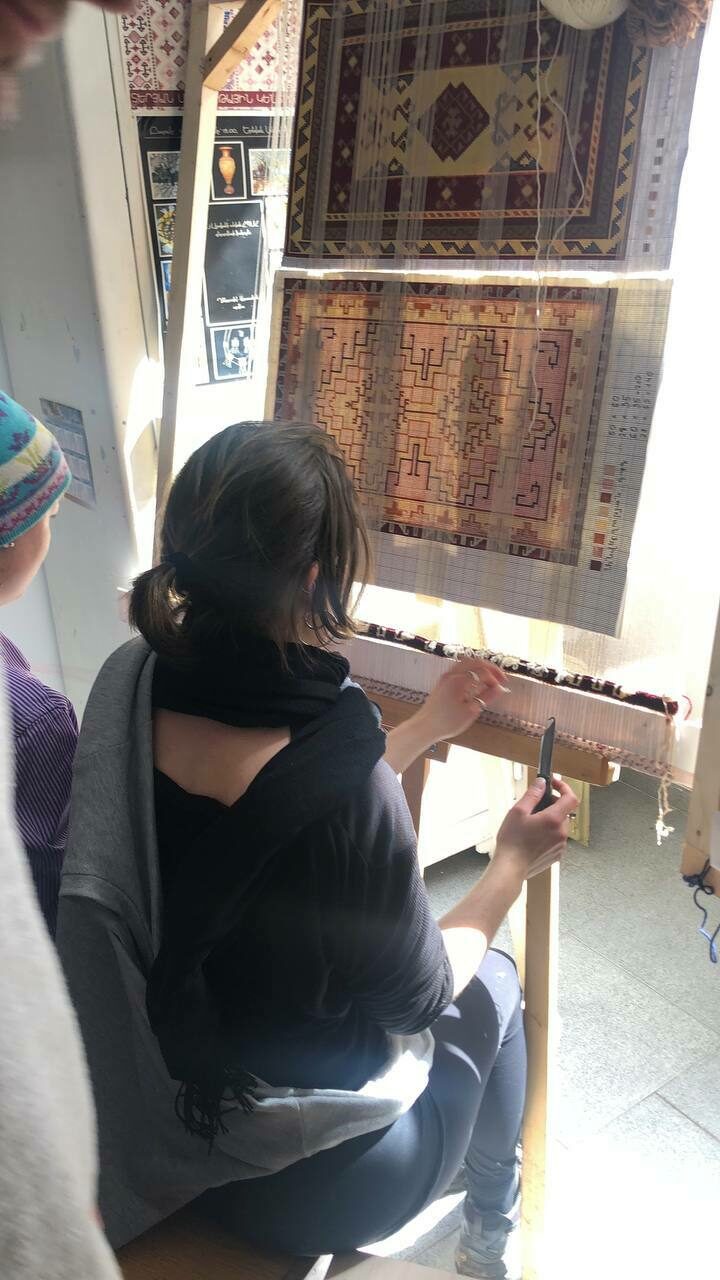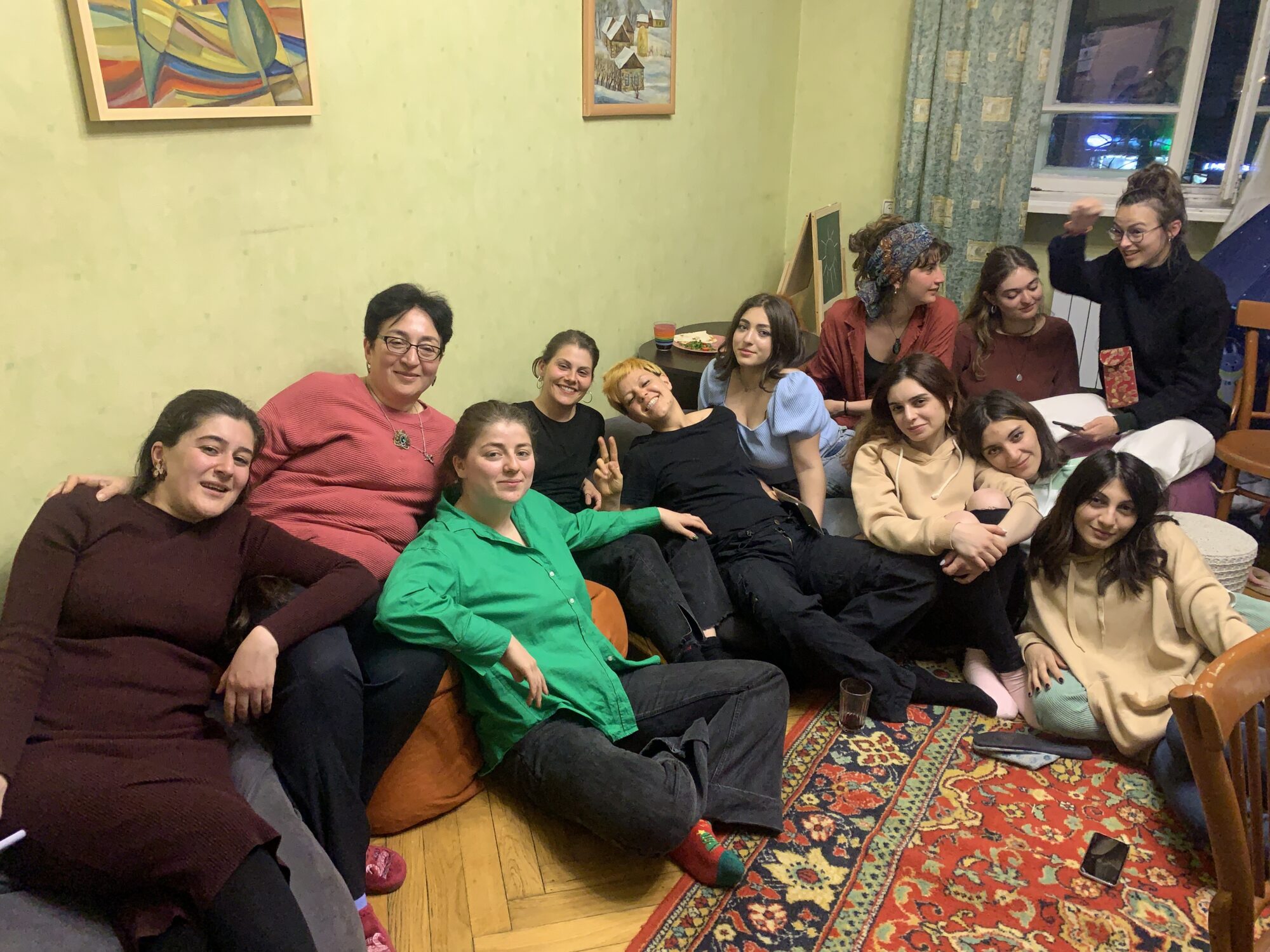 After a COVID-19-induced postponement, we are finally getting started! In February 2022, we welcomed nine students and two lecturers from the Armenian State Pedagogical University for a two-week workshop in Zurich. Together with art education students from Basel (FHNW), Lucerne (HSLU) and Zurich (ZHdK), they visited art classes in the cantonal schools of Baden and Bülach and gained insights into the work of museum education in the Kunsthaus Zürich and the Stapferhaus Lenzburg. Then, in groups of four, the students prepared their own lessons and delivered them to the students at the cantonal school in Bülach. Their lecturers observed the classes and gave feedback. Two moments of this workshop were particularly memorable: The first was the contribution of Kulturagent*innen, who brought their intervention in Swiss schools to life in the shape of a live performance; The second was the evening when the Armenian students presented their alphabet and its history at the Literaturhaus Zurich. Both were a success!
The nine Swiss students then travelled to Armenia in March 2022. Lecturers from Tbilisi and Sukhum/i joined the Armenian-Swiss group and all moved into a working room at the Armenian State Pedagogical University. The Armenian lecturers invited the participants to typical classes, which included carpet design and weaving, and sculpture. Moreover, museum visits introduced the students to the country's rich culture. Still, the focus of the programme was on school visits and joint lesson preparation, upon which the students built knowledge in preparation for holding their own. Our partner schools were located in Yerevan and Charenstavan. The cross-cultural teamwork necessary for these lessons proved an important learning experience for all participants. A blog was created that contains the students' impressions.
Place and year
Zürich and Jerewan, 2022
Students
Anna Azaryan, Soraya Blumer, Mia Bodenmüller, Alisa Gunba, Anush Hakobyan, Lorenz Hegi, Dominique Joller, Paula Knill, Marieta Levonyan, Lilya Martirosyan, Matilda Materni, Meri Matosyan, Sanja Nascarella, Luiza Nersisyan, Francesca Peluzzi, Varduhi Shushanyan, Viktorya Varosyan, Meri Yeghiazaryan
Lecturers
Ursula Bachman, Iris Ganz, Irina Jorjadze, Naira Mkhitaryan, Haykuhi Mukoyan, Priska Senn, Maiana Tvishba, Kulturagent*innen (Manuela Luterbacher and Barbara Tacchini)
Interpreters
Davit Gyulamiryan, Stella Loretsyan, Estella Sahakyan, Denys Shantar
Project Management
Dagmar Reichert (artasfoundation)
Sandra Suter (artasfoundation)
Shoghakat Mlke-Galstyan
Andreas Kohli (ZHdK)
Partner organisations
Zurich University of the Arts (ZHdK)
Atelierschule Zürich
Base College /High-School/ der Armenian State Pedagogical University
Charenstavan Art School n/a Garzu
KZU Bülach
Kantonsschule Baden
Kunsthaus Zürich
Les Complices
Stapferhaus Lenzburg
P. Terlemezyan State College of Fine Arts
Yerevan Basic School N 57
Yerevan Basic School N 84 n/a Kh. Abovyan
Financial contribution
Stiftung Mercator Schweiz
Zurich University of the Arts (ZHdK)
Private Donations

¹artasfoundation would like to underline that its use of names and titles particularly in regards to conflict regions should not be understood as implying any form of recognition or non-recognition by the foundation or as having any other political connotation whatsoever.